28 June 2011
Hotel Lawyer: A litmus test to tell when a captive insurance company may make sense.
My partner, Gordon Schaller, is one of the top experts in the country advising businesses on how to set up a captive insurance company and his recent posts in the Hotel Law Blog have been of particular interest to hotel owners who want to know if they qualify as potential candidates for captives.
Today, Gordon offers a "litmus test" for hotel owners to determine if they should investigate the opportunity to set up a captive insurance company.


Setting up a Captive Insurance Company – Do You Qualify?
by
Gordon Schaller | Hotel Lawyer, JMBM Global Hospitality Group®
What are captive insurance companies and why should you care?
If you have not yet read our other articles about captive insurance companies, you will want to check out Captive Insurance for Hotel Owners, which describes how hotel owners can protect their business and save money by forming a captive insurance company.
You should also look at The Benefits of Owning Captive Insurance Companies, which outlines a number of attractive "ancillary" benefits that enable owners of the captive to achieve certain business and personal objectives.
Who sets up captives?
What kind of business owners set up captive insurance companies? Starwood, Wyndham, and Harrah's (and many other hotel and gaming companies) all have captives. Marriott's captive was used to pay for part of the cost of rebuilding its hotel in Islamabad, Pakistan, after a suicide truck bombing destroyed it in September 2008.
Virtually all major private home builders have captives (dealing with construction defect claims and subsidence claims) as do most major owners of car dealerships and other companies that sell extended warranty insurance contracts (for example, Best Buy).
Numerous firms in the construction and manufacturing businesses have also formed captive insurance companies. Finally, the vast majority of the Fortune 500 own captive insurance companies. A captive insurance company might be right for you, too.
But you don't have to be that big to benefit from a captive insurance company. Here are some ways to determine if it might make sense for you.
When should you think about setting up a captive?
While each business has unique factors that may impact the viability of a captive insurance company, here are three pretty good indicators of whether a captive insurance company makes sense for a hotel owner. If you meet any one of these tests, you should look further into this opportunity.
If your hotel business has annual sales of at least $75-100 million, or
If your current commercial property and casualty (P&C) premiums are at least $500,000 annually, or
If you suffered a recent large casualty loss (e.g., wind and weather, flood, fire, a sexual harassment lawsuit)
When deciding whether to establish a captive, the hotel owner should be prepared to pay premiums of at least $500,000 on the new policies that will cover risks insured by the captive, as determined by independent actuaries. Since most of these risks are outside the scope of the existing commercial P&C coverage, this amount will be in addition to current premiums. Since all of the captive policies are based on "claims made" during the premium year (the ensuing 12 months), it is not required that the same coverage be continued each year. The policies can be changed or eliminated or new policies written from year to year.
Many legal, insurance and financial considerations bear on the decision to form a captive insurance company, so always obtain the advice of experienced professionals early in the process.
________________________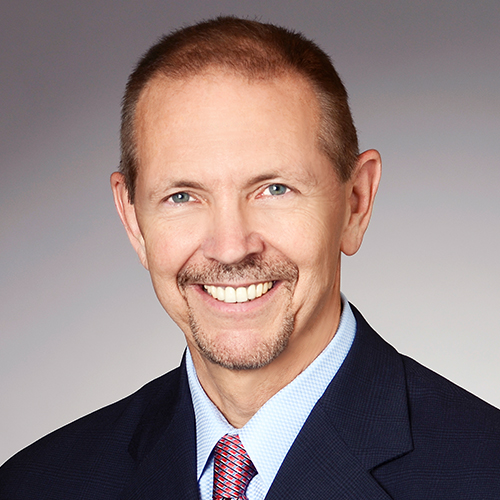 Gordon Schaller is a partner in JMBM's Taxation, Trusts & Estates Department, and a senior member of JMBM's Global Hospitality Group®. Gordon helps businesses set up captive insurance companies and advises them in a full range of strategies to achieve tax efficiencies. For more information, please contact Gordon Schaller at 949.623.7222 or GSchaller@jmbm.com.
________________________
This is Jim Butler, author of www.HotelLawBlog.com and hotel lawyer, signing off. We've done more than $60 billion of hotel transactions and have developed innovative solutions to unlock value from troubled hotel transactions. Who's your hotel lawyer?
________________________
Our Perspective. We represent hotel lenders, owners and investors. We have helped our clients find business and legal solutions for more than $60 billion of hotel transactions, involving more than 1,300 properties all over the world. For more information, please contact Jim Butler at jbutler@jmbm.com or 310.201.3526.
Jim Butler is a founding partner of JMBM and Chairman of its Global Hospitality Group®. Jim is one of the top hospitality attorneys in the world. GOOGLE "hotel lawyer" and you will see why.
JMBM's troubled asset team has handled more than 1,000 receiverships and many complex insolvency issues. But Jim and his team are more than "just" great hotel lawyers. They are also hospitality consultants and business advisors. For example, they have developed some unique proprietary approaches to unlock value in underwater hotels that can benefit lenders, borrowers and investors. (GOOGLE "JMBM SAVE program".)
Whether it is a troubled investment or new transaction, JMBM's Global Hospitality Group® creates legal and business solutions for hotel owners and lenders. They are deal makers. They can help find the right operator or capital provider. They know who to call and how to reach them.