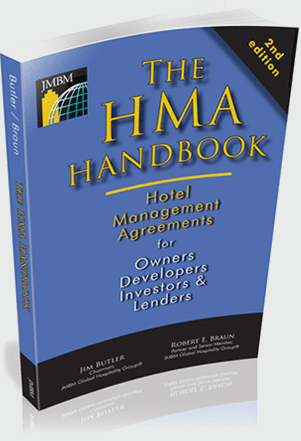 Registration Page to Receive The HMA Handbook: Hotel Management Agreements for Owners, Developers, Investors and Lenders
What you need to know about negotiating, re-negotiating, or terminating hotel management agreements.
The HMA Handbook is a practical, easy-to-read guide that addresses the critical issues involved in negotiating, re-negotiating and terminating hotel management agreements from the hotel owner's perspective.
Register for your free copy
If you are a hotel owner, developer, investor or lender, please provide the information below, and the hotel lawyers at JMBM's Global Hospitality Group® will send you The HMA Handbook in e-book format.
This book is FREE but you must provide all of the required information to receive your copy:
What is your interest/involvement with hotels and HMAs?
I would like a JMBM attorney to contact me.
Questions? Contact Jim Butler, Hotel Lawyer, at 310-201-3526 or jbutler@jmbm.com