27 June 2011
Hotel Lawyer: Why people set up captive insurance companies.
Our recent blog post, Captive Insurance for Hotel Owners, described how hotel owners can protect their business and save money by forming a captive insurance company.
That is enough for many people, but there are additional "ancillary" benefits that can also be very attractive, enabling owners of the captive to achieve certain business and personal objectives.
These ancillary benefits can be quite compelling. They include estate planning, business succession planning and management benefits.
My partner, Gordon Schaller — one of the top experts in the country advising clients on setting up captive insurance companies — explores some of those benefits in today's post on the Hotel Law Blog.


Benefits of Owning a Captive Insurance Company
by
Gordon Schaller | Hotel Lawyer, JMBM Global Hospitality Group®
As explained in an earlier article, a captive insurance company is a subsidiary or affiliate of a closely-held business entity formed to insure or reinsure certain risks of those entities.
The primary reasons hotel owners form a captive insurance company is to effectively manage the uninsured and under-insured risks of their business and to save money on certain types of coverage. But the captive also provides owners a number of ancillary opportunities to achieve business and personal goals.
A hotel owner who has decided to establish a captive insurance company and has qualified as an appropriate candidate, should then ask, "Given my specific circumstances and goals, what is the best way to own the captive"?
Benefits of Ownership by or in Trust for Children and Grandchildren
If the captive is owned directly or indirectly by or in trust for the hotel owner's children or grandchildren, there will be a net wealth transfer without gift, estate, or generation-skipping transfer tax consequences if the captive's reserves are not used to pay claims. Insurance premiums are business expenses, if reasonable — not gifts. Since the captive's assets would be outside the hotel owner's taxable estate it is an asset that is ideal for a generation-skipping dynasty trust.
Benefits of Ownership by Family Limited Partnerships or LLCs
As with many estate planning structures, the captive insurance company could be owned by a family limited partnership (FLP) or limited liability company (LLC). The FLP or LLC could in turn be owned by various family members or trusts with differing classes of interests and rights. This could provide a continuing ability for the hotel owner to control and invest funds received as distributions from the captive insurance company. Caution must be used in structuring family partnerships and LLCs in light of the IRS' recent aggressive litigation positions in this area.
Benefits of Ownership by Key Management
Another common ownership structure involves creating restricted shares for key management. Since the captive is taxed as a "C corporation" for income tax purposes, it can have multiple classes of stock. The classes could have vesting and transfer restrictions that would provide incentive and retention features for management. This also provides incentives for employees to manage business risk more effectively. Insurance premiums paid to the captive should not be deemed compensation to the employee-owners for income tax purposes.
Benefits for Asset Protection
Generally, the assets of the captive insurance company should not be subject to claims by creditors of the hotel business. This assumes that the insurance premiums are reasonable and justified, the captive is not a sham, and that it was properly formed and operated.
Benefits for Shareholders
To the extent that claims against the captive's reserves are less than projected by actuaries and reflected in premiums, reserves grow and the captive stock becomes more valuable. Dividends can be paid to the shareholders from excess reserves which are subject to capital gain tax rates today. When the captive is liquidated, the proceeds received by shareholders is also treated as capital gain.
________________________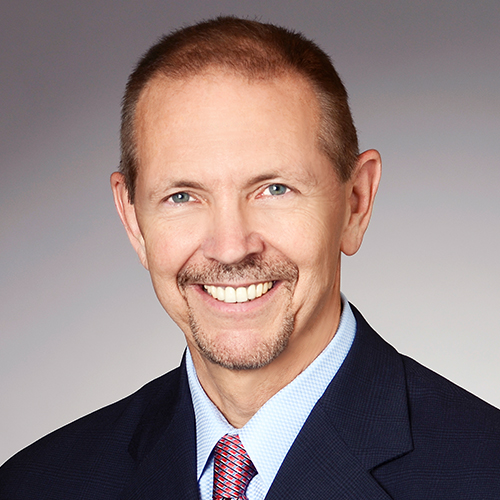 Gordon Schaller is a partner in JMBM's Taxation, Trusts & Estates Department, and a senior member of JMBM's Global Hospitality Group®. Gordon helps businesses set up captive insurance companies and advises them in a full range of strategies to achieve tax efficiencies. For more information, please contact Gordon Schaller at 949.623.7222 or GSchaller@jmbm.com.
________________________
This is Jim Butler, author of www.HotelLawBlog.com and hotel lawyer, signing off. We've done more than $60 billion of hotel transactions and have developed innovative solutions to unlock value from troubled hotel transactions. Who's your hotel lawyer?
________________________
Our Perspective. We represent hotel lenders, owners and investors. We have helped our clients find business and legal solutions for more than $60 billion of hotel transactions, involving more than 1,300 properties all over the world. For more information, please contact Jim Butler at jbutler@jmbm.com or 310.201.3526.
Jim Butler is a founding partner of JMBM and Chairman of its Global Hospitality Group®. Jim is one of the top hospitality attorneys in the world. GOOGLE "hotel lawyer" and you will see why.
JMBM's troubled asset team has handled more than 1,000 receiverships and many complex insolvency issues. But Jim and his team are more than "just" great hotel lawyers. They are also hospitality consultants and business advisors. For example, they have developed some unique proprietary approaches to unlock value in underwater hotels that can benefit lenders, borrowers and investors. (GOOGLE "JMBM SAVE program".)
Whether it is a troubled investment or new transaction, JMBM's Global Hospitality Group® creates legal and business solutions for hotel owners and lenders. They are deal makers. They can help find the right operator or capital provider. They know who to call and how to reach them.