10 October 2012
Where are we and where do we go from here?
Vail Brown is Vice President, Global Business Development & Marketing, with Smith Travel Research, and recently presented a comprehensive report on the hotel industry performance at the Phoenix Lodging Conference, entitled " Statistics, Trends and Projections for 2013 & Beyond." See HotelLawyer.com at for the full presentation or click here.
All Smith Travel presentations can always be found at www.hotelnewsnow.com. Click on "Hotel Data Presentations". We appreciate their consent for us to post the presentation on HotelLawyer.com as well.
We caught up with Vail after the Phoenix Lodging Conference and asked her what she thought were the most notable developments at this moment. She gave us three key observations from STR's standpoint as it relates to the U.S. hotel performance data through year to date through August 2012.

3 Key Observations about the US Hotel Performance
Here are the three key observations that Vail Brown shared with us:
"Despite economic headwinds, at home and abroad, the key performance indicators through August 2012 have been strong. Room revenue hit an all-time year to date high in August of $78 billion up 7.7%."
"Regarding supply & demand, currently the industry is in a sweet spot. Demand growth is, and has been outpacing supply growth for over 25 months. When STR is asked if we are in a recovery or not, from a demand stand point, the recovery occurred back in Feb. 2011. Demand has been normalizing and is expected to slow and grow around +2%, while supply growth will remain muted."
"In prior downturns, ADR never declined as severely as occupancy so when occupancy recovered, the industry was able to recover ADR at the same pace. This was not the case in the 2008/2009 downturn, occupancies declined close to 10% and when the recovery began, ADR's continued to decline. For the first time ever there was disconnect. Currently, the industry wide ADR growth is above occupancy growth, however, our only concern is that the ADR rebound trajectory appears to be flattening out too soon."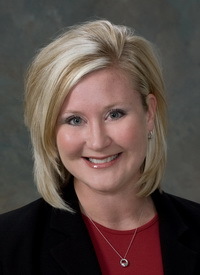 Vail R. Brown, CMHS
, is Vice President of Global Business Development & Marketing for STR (Smith Travel Research, Inc), the leading authority on hotel industry performance trends. STR provides clients-including hotel operators, developers, financiers, analysts and suppliers to the hotel industry-access to hotel research with regular and custom reports.
Mrs. Brown is responsible for the overall coordination, functional management and leadership of the business development and marketing departments for the STR Family of Companies – STR, STR Global, STR Analytics, HotelNewsNow.com, and RRC Associates and the Hotel Data Conference.
She is often featured as a guest speaker at international, national, regional and state conferences. Mrs. Brown currently is the Chair for the AH&LA Women In Lodging (WIL) Council and is the Chair for the HSMAI Foundation Board of Directors.
Vail Brown, CMHS, Vice President, STR can be reached at +1 (615) 824 8664 x3368 or vail@str.com.
This is Jim Butler, author of www.HotelLawBlog.com and hotel lawyer, signing off. We've done more than $87 billion of hotel transactions and have developed innovative solutions to unlock value from hotels. Who's your hotel lawyer?
---
Our Perspective. We represent hotel lenders, owners and investors. We have helped our clients find business and legal solutions for more than $87 billion of hotel transactions, involving more than 3,900 properties all over the world. For more information, please contact Jim Butler at jbutler@jmbm.com or +1 (310) 201-3526.
Jim Butler is a founding partner of JMBM, and Chairman of its Global Hospitality Group® and Chinese Investment Group®. Jim is one of the top hospitality attorneys in the world. GOOGLE "hotel lawyer" and you will see why.
Jim and his team are more than "just" great hotel lawyers. They are also hospitality consultants and business advisors. They are deal makers. They can help find the right operator or capital provider. They know who to call and how to reach them.