06 March 2012
Click here for the latest articles on ADA Compliance and Defense.
As you should know by now if you are following developments on the Americans with Disabilities Act (or ADA), the most sweeping changes to the ADA in 20 years become effective on March 15, 2012.
It seems that almost every day there is some new development or interpretation of the new rules. For an up-to-date summary of some key provisions, please see articles listed at the end of this posting.
A number of us in the hotel industry have been visiting the DOJ's Civil Rights Division to get clarification on the recent DOJ guidance on "fixed" pool lifts.
Congressmen intervene with DOJ on pool lift issues
Last week, two prominent Congressmen, Mike Mulvaney and Todd Rokita, jumped into the fray with a letter to DOJ (see below) acknowledging its important efforts to provide swimming pool access to the disabled community. Here are a few highlights from the letter and the full text is below.
Separate pool lift for each water feature? The Congressmen asked the DOJ to provide further clarification on the "fixed" lift requirement, and the apparent new requirement that each water element, pool, spa, wading pool and hot tub have separate permanently fixed accessible lifts.
Concern over safety issues and economic burdens with fixed pool lifts. The Congressmen point to safety considerations for children and others if the lifts remain at poolside at all times the pools are available to the public. They also point out the extreme economic burden to hotel owners if water elements cannot share pool lifts and if pools need to have attendants.
Backlogs with pool lift manufacturers make compliance virtually impossible. They point out that pool lift manufacturers warn of lengthy backlogs in production rendering the March 15, 2012 compliance date all but impossible.
Request for reconsideration and extension of time. Congressmen Mulvaney and Rokita have asked the DOJ reconsider its position on fixed pool lifts for every water element and to extend the March 15, 2012 implementation date.
It remains to be seen whether other public officials will weigh in on this important issue.
Full text of letter
Here is the full text of the letter submitted by Congressmen Mulvaney and Rokita:
Ms. Allison Nichol
Chief, Disability Rights Section
Civil Rights Division
U.S. Department of Justice
950 Pennsylvania Avenue, NW
Washington, D.C. 20530
Dear Ms. Nichol:
We write concerning the Americans with Disabilities Standards for Accessible Design ("2010 Standards") as they pertain to hotel pools, spas and pool lifts. We understand that hotel owners associations have contacted you requesting clarification regarding the accessible means of entry for swimming pools and spas for both existing and newly-constructed lodging facilities. The Department of Justice responded to this request by issuing revised guidance in February.
After reviewing the revised guidance, we still have profound concerns that hoteliers in our states will be unable to comply with the 2010 Standards. The revised guidance contemplates that a place of public accommodation may consider a portable pool lift as an alternative to more permanent means of access. However, the revised guidance does not address whether a public accommodation can share a pool lift between multiple pools. Further, the revised guidance requires a pool lift to be poolside and fully operational during all open pool hours, but does not address the concerns of unattended pools and potential safety risks pool lifts kept out at all times may pose to children who try to play on or operate them. We are apprehensive about the economic burden associated with requiring multiple pool lifts and fully attended pool lifts for our constituent hotel operators.
At a minimum, we request that you extend the compliance deadline, which is currently March 15, 2012. There is still uncertainty for hotels in our districts about the proper means to implement and operate pool lifts for their guests, and the costs associated with such compliance. Additionally, manufacturers of pool lifts have warned of lengthy backlogs in production, rendering complete compliance for all hotels impossible by the current deadline.
Finally, we request that you specifically, 1) permit the use of portable pool lifts at all places of public accommodation, 2) permit the sharing of a portable pool lift between multiple pools at a single place of public accommodation, and 3) afford places of public accommodation latitude in making pool lifts available to their guests through check-in, signage or guest request.
We applaud and support the efforts of the Department of Justice to ensure access for persons with disabilities to hotel pools and spas. However, we must ensure that access is provided in a reasonable and economically achievable manner.
We appreciate your attention in this matter, and look forward to your prompt reply.
Sincerely,
_________________________
Todd Rokita (IN-04)
Member of Congress
_________________________
Mick Mulvaney (SC-05)
Member of Congress
WHY YOU SHOULD HIRE JMBM TO HELP YOU WITH ADA ISSUES.
The Global Hospitality Group® of Jeffer Mangels Butler & Mitchell LLP (JMBM) has a unique focus on hospitality and unequaled experience with ADA defense. JMBM's team has defended owners in more than 500 ADA cases and DOJ actions, and is constantly dealing with these issues. They have more than 20 years' experience with the ADA – in making the tough calls, and seeing what the hot buttons are for private lawsuits and the government.
Unless you are absolutely sure your hotel is ADA compliant, contact JMBM now to see how we can help you. It is a lot cheaper to do that now, than to call us after you have been sued.
Jim Butler
Chairman, Global Hospitality Group®
jbutler@jmbm.com
(310) 201-3526
Marty Orlick
Senior Member, Global Hospitality Group®
Chairman, ADA Defense Team
morlick@jmbm.com
(415) 984-9667
Other ADA defense and compliance resources
You can access the full library of ADA materials on Hotel Law Blog by going to the home page, selecting the tab at the top that says "HOTEL LAW TOPICS", and then clicking on "ADA Defense & Compliance" in the drop down menu . . . or by clicking here.
This is Jim Butler, author of www.HotelLawBlog.com and hotel lawyer, signing off. We've done more than $87 billion of hotel transactions and have developed innovative solutions to unlock value from hotels. Who's your hotel lawyer?
________________________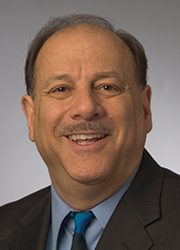 Martin H. Orlick is one of the top ADA defense lawyers in the country, having helped clients with more almost 500 ADA cases for hotels and other businesses. He is also is a senior member of the law firm's Global Hospitality Group®, a partner in the real estate department, and a member of the American College of Real Estate Lawyers (ACREL). For more information about ADA compliance and defense, contact Marty Orlick at 415.984.9667 or morlick@jmbm.com.
________________________
Our Perspective. We represent hotel lenders, owners and investors. We have helped our clients find business and legal solutions for more than $87 billion of hotel transactions, involving more than 3,900 properties all over the world. For more information, please contact Jim Butler at jbutler@jmbm.com or +1 (310) 201-3526.
Jim Butler is a founding partner of JMBM, and Chairman of its Global Hospitality Group® and Chinese Investment Group®. Jim is one of the top hospitality attorneys in the world. GOOGLE "hotel lawyer" and you will see why.
Jim and his team are more than "just" great hotel lawyers. They are also hospitality consultants and business advisors. They are deal makers. They can help find the right operator or capital provider. They know who to call and how to reach them.