6 April 2009
Ask the Hotel Lawyer™: What can we learn from the bedbug story? Bedbugs have plagued the hospitality industry for centuries and seem to be making a resurgence.
But there is an iconic story about a "bedbug letter" which is also instructive on the importance of treating people with respect and dignity, and the embarrassment (and financial costs) "important people" can cause to their colleagues and their companies when they forget these lessons.
Here's the story, as told by Hotel Lawyer Robert Braun for www.HotelLawBlog.com readers, and a real life lesson from last week.

The bedbug story.
By Robert E. Braun, Hotel Lawyer | Partner | JMBM Global Hospitality Group®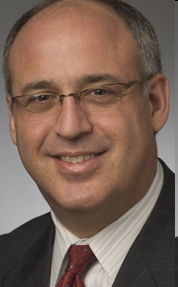 Actually, Jim Butler originally told me this story, but like much of Jim's wisdom and advice, once you have heard it you will never forget it. And something that happened last week brought this classic story to the front of my mind!
The bedbug story — a lesson for all time
In their heyday of the late 1800s, when railroads were the preferred method of overland transportation, luxury passenger cars, with Pullman sleepers, were the rage. Purportedly, during this time, a wealthy and influential lady in New York society (let's call her Lady Astor) took an overnight trip on the New York Central Railroad where she was badly bitten by . . . bed bugs.
Having met the President of the New York Central Railroad Company at one of her parties, Lady Astor sent the President a friendly note declaring her long time loyalty to the New York Central, but expressing her disappointment at the terrible experience she had with the disgusting bed bugs on her last trip.
Within a couple of days, she received a letter signed by the President of the New York Central. In the letter, the President said, that this was the first complaint the company had ever had of this nature. He said that immediate inquiry was made and it failed to reveal any explanation for this unprecedented occurrence. Nevertheless, a number of new precautions were being taken to make absolutely certain such an unfortunate incident never happened again. The President concluded with his personal assurance that customer satisfaction is always the top priority at the New York Central and sending warmest regards to Lady Astor and her family.
Lady Astor was very satisfied with the letter until her maid handed her something else that was contained in the package with the President's letter. It was her original letter to the President — somewhat rumpled and with a "received" stamp on it. And, scribbled across the bottom, in the President's own handwriting was a note saying, "Send this old bag the standard bed bug letter." It was initialed by her "friend," the President of the New York Central Railroad Company.
Lady Astor was no longer pleased. In fact she told everyone she encountered about this experience, her opinion about how she was treated, and what a two-faced hypocrite the President of the New York Central was. It cost the New York Central a great deal of embarrassment, a fair amount of business and goodwill, and ultimately, it cost the President his job.
"Bedbug letters" in the age of the Internet
Since you're reading this blog, you know that we send a lot of email messages. We have sent literally thousands of messages ranging from business transactions to social notes to publicity about our 19th Annual Hotel Conference, Meet the Money® 2009. We try to limit our messages to those matters that our friends and clients are interested in, and we try to make it easy to be deleted from our lists.
We also get a lot of email. We get direct responses to our communications, we receive mass emails (from people we know and people we don't know). Sometimes people ask to be removed from one or more of our lists, and while we hate to lose people from our email distribution list, we promptly honor any requests. We understand that as important as we think our email communications might be, sometimes people are so overwhelmed that they just need to reduce the input.
But with some interesting parallels to Lady Astor, we sometimes get the unintended copy of the sender's instructions. Sometimes, we get a message that includes an "editorial" statement that we're sure the sender didn't mean to forward. And since many, if not most of the recipients of our messages are "C-level" executives, the message can be a bit shocking – one executive once referred to one of our key Global Hospitality Group® members as an "idiot" in a communication he intended to send to his secretary, but instead sent to one of our partners. ("please remove me from this idiot's mailing list")
We understand that people are busy, and that the "reply" and "reply to all" buttons are usually the culprit, but it made us think – shouldn't we all be a little more careful? As lawyers, we are concerned about sending a sensitive message to the wrong recipient, but can't this kind of carelessness be just as much a problem for a company? And what benefit is gained by using this kind of language even to your own staff?
Why should a CEO treat others with courtesy and respect?
The CEO sets the tone for an entire organization. He or she is the role model that all follow or take as the accepted standard. Is the CEO solicitous of customers and lenders, but derisive behind their backs? Does the CEO treat secretaries, waiters, and service providers with dignity or treat them like idiots? Does the CEO realize that we are in a service business where employees and friends are a critical part of our success?
I'm concerned when a business person treats me with respect and deference then treats his staff, the car valet and the waiters like sub-humans. That kind of behavior seems to reflect the CEO's "true" standards. When a CEO makes a careless error, one immediately assumes that careless, and hurtful, errors are tolerated in the organization.
Why would an intelligent CEO call a business colleague an "idiot" in an email?
A few observations are apparent to me:
The CEO probably meant to send this message to his secretary. What does that say about teaching respect for industry colleagues and setting an example? How does he expect his staff to do business with us (or others) for whom he shows low regard?

And I wonder if he ever sent the "other side" of a business transaction his "confidential thoughts" on a deal, and if the other side ever bothered to mention it.

I think lightning usually strikes the same places consistently and repeatedly — isn't that why lightning rods work? (and people who misdirect emails do it repeatedly).
What does this all mean? Who should care and why?
What is it they say? If you are lucky, a satisfied customer will tell 2 or 3 friends. And if you are really lucky, a dissatisfied customer will "only" tell 20 friends — usually it is everyone who will listen.
We're in the hospitality industry. We know that whether it be the way a bellman treats a guest or the way the president of the company treats his 'friends," one bad experience negates all the glowing reviews and ratings. It is hard to put Humpty Dumpty back together once he falls off the wall.
So you tell me. Is there something to be learned here?
Thank you , Bob. Great story and something that we can all learn from and need to remember. Your story is an important lesson for me. I learned that a mistake can undo years of work and trust, and we need to remember that. Still, my little prayer is that I always have the patience and loyalty to stand for my "friends" until they prove they are unworthy of my trust. I have certainly been taken advantage of a few times by "sharpies," but usually not for long or for too much.
If you have had an experience like this, I would be very interested in hearing from you. Let us know whether we can share your comments.
This is Jim Butler, author of www.HotelLawBlog.com and hotel lawyer, signing off. We've done more than $87 billion of hotel transactions and more than 100 hotel mixed-used deals in the last 5 years alone. Who's your hotel lawyer?
________________________
Our Perspective. We represent developers, owners and lenders. We have helped our clients as business and legal advisors on more than $87 billion of hotel transactions, involving more than 3,900 properties all over the world. For more information, please contact Jim Butler at jbutler@jmbm.com or 310.201.3526.
Jim Butler is one of the top hospitality attorneys in the world. GOOGLE "hotel lawyer" or "hotel mixed-use" or "condo hotel lawyer" and you will see why.
Jim devotes 100% of his practice to hospitality, representing hotel owners, developers and lenders. Jim leads JMBM's Global Hospitality Group® — a team of 50 seasoned professionals with more than $87 billion of hotel transactional experience, involving more than 3,900 properties located around the globe. In the last 5 years alone, Jim and his team have assisted clients with more than 100 hotel mixed-use projects — frequently integrated with energizing lifestyle elements.
Jim and his team are more than "just" great hotel lawyers. They are also hospitality consultants and business advisors. They are deal makers. They can help find the right operator or capital provider. They know who to call and how to reach them.
Contact him at jbutler@jmbm.com or 310.201.3526. For his views on current industry issues, visit www.HotelLawBlog.com.