Hotel Lawyer with Robert W. Baird hospitality research on hotel industry trends
We are very pleased to report that David Loeb has agreed to share his Robert W. Baird hospitality reports with us, and has agreed to make them available on HotelLawyer.com. Just click on the "Resource Center" and then "Industry Presentations."
Here are the first two reports on C-Corps and REITs and Highlights from the Lodging Conference.
The first is the presentation given by David to the hotel industry think tank, the Lodging Industry Investment Council, on October 3, 2012, titled Hotel Update: C-Corps and REITs.
The second is a fascinating summary of RW Baird's take on the state of the industry after more than 15 meetings with industry leaders in Phoenix. It is dated October 8, 2012 and is titled Highlights from The Lodging Conference, Select-Service Bullishness, Open Debt Markets.
Highlights from RW Baird's reports
We asked David to give us his bullet point summary of the highlights in these reports, and here is what he said:
We at Baird believe we are in a long-term bull market for hotel stocks. Baird's work suggests that we appear to be years away from fundamentals flashing a sell signal for hotel stocks, given robust demand growth and minimal growth in supply.
Demand is strong, despite worries about the global and US economy. One big change in the demand equation is that international travel is growing rapidly and the US is finally taking steps (slowly) to welcome foreign travelers. After 9/11, the US slammed the door on international tourism, which appeared to have limited the length and magnitude of the recovery.
We believe group demand has actually recovered strongly, but that some of that recovery has been masked by market share gains by Las Vegas, creating the appearance of a much more tepid recovery of group business in traditional (non-gaming) hotel markets. We expect that recovery to accelerate nationally in the next year or so.
Supply growth remains tame, despite general easing of credit conditions. What limited development financing there is available is expensive and has very tight conditions, including developer recourse and low LTV ratios. EB-5 is the one area where development financing is attainable, and we expect more projects to use this funding source.
Debt markets are opening, but still primarily for the best assets, the largest markets and the best sponsors. There has been a material easing of credit conditions in recent months, including a newly-resurgent CMBS market for hotel debt. However, even with that easing, debt is still difficult to attain for all but the public companies and the largest PE funds and private owners. LTVs remain in the 60%-65% range but interest rates are very low.
Transaction pace is picking up, as the REITs and PE firms are becoming more aggressive. With higher hotel REIT share prices, more hotels that are being pitched to the REITs have come to market, and we expect more deals to be announced over the next six months. PE firms are looking at deals in secondary markets, where yields are higher, and also at portfolios of select service assets, given attractive yields which can be matched with low-cost debt, locking in wide spreads and thus high returns.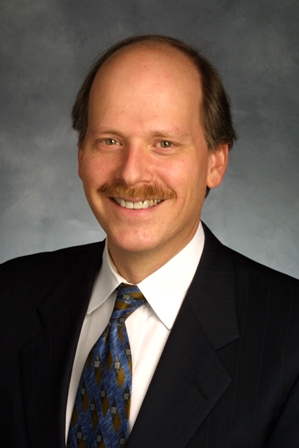 David Loeb is a Managing Director and Senior Research Analyst for Robert W. Baird & Co. (Baird), covering Real Estate with a specialization in Lodging and Office companies. He has focused on real estate-related businesses for more than 20 years and has published research on the lodging industry since 1994. In 2007, 2008, 2009, and 2010, David was ranked by StarMine as a Top 3 Industry Estimator in the Real Estate Investment Trusts (REITs) and hotel/gaming industries, with a No. 1 ranking in 2008.
For more information, please contact David Loeb at dloeb@rwbaird.com or +1 (414) 765-7063.
This is Jim Butler, author of www.HotelLawBlog.com and hotel lawyer, signing off. We've done more than $87 billion of hotel transactions and have developed innovative solutions to unlock value from hotels. Who's your hotel lawyer?
_____________
Our Perspective. We represent hotel lenders, owners and investors. We have helped our clients find business and legal solutions for more than $87 billion of hotel transactions, involving more than 3,900 properties all over the world. For more information, please contact Jim Butler at jbutler@jmbm.com or +1 (310) 201-3526.
Jim Butler is a founding partner of JMBM, and Chairman of its Global Hospitality Group® and Chinese Investment Group®. Jim is one of the top hospitality attorneys in the world. GOOGLE "hotel lawyer" and you will see why.
Jim and his team are more than "just" great hotel lawyers. They are also hospitality consultants and business advisors. They are deal makers. They can help find the right operator or capital provider. They know who to call and how to reach them.