25 June 2020
See how JMBM's Global Hospitality Group® can help you.
Meet the Money® Online: CMBS Special Servicing FAQs
for CMBS borrowers, investors and holders

A virtual roundtable of current perspectives, challenges and opportunities for hotel and retail projects
JMBM's Global Hospitality Group® is excited to announce that next up in our Meet the Money® Online series is a virtual roundtable discussion among some of the top experts in the complex world of CMBS. If you are a CMBS borrower, investor or holder – or are involved in properties affected by CMBS – you will not want to miss this important conversation.
The online event will take place on Wednesday, July 8, 2020 at 10:30 AM PDT / 1:30 PM EDT. Register now.
Join our experts online for this 1-hour event which will answer the questions most frequently asked of CMBS special servicers and will also cover important considerations that CMBS holders, borrowers and investors often miss, including:
What are special servicers seeing now after the first wave of COVID-19 relief requests? How are forbearance requests being handled?
Which loans have larger underlying issues that will require a more complicated and protracted workout?
What are the critical appraisal and valuation issues today? What does stabilized value look like, and what assumptions are going to be used?
What are the most important effects of Pooling and Servicing Agreements? What do the documents say (or don't say)?
What inconsistencies are showing up and where are they coming from?
What are the red flags for loan modifications (or purchase/sale) that could affect the all-important CMBS tax structure?
What impact does securitization structure—REMIC, Grantor Trust, CLR/QRS—have on workouts?
Can a "special purpose entity" file bankruptcy with independent directors and other bankruptcy remote features in loan documents or corporate structure?
Can a hotel be considered "single asset real estate" (or SARE) for streamlined bankruptcy purposes, and why do creditors care?
What should we anticipate moving forward?
The program will be moderated by Jim Butler, Chair of JMBM's Global Hospitality Group®, a founding partner of JMBM, and one of the top hotel lawyers in the world. Devoting 100% of his practice to hospitality, Jim is author of www.HotelLawBlog.com and chairman of JMBM's Global Hospitality Group® which focuses on representing hotel owners, developers, and capital providers.
Our panelists include:
Thomas J. Biafore, Partner, Kilpatrick Townsend
Tom Biafore focuses his practice on structured finance and servicing matters relating to commercial mortgage-backed securities with an emphasis on federal tax and compliance issues. He represents a number of servicers and special servicers on a variety of matters relating to securitized loan modifications and restructurings. Tom has given numerous lectures and authored articles relating to tax and servicing issues in structured finance and has represented servicing clients in successful requests to the IRS for private letter rulings on a variety of securitization issues.
Andrew Hundertmark, CEO, Argentic Services Company
As CEO of Argentic Services Company LP ("ASC"), Andrew Hundertmark is responsible for overseeing a professional staff of 20 employees. ASC is named Special Servicer on a total of 20 CMBS and CLO transactions with a notational value of over $12 billion. Prior to ASC, Andrew served as Managing Director of Special Servicing at CWCapital Asset Management.
Robert B. Kaplan, Partner, Jeffer Mangels Butler & Mitchell LLP
Bob Kaplan is a senior member of JMBM's Global Hospitality Group® and member of JMBM's Bankruptcy Department. He represents numerous special servicers appointed under securitized real estate loan transactions in judicial foreclosure actions, in post-default loan modifications/forbearance agreements, and in single and multiple asset Chapter 11 bankruptcy cases. He is experienced in dealing with construction loans, mezzanine loans and asset-based loans in a restructuring, workout or bankruptcy context.
Curt Spaugh, Director, SitusAMC, Special Servicing Division
Curt Spaugh brings 33 years of nonperforming commercial real estate loan experience to SitusAMC. His experience covers all aspects of nonperforming loan management including collateral valuation, alternative analyses, loan modifications, and the pursuit of legal remedies including judicial foreclosures and bankruptcy. He previously held the position of Regional Director/Senior Vice President for the Special Servicing Division at GMAC Commercial Mortgage/Capmark Finance Inc.
Lindsey Wright, Senior Managing Director, Greystone Special Servicing
Lindsey Wright is a Senior Managing Director and head of the special servicing and REO group. She joined Greystone as part of the acquisition of the C-III asset management team. Lindsey joined ARCap (acquired by C-III Capital Partners' predecessor company) in 2001 to be part of the newly formed Special Servicing platform. During her tenure at the legacy company, she has managed the CMBS Investor Reporting, Surveillance and Transactions teams. Prior to that, Lindsey worked for the Bank of New York in their Irving, Texas Asset Management shop.
There is no fee to attend this virtual event.
---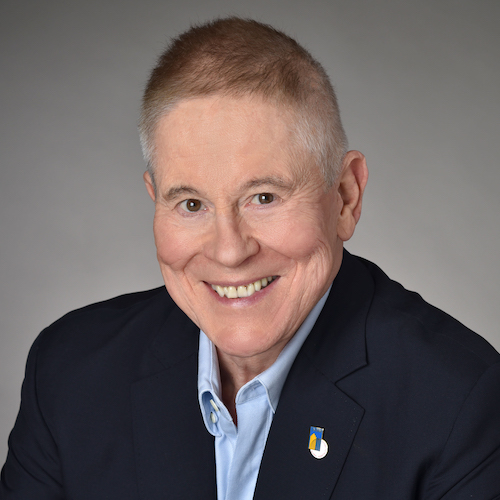 This is Jim Butler, author of www.HotelLawBlog.com and founding partner of JMBM and JMBM's Global Hospitality Group®. We provide business and legal advice to hotel owners, developers, independent operators and investors. This advice covers critical hotel issues such as hotel purchase, sale, development, financing, franchise, management, ADA, and IP matters. We also have compelling experience in hotel litigation, union avoidance and union negotiations, and cybersecurity & data privacy.
JMBM's Global Hospitality Group® has been involved in more than $125 billion of hotel transactions and more than 4,700 hotel properties located around the globe. Contact me at +1-310-201-3526 or jbutler@jmbm.com to discuss how we can help.
---