23 February 2011
Important message about liability to hotel investors acquiring hotel assets and hotel owners renegotiating agreements with their operators:
Your hotel operator has most likely included indemnification provisions in the Hotel Management Agreement (HMA) designed to limit their liability for operating your hotel. On your operator's draft of the HMA, it's a good bet that a provision limiting YOUR liability does not exist in the agreement.
Don't you think the liability limitations should be mutual? Here's how to do it: the ""exculpation clause."


Exculpation Clauses — Protecting the Owner's Assets
by
Robert E. Braun | Hotel Lawyer
JMBM Global Hospitality Group®
This article briefly reviews the need for hotel owners to include a provision in hotel management agreements limiting the liability of the owner to its interest in the hotel property. This kind of provision is commonly referred to as an "exculpation clause," because it exonerates someone from blame or liability. While this is, in many ways, basic "blocking and tackling," it is important to remember as acquisitions in the hotel sector increase and as owners renegotiate agreements with brands and independent managers.
And if you like the idea of belt and suspenders in any part of your financial dealings or business life, please note that you will never see an exculpation clause in a draft hotel management agreement (HMA) from a hotel management company. In fact we have not seen them in very many HMAs drafted by others.
Why take a chance?
Limiting the hotel owner's liabilities under the HMA
Most hotels are owned in a special purpose limited liability company or other entity designed to facilitate financing, but also to limit liability to the assets of the hotel and its related business. Sometimes operators will seek personal guarantees of individual owners or investors to stand behind the corporate ownership entity's promises in the HMA, but most owners won't consider that. And if there is any kind of reasonable equity investment in the project, and appropriate insurance, personal guarantees should be out of the question.
Limitations on liability in hotel management agreements

Over the past several years, many hotel managers have gotten more aggressive in limiting their liability for operating hotels. These limitations include the indemnification provisions that typically require the owner to indemnify the operator for all losses or damages arising out of the hotel, unless it was caused by the operator's gross negligence, willful misconduct, or criminal acts. In other words, they are indemnified for their negligence.
Some brands have also added limitations on claims to a fixed amount (such as half the basic management fee), or "actual damages," preventing the owner from making any claim for punitive damages or other "extraordinary" remedies.
These clauses are designed to protect operators, but rarely does the operator's draft of the HMA contain any protections for owner. We have almost always been successful in making the limitations mutual, and, in addition, we have successfully demanded protection for our owner clients from unwarranted liabilities through an Exculpation Clause.
What does the Owner's Exculpation Clause look like?
While each situation is different, a typical exculpation clause looks like this:
Notwithstanding any other provision of this Agreement to the contrary, the liability of Owner arising out of or in connection with this Agreement and the transactions and obligations contemplated hereby shall at all times be limited to the interest of Owner in the Hotel, and in any litigation or any other dispute, neither Manager nor any other party shall seek or have recourse to any other asset of Owner or to Owner's partners, members, associates, agents, executives or Affiliates. Without limiting the foregoing, neither Owner nor any party associated with Owner shall have any liability in excess of Owner's interest in the Hotel for any act by Owner, including liability for the gross negligence, willful misconduct (either prior to or during term of or after the expiration or earlier termination of this Agreement) or breach of this Agreement by Owner.
What does the Exculpation Clause Do?
The purpose of the exculpation clause is to ensure that the owner's liability to the Manager and any other entity making a claim under the management agreement is limited to the owner's interest in the hotel property itself. The clause extends this protection not just to the owner, but to its principals and affiliates, and covers not just direct claims under the management agreement, but any claim arising out of the management of the hotel. The limitation is important and meaningful – owners build or buy an expensive asset and invest significant sums in its equity. A manager should be satisfied that the substantial equity investment is adequate to secure performance by the owner.
Why an Exculpation Clause?
It is generally possible to negotiate with a manager so that the limitations on damages are mutual – that is, both the owner and the manager are limited in their claims. Moreover, hotels are typically held in single purpose entities, which limits their liability. Why is it preferable to include an exculpation clause?
While there are several answers, the key issue is that holding an asset in a single-purpose entity, and limiting damages and causes of action, does not prevent a manager or another party from "piercing the corporate veil" and pursuing claims against the principals of the owner. This is particularly the case because the clause should include not just contract actions, but other claims which are more easily brought against the principals of the owner.
Owners should also be aware that the asymmetry of the owner-manager relationship militates toward ensuring, through all possible means, that the owner is protected. The owner should not lose sight of the fact that claims by an owner against a manager may be difficult to prove. They often depend on subjective measurements of quality, and often relate to matters where the manager has more leverage. The manager, on the other hand, typically seeks monetary damages based on fee calculations, which are transparent (particularly where the manager has been keeping the books)! Strictly defining the owner's potential liability is, therefore, key to helping balance the relationship.
This is Jim Butler, author of www.HotelLawBlog.com and hotel lawyer, signing off. We've done more than $87 billion of hotel transactions and have developed innovative solutions to help investors be successful in bidding for hotel acquisitions, and helping investors and lenders to unlock value from troubled hotel transactions. Who's your hotel lawyer?
________________________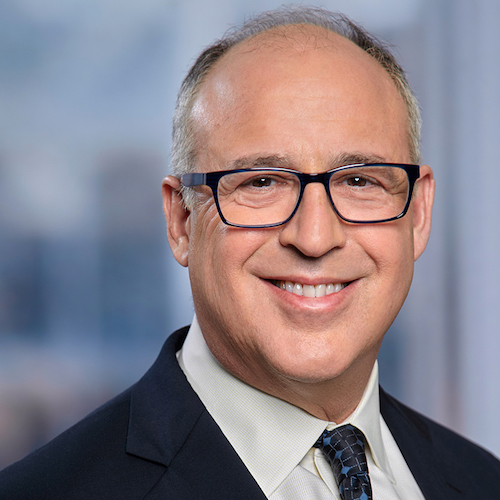 Robert Braun is a senior member of the Global Hospitality Group® at JMBM. Mr. Braun advises hospitality clients with respect to management agreements, franchise agreements and spa agreements. He also advises on business formation, financing, mergers and acquisitions, venture capital financing and joint ventures, telecommunications, software, Internet, e-commerce, data processing and outsourcing agreements for the hospitality industry. Contact him at 310.785.5331 or rbraun@jmbm.com.
________________________
Our Perspective. We represent hotel lenders, owners and investors. We have helped our clients find business and legal solutions for more than $87 billion of hotel transactions, involving more than 3,900 properties all over the world. For more information, please contact Jim Butler at jbutler@jmbm.com or 310.201.3526.
Jim Butler is a founding partner of JMBM and Chairman of its Global Hospitality Group®. Jim is one of the top hospitality attorneys in the world. GOOGLE "hotel lawyer" and you will see why.
JMBM's troubled asset team has handled more than 1,000 receiverships and many complex insolvency issues. But Jim and his team are more than "just" great hotel lawyers. They are also hospitality consultants and business advisors. For example, they have developed some unique proprietary approaches to unlock value in underwater hotels that can benefit lenders, borrowers and investors. (GOOGLE "JMBM SAVE program".)
Whether it is a troubled investment or new transaction, JMBM's Global Hospitality Group® creates legal and business solutions for hotel owners and lenders. They are deal makers. They can help find the right operator or capital provider. They know who to call and how to reach them.