08 May 2020
See how JMBM's Global Hospitality Group® can help you.
Meet the Money® Online: State of the Hospitality Industry Today
Presentations from HVS, CBRE, STR and
LW Hospitality
While we may not be able to meet in person this year, Meet the Money® is still bringing you expert research, analysis and insight as the industry navigates this unprecedented time.
The webinar will take place on Wednesday, May 20 at 10:30 AM PDT / 1:30 PM EDT. Register now.
Join us for a 1-hour webinar with presentations from industry leaders exploring:
Where are we now?
How quickly can the industry recover?
What are the signs you should be looking for?
The webinar will be moderated by Jim Butler, a founding partner of JMBM and one of the top hotel lawyers in the world. Devoting 100% of his practice to hospitality, Jim is author of www.HotelLawBlog.com and chairman of the Global Hospitality Group® which focuses on representing hotel owners, developers, and lenders.
Our panelists include:
Suzanne R. Mellen, Senior Managing Director, HVS

Suzanne R. Mellen has unparalleled experience, having appraised thousands of hotels, gaming assets, and related real estate throughout the world over the past 40 years. She specializes in complex hotel and casino feasibility issues.

Jamie Lane, Senior Research Director, CBRE Hotels Research

Jamie Lane is the senior research director of Econometric Advisors and CBRE Hotels Research, leading economics, forecasting and data intelligence. Based in Atlanta, Jamie has more than 10 years of experience in economics and consulting. He manages CBRE's team of economists and oversees forecasting and analysis for all property types. He specializes in forecasting of the hospitality industry.

Vail Ross, Senior Vice President, STR

Vail Ross is responsible for the overall coordination, functional management and leadership of the business development and marketing strategies for STR. She is often featured as a guest speaker at international, national, regional and state conferences. Vail is the past chair for the AH&LA Women In Lodging (WIL) Executive Council and the HSMAI Foundation Board of Directors.

Daniel H. Lesser, President and CEO, LW Hospitality Advisors

Daniel H. Lesser brings more than 30 years of expertise in a wide range of hospitality operational, investment counseling, valuation, advisory, and transactional services. He provides services to corporate, institutional, and individual clients as well as public agencies on all facets of hospitality real estate.
---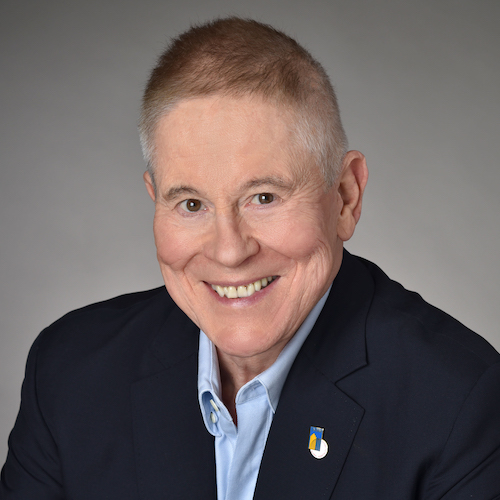 This is Jim Butler, author of www.HotelLawBlog.com and founding partner of JMBM and JMBM's Global Hospitality Group®. We provide business and legal advice to hotel owners, developers, independent operators and investors. This advice covers critical hotel issues such as hotel purchase, sale, development, financing, franchise, management, ADA, and IP matters. We also have compelling experience in hotel litigation, union avoidance and union negotiations, and cybersecurity & data privacy.
JMBM's Global Hospitality Group® has been involved in more than $87 billion of hotel transactions and more than 3,900 hotel properties located around the globe. Contact me at +1-310-201-3526 or jbutler@jmbm.com to discuss how we can help.
---