Here is an easy download link, and an embedded image for Art Adler's presentation at Meet the Money® 2010.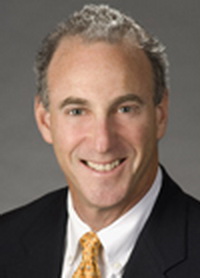 Arthur B. Adler
Managing Director & Chief Executive Officer, Americas
Jones Lang LaSalle Hotels
601 Lexington Avenue, 33rd Floor
New York, NY 10022
(212) 812-5830
arthur.adler@am.jll.com
Arthur Adler, Managing Director and CEO-Americas, heads the Americas division of Jones Lang LaSalle Hotels, which is part of the Jones Lang LaSalle Hotels' international group. Mr. Adler specializes in arranging hotel market transactions, financings, investment advisory services, asset management and consulting for domestic and offshore owners and investors. Mr. Adler's diverse industry background includes arranging debt and equity transactions, consulting and asset management, litigation support and strategic planning for owners, investors and lenders. Mr. Adler's clients include InterContinental Hotels and Resorts, The Blackstone Group, Morgan Stanley Real Estate, Colony Capital, Starwood Hotels and Resorts, Global Hyatt Corporation, Apollo Real Estate, Host Hotels and Resorts, Strategic Hotels and Resorts, Fairmont Hotels and Resorts, Cornerstone Real Estate, Goldman Sachs, Oak Tree Capital,Walton Street Capital, Istithmar and ADIA, among others.
See below to view or download the presentation file for.
Art Adler, Jones Lang LaSalle Hotels: Global capital markets
This is Jim Butler, author of www.HotelLawBlog.com and hotel lawyer, signing off. We've done more than $87 billion of hotel transactions and have developed innovative solutions to unlock value from troubled hotel transactions. Who's your hotel lawyer?
________________________
Our Perspective. We represent hotel lenders, owners and investors. We have helped our clients find business and legal solutions for more than $87 billion of hotel transactions, involving more than 3,900 properties all over the world. For more information, please contact Jim Butler at jbutler@jmbm.com or 310.201.3526.
Jim Butler is a founding partner of JMBM and Chairman of its Global Hospitality Group®. Jim is one of the top hospitality attorneys in the world. GOOGLE "hotel lawyer" and you will see why.
JMBM's troubled asset team has handled more than 1,000 receiverships and many complex insolvency issues. But Jim and his team are more than "just" great hotel lawyers. They are also hospitality consultants and business advisors. For example, they have developed some unique proprietary approaches to unlock value in underwater hotels that can benefit lenders, borrowers and investors. (GOOGLE "JMBM SAVE program".)
Whether it is a troubled investment or new transaction, JMBM's Global Hospitality Group® creates legal and business solutions for hotel owners and lenders. They are deal makers. They can help find the right operator or capital provider. They know who to call and how to reach them.