20 February 2014
Hotel Lawyer with some great information for our friends who want to know more about how to buy a hotel.
Bruce Baltin and I are very excited to announce the release of a publication that has been in the works for many years (see below). As most of you know, Bruce Baltin is Senior Vice President of PKF Consulting. He has been a long-time friend, and great resource for help on anything involving the hotel industry.
The name of our just-released publication is:

How to Buy a Hotel:

A Detailed Overview of the Hotel Acquisition Process
As the title suggests, this publication is an "overview." However, at almost 30 pages, it is quite a detailed overview of the entire hotel acquisition process.

About this book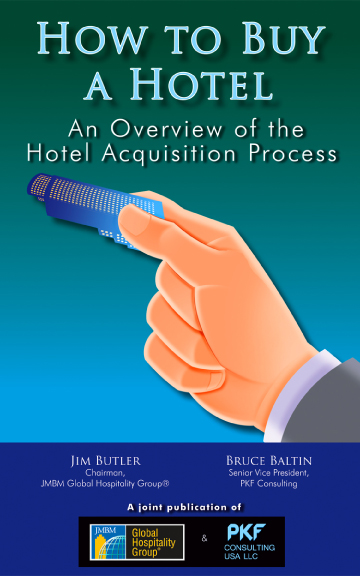 This guide to the hotel acquisition process traces its roots back to 1994 when Bruce Baltin and I collaborated to create an educational piece to explain the complexities of buying hotels. We wanted to provide a resource with the perspectives of both the experienced hotel consultant and hotel lawyer.
In the intervening years, parts of this work (or its predecessor) were published by ULI in a Hotel Development book, released as articles, used by Bruce in some of his hotel school classes and distributed to clients.
A lot has happened to the "technology" for buying hotels over the years, and a lot has stayed the same. We thought it was time to update this classic primer and have done so.
We hope there is something valuable here for both novices and veterans as they prepare to take advantage of the projected years of prosperity by participating in one of the most exciting events in our industry – the hotel acquisition process.
We invite anyone who would like to use these materials for teaching hotel school classes or other educational purposes to contact us. We will be happy to facilitate arrangements.
How to get your FREE copy of this book.
At least for a limited time, this booklet (of approximately 30 pages) is available for FREE to anyone who will register and download the PDF file. To do so, just go to www.HotelLawyer.com, and click on the "Resource Center" tab . . . scroll down a bit, and click on the icon or the book title.
More questions or need help?
If you have more questions or need help on your hotel acquisition, please call Bruce or me at: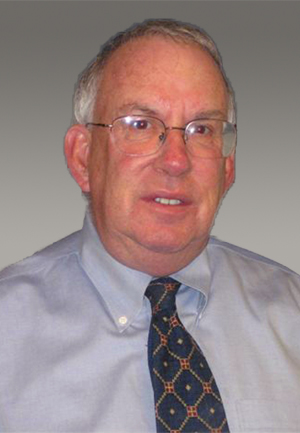 Bruce Baltin
Senior Vice President
PKF Consulting
213-861-3309
bruce.baltin@pkfc.com

Jim Butler
Chair, Global Hospitality Group®
Jeffer, Mangels, Butler & Mitchell LLP
310-201-3526
jbutler@jmbm.com
P.S. For those who have been anxiously awaiting the publication of JMBM's HOW TO BUY A HOTEL Handbook . . . the overview of the hotel acquisition process is the first of many chapters in the Handbook. The content for the Handbook has been completed and submitted for the publication process, which we expect to take a few more weeks.
---
This is Jim Butler, author of www.HotelLawBlog.com and hotel lawyer, signing off. We've done more than $87 billion of hotel transactions and have developed innovative solutions to help investors be successful in bidding for hotel acquisitions, and helping investors and lenders to unlock value from troubled hotel transactions. Who's your hotel lawyer?
________________________
Our Perspective. We represent hotel lenders, owners and investors. We have helped our clients find business and legal solutions for more than $87 billion of hotel transactions, involving more than 3,900 properties all over the world. For more information, please contact Jim Butler at jbutler@jmbm.com or 310.201.3526.
Jim Butler is a founding partner of JMBM, and Chairman of its Global Hospitality Group® and Chinese Investment Group®. Jim is one of the top hospitality attorneys in the world. GOOGLE "hotel lawyer" and you will see why.
Jim and his team are more than "just" great hotel lawyers. They are also hospitality consultants and business advisors. They are deal makers. They can help find the right operator or capital provider. They know who to call and how to reach them.