16 November 2021
See how JMBM's Global Hospitality Group® can help you.
LOS ANGELES—The Global Hospitality Group® (GHG) of Jeffer Mangels Butler & Mitchell LLP (JMBM) has released an updated version of its Hospitality Credentials, detailing unsurpassed experience by providing representative clients and properties the GHG has worked on over the past 30 years. These Credentials show how the GHG has helped clients with more than 4,500 hospitality properties, valued at more than $112 billion.
Some notable accomplishments by members of the GHG over the last 12 months include:
Workout, recapitalization and repositioning of a $1 billion mixed-use lifestyle hotel project
Sale of a NYSE-traded hotel REIT's entire portfolio of 15 upscale, select service hotels for $305 million
Closing more than $210 million in Commercial Property Assessed Clean Energy loans (C-PACE)
Assisting clients with hotel management and franchise agreements for properties worth more than $1.5 billion
Serving as primary counsel for lenders on more than $2.2 billion in distressed hotel, retail and office loans during the global pandemic, including over $500 million for a single client
For client Relevant Group, the GHG team led by Guy Maisnik assisted in all legal aspects of the assembly, acquisition, development, construction and management of their $1 billion Hospitality and Entertainment District portfolio. The large mixed-use project includes boutique hotels, restaurants, and entertainment concepts involving more than 40 entities and joint ventures, with a capital stack consisting of senior and institutional mezzanine lenders, institutional and non-institutional private equity, EB-5 funds, and individual investors. When the economic impact of the COVID-19 pandemic struck, the GHG assisted in a significant restructuring of contracts and senior and mezzanine financings affecting the projects, including a debt and equity restructuring, conversion of hotel management agreements to franchise agreements, and conversion of certain restaurant management agreements to leases.
For Condor Hospitality Trust, the GHG team (including Jim Butler, Guy Maisnik, Jeff Myers and Caleb Gilbert) facilitated the $305 million sale of the company's entire portfolio to Blackstone Real Estate Partners. JMBM represented the company in connection with the initial bidding process and also provided guidance on the due diligence process and disclosure requirements, coordinated shareholder approvals and voting agreements, and negotiated the definitive purchase contract for the sale. The all-cash deal is part of a liquidation and dissolution plan, concluding with the eventual distribution of proceeds to the company's shareholders.
Led by David Sudeck, the GHG has closed more than 18 C-PACE (Commercial Property Assessed Clean Energy) financing transactions over the last 12 months, totaling more than $210 million in closed loans and involving an array of commercial property uses including hotels (a dozen hotels so far this year), retail and multi-family. David and his team have developed an expertise in this area of financing that has been especially beneficial for clients during the industry fluctuations due to COVID.
The Global Hospitality Group has particular expertise in negotiating, re-negotiating and terminating hotel management and franchise agreements. Over the past 12 months, the GHG has worked on such projects involving properties worth more than $1.5 billion in value, including a range of hotel types from luxury resorts to limited service, boutique to extended stay. Some notable deals include:
Management agreements for three high-end mixed-use properties, totaling 750 rooms and 50 residences
Dual-branded agreements for five full-service hotels
Franchise and management agreements for a 163-room boutique hotel in Scottsdale, AZ
Franchise agreement for a San Francisco hotel reopening after a $30 million renovation
Since the COVID-19 pandemic began to impact the hospitality industry in March 2020, the GHG has engaged on new distressed hotel and retail loans for lenders and special servicers in excess of $2.2 billion. For Midland Loan Services, JMBM bankruptcy partners Robert Kaplan and Nick De Lancie served as primary counsel for more than $500 million of distressed hotel loans in the last year, including several multi-hundred million dollar loans for which JMBM did loan restructuring and workouts, including bankruptcy, receivership, and related legal work.
About the Global Hospitality Group®
We have helped clients with more than 4,500 hospitality properties worth more than $112 billion, providing one of the most extensive virtual databases of market terms for deals and financings in the hospitality industry. For more information, visit www.HotelLawyer.com.
Contact
Jim Butler, Chairman
jbutler@jmbm.com
+1 310-201-3526
---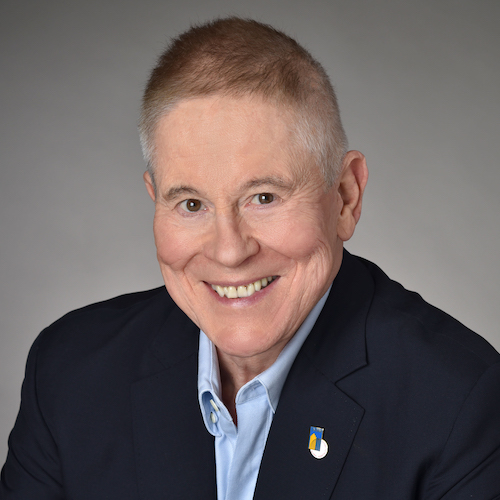 This is Jim Butler, author of www.HotelLawBlog.com and founding partner of JMBM and JMBM's Global Hospitality Group®. We provide business and legal advice to hotel owners, developers, independent operators and investors. This advice covers critical hotel issues such as hotel purchase, sale, development, financing, franchise, management, ADA, and IP matters. We also have compelling experience in hotel litigation, union avoidance and union negotiations, and cybersecurity & data privacy.
JMBM's Global Hospitality Group® has helped clients around the world with more than 4,500 hospitality properties worth more than $112 billion. Contact me at +1-310-201-3526 or jbutler@jmbm.com to discuss how we can help.
---