20 November 2017
JMBM's ADA Compliance and Defense team, led by my partner Marty Orlick, continues to help hotels and other businesses achieve compliance under the Americans With Disabilities Act (ADA), and is actively defending numerous ADA lawsuits brought against our clients.
Today, he shares one of the stranger tales of serial ADA litigation and describes how the judicial system in New Mexico stopped the plaintiff and her lawyer from filing frivolous and malicious ADA lawsuits.
New Mexico Judge Dismisses 99 ADA Lawsuits as Fraudulent and Malicious
Entertains Sanction Motions
by
Martin H. Orlick, Chair, JMBM's ADA Compliance & Defense Group
On October 26, 2017, a judge dismissed 99 ADA lawsuits, ordered an in forma pauperis plaintiff  (a person without funds to pursue the cost of a lawsuit) to pay filing fees of $38,300 and authorized the defendants to file fee and sanction motions.
Surely, this plaintiff's lawyer rues the day she answered an ad on Craigslist looking for a civil rights lawyer to file ADA litigation in her jurisdiction.
What's going on?
A Strange Set of Circumstances
The Arizona-based organization, Litigation Management and Financial Services, Inc. (LMFS), a descendant of the notorious ADA plaintiffs' group Advocates for Individuals with Disabilities, used Craigslist, indeed.com and other online media to find and engage disabled plaintiffs to file ADA lawsuits, and lawyers to represent them. The online advertisements resulted in hundreds of ADA lawsuits filed against businesses in New Mexico, Nevada, Colorado and Utah.
It is also how a disabled plaintiff and her lawyer came to file 99 ADA lawsuits in New Mexico, alleging each defendant's business violated the ADA and related anti-discrimination laws.  According to court documents, the deal LMFS made with this plaintiff and her counsel, worked like this:
The plaintiff was paid $50.00 per lawsuit filed.
The plaintiff's counsel received $100 per filing for serving as counsel of record for each lawsuit filed.
LMFS drafted all pleadings and defended any motion practice in exchange for the lion's share of any settlements that resulted from the lawsuits.
LMFS also arranged for a driver to take the plaintiff to some — but apparently not all — of the businesses that were sued, for a photo-op.
What the Court Learned
When the Court discovered that the plaintiff  and her lawyer had filed 99 cases without paying filing fees (requesting fee deferrals based on the plaintiff's in forma pauperis status), the Article III Judge instructed the Magistrate Judge to investigate the circumstances.  The plaintiff's counsel appeared at the hearing held by the Magistrate, but the plaintiff missed her bus and failed to appear (despite allegedly appearing at the sites of the 99 businesses she sued).  Although the Court continued the hearing to a later date, the plaintiff's counsel took the opportunity to disclose the financial arrangement, including the fee agreement, she had entered into with LMFS in which LMFS agreed to pay all costs of the lawsuits, including filing fees.  The Court ordered the plaintiff's counsel to produce a copy of her funding contract with LMFS, and the plaintiff and her counsel were ordered to appear and testify at an Order to Show Cause hearing into the fee waivers and the merits of the case.
The Hearing
At the continued hearing, the Court examined the plaintiff and her lawyer about the merits of the lawsuit and their relationship with LMFS.  The plaintiff conceded that she did not visit a number of the businesses she sued and testified that she believed the lawsuits were "frivolous".  The plaintiff's counsel was examined intensely about her fee sharing agreement with LMFS and LMFS' agreement to pay all costs, including filing fees.  The counsel conceded the fact that the plaintiff had the financial resources to pay her filing fees through the LMFS fee sharing agreement.
The Magistrate's Report, Findings of Fact and Recommendations
The Magistrate Judge issued a report of findings and recommendations, finding that the lawsuits were malicious and should be dismissed.  The report recommended that the plaintiff pay filing fees of nearly $35,000.  The report left open the issues of sanctions, defense fees and costs.
The Trial Court's Dismissal
Adopting the Magistrate's Report, Findings of Fact and Recommendations, the trial court dismissed the lawsuits as frivolous and malicious and ordered the plaintiff to pay filing fees of $38,300.  The Court authorized the defendants to file motions for fees and sanctions against the plaintiff and her counsel, as well as third-party complaints perhaps against LMFS.
Who are the Victims?
Some suggest that these lawyers and plaintiffs who answered ads on Craigslist are the unwitting victims of LMFS, and did not intend to file malicious litigation.  But abusive ADA litigation cannot be condoned under any circumstances.  For decades, certain ADA plaintiff groups (though, not all) have attacked countless business owners, large and small, over often-minor infractions that could be quickly resolved.  They have clogged an overworked court system with unnecessary litigation.  And, in their quest to make an easy buck, they have done a tremendous disservice to the disabled community, which deserves better representation.
Marty Orlick
Chairman, ADA Defense Team
morlick@jmbm.com
(415) 984-9667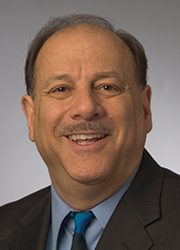 Martin H. Orlick
is one of the top ADA defense lawyers in the country. He has helped hotel, restaurant, retail and other commercial property owners defend more than 600 ADA cases. In addition to defending lawsuits and governmental investigations, Marty's team of ADA specialists focuses on enterprise-wide ADA compliance and litigation prevention, including facilities, website and operational compliance. He is also is a senior member of the law firm's Global Hospitality Group®, a partner in the real estate department, and a member of the American College of Real Estate Lawyers (ACREL). For more information about ADA compliance and defense, contact Marty Orlick at
415.984.9667
or
morlick@jmbm.com
.
---
This is Jim Butler, author of www.HotelLawBlog.com and hotel lawyer, signing off. Please contact us if you would like to discuss any issues or development that affect your hotel interests. We would like to see if our experience might help you create value or avoid unnecessary pitfalls. Who's your hotel lawyer?
---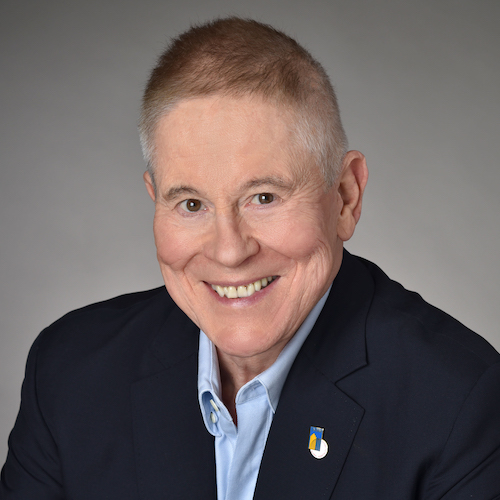 Jim Butler is a founding partner of JMBM and JMBM's Global Hospitality Group® which provides business and legal advice to hotel owners, developers and investors. This advice covers hotel purchase, sale, development, financing, franchise, management, labor & employment, litigation, ADA, IP, EB-5 matters any many other areas.
Jim is recognized as one of the top hotel lawyers in the world and has led the Global Hospitality Group® in more than $87 billion of hotel transactions and more than 3,900 hotel properties located around the globe.
Jim's group has advised on more than 100 EB-5 projects, closed more than $1.5 billion of EB-5 financing, and sourced more than half of that for our clients.
Contact Jim at +1-310.201-3526 or JButler@jmbm.com