13 October 2016
Click here for the latest articles on ADA Compliance & Defense.
JMBM's ADA Defense & Compliance team takes the ADA seriously, and we recommend that our clients take a proactive approach in identifying and solving potential problems before they become lawsuits. But sometimes serial plaintiffs just go too far with claims that cannot be justified and which violate the purpose and spirit of the ADA. Today, my partner Marty Orlick talks about a recent case that offers property owners and operators some relief against this type of harassment.
Case Dismissed: Judge Rules that Plaintiff's Pool Lift ADA Cases
Have No Place in Federal Court
by
Martin H. Orlick, Chair, JMBM's ADA Compliance & Defense Group
In the latest decision against an Arizona "high frequency ADA litigant", the United States District Court for the Central District of California ruled this week that cases like Brooke vs. Perry Family Trust, et al. have no place in Federal Court.
The plaintiff, Theresa Brooke, has filed hundreds of identical ADA lawsuits against Arizona and California hotels, including a half-dozen suits last week.  The plaintiff, a disabled resident of Arizona, contends that she was discriminated against by hundreds of hotel owners based on her disability.  She claims that these hotels violated the 2010 ADA Standards because they fail to provide permanent pool lifts at either or both the pool and spa.
In each case, Brooke alleges she called the hotels to "inquire whether the pool or Jacuzzi had a lift or other means of access for disabled persons" and the representative informed her that it did not.  Plaintiff then alleges she sent her "agent" – "an expert in ADA accessibility guidelines" – to visit the hotel, take pictures of the barriers and report back to her.  Plaintiff claims she frequently visits or intends to visit the area "in the coming months and for the indefinite future" for leisure and business.
In dismissing the lawsuit, the judge found that the plaintiff failed to allege she actually visited the hotel – in fact it was clear from the complaint that she had not – and therefore did not actually encounter any barriers that discriminated against her. The Court dismissed the lawsuit, including the state law damage claims.
Plaintiff's counsel will boast that there are no defenses to his lawsuits.  However, those who oppose them are often successful.  In one of our cases, the judge dismissed the lawsuit for the same reasons.
We understand it is often cheaper and easier to pay tribute to settle the lawsuits.  However, for those who pursue a more aggressive position, they can prevail.  With a proper litigation strategy, these types of cases can be won. All hotel owners and operators need to know that these cases can be won without substantial cost.
If you would like to discuss any ADA issues, please contact us:
Jim Butler
Chairman, Global Hospitality Group®
jbutler@jmbm.com
(310) 201-3526

Marty Orlick
Chairman, ADA Defense Team
morlick@jmbm.com
(415) 984-9667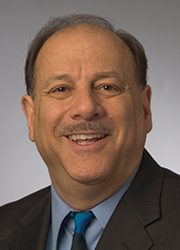 Martin H. Orlick
is one of the top ADA defense lawyers in the country. He has helped hotel, restaurant, retail and other commercial property owners defend more than 600 ADA cases. In addition to defending lawsuits and governmental investigations, Marty's team of ADA specialists focuses on enterprise-wide ADA compliance and litigation prevention, including facilities, website and operational compliance. He is also is a senior member of the law firm's Global Hospitality Group®, a partner in the real estate department, and a member of the American College of Real Estate Lawyers (ACREL). For more information about ADA compliance and defense, contact Marty Orlick at
415.984.9667
or
morlick@jmbm.com
.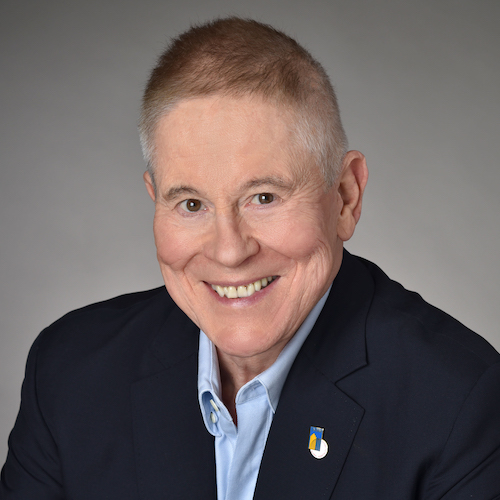 Jim Butler
is a founding partner of JMBM, and the founder and chairman of JMBM's Global Hospitality Group® and Chinese Investment Group®. He is recognized as one of the top hotel lawyers in the world and has authored or co-authored The HMA & Franchise Agreement Handbook, How to Buy a Hotel Handbook, The ADA Compliance and Defense Guide, and The Lenders Handbook. Jim has led the Global Hospitality Group® in more than $87 billion of hotel transactional experience, involving more than 3,900 hotel properties located around the globe. Jim's team has also closed more than $1 billion of EB-5 financings for developer clients over the past two years.
310.201-3526
or
jbutler@jmbm.com
Other ADA defense and compliance resources
You can access the full library of ADA materials on Hotel Law Blog by going to the home page, selecting the tab at the top that says "HOTEL LAW TOPICS", and then clicking on "ADA Defense & Compliance" in the drop down menu . . . or by clicking  here.
Below is a partial listing of articles by JMBM's ADA Defense Lawyer team: