03 February, 2015
Click here for the latest articles on ADA Compliance & Defense.
New Resource: The ADA Compliance and Defense Guide
The Global Hospitality Group® of Jeffer Mangels Butler & Mitchell LLP (JMBM) is pleased to announce the latest publication in our We Wrote the Book™ series : The ADA Compliance and Defense Guide, a practical handbook for owners and operators of hotels, restaurants, golf courses, spas and sports facilities, banks and other financial institutions, retail stores, shopping centers, theaters, sports arenas, and other places of "public accommodation," as defined by the Americans with Disabilities Act (ADA).
Co-authored by JMBM's Global Hospitality Group® Chairman, Jim Butler, and JMBM's ADA Compliance and Defense Group Chairman, Martin H. "Marty" Orlick, the Guide reflects the complexities and ever-expanding requirements of the ADA. For a limited time, it is available for free download at www.HotelLawyer.com as described below.
About The ADA Compliance and Defense Guide, Understanding, preventing and defending claims and enforcement actions under the ADA
It will not surprise U.S. hotel owners and operators to learn that that business owners and operators in the U.S. have been subjected to more than 20,000 ADA civil lawsuits and DOJ enforcement actions since the ADA was enacted in 1991 – and most of those lawsuits were filed in the last 5 years. JMBM's Global Hospitality Group® provides practical ADA compliance and defense advice for owners and operators. This book is an example and was written specifically to help owners and operators understand the challenges they face, encourage preventative compliance, and to prepare to defend ADA lawsuits.
Written in plain language, the Guide includes information on requirements for accessible websites, service animals, pool lifts, auxiliary aids, and the importance of developing company-wide ADA policies and procedures. Through numerous case studies, the Guide also addresses Department of Justice investigations and private plaintiff litigation.
It is surprising how many commercial property owners and operators are unaware that the ADA applies not only to their brick-and-mortar facilities, but also to "cyberaccessibility" regarding websites, reservations systems, call centers, and other forms of communication.  The ADA Compliance and Defense Guide, covers these issues, and more.
My partner and co-author, Marty Orlick, has defended more than 600 ADA lawsuits and counsels some of American's leading companies on enterprise-wide ADA compliance. Marty and his team assist business owners and operators in complying with the ADA so that they can provide full and equal access to persons with disabilities. We hope this Guide will help.
Important topics covered in The ADA Compliance and Defense Guide
The ADA Guide covers four major topics that are critical to every owner, developer, investor, buyer or seller of a place of public accommodation:
Overview of the Americans with Disabilities Act
Tips and traps for ADA compliance
The ADA Litigation and Compliance Landscape
DOJ sweeps, compliance reviews, investigations and enforcement actions
Case studies: Starwood Hotels and The Phoenician, three of New York City's top Zagat-rated restaurants, Hilton's precedent-setting ADA Consent Decree, FedEx and Cinemark
How to handle an ADA lawsuit and how not to do it
California's Certified Access Specialist program or CASp
ADA Policies, Practices and Procedures
Service animal issues
Pool lifts
When disabled hotel guests' needs go beyond the norm
Timeshares and Fractionals
Hot Topics on the ADA
How to get a FREE copy of the ADA Guide
To download a copy of The ADA Compliance and Defense Guide go to the RESOURCE CENTER on HotelLawyer.com.
If you would like to discuss any of the issues presented in the Guide, please contact us:
Jim Butler
Chairman, Global Hospitality Group®
jbutler@jmbm.com
(310) 201-3526

Marty Orlick
Chairman, ADA Defense Team
morlick@jmbm.com
(415) 984-9667
Other ADA defense and compliance resources
You can access the full library of ADA materials on Hotel Law Blog by going to the home page, selecting the tab at the top that says "HOTEL LAW TOPICS", and then clicking on "ADA Defense & Compliance" in the drop down menu . . . or by clicking here.
Below is a partial listing of articles by JMBM's ADA Defense Lawyer team: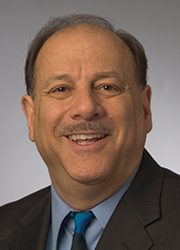 Martin H. Orlick
is one of the top ADA defense lawyers in the country. He has helped hotel, restaurant, retail and other commercial property owners defend more than 500 ADA cases. In addition to defending lawsuits and governmental investigations, Marty's team of ADA specialists focuses on enterprise-wide ADA compliance and litigation prevention, including facilities, website and operational compliance. He is also is a senior member of the law firm's Global Hospitality Group®, a partner in the real estate department, and a member of the American College of Real Estate Lawyers (ACREL). For more information about ADA compliance and defense, contact Marty Orlick at 415.984.9667 or
morlick@jmbm.com
.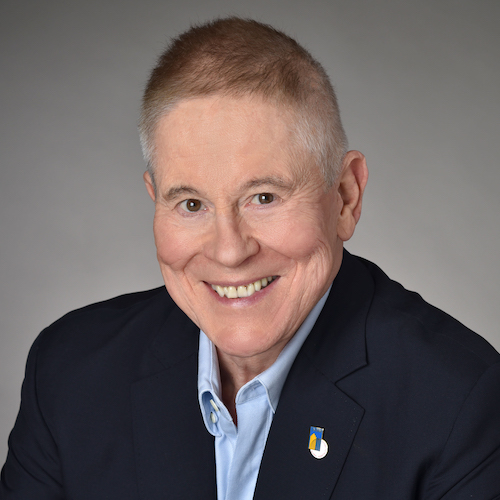 Jim Butler
is a founding partner of JMBM, and the founder and chairman of JMBM's Global Hospitality Group® and Chinese Investment Group®. He is recognized as one of the top hotel lawyers in the world and has authored or co-authored The HMA & Franchise Agreement Handbook, How to Buy a Hotel Handbook, The ADA Compliance and Defense Guide, and The Lenders Handbook. Jim has led the Global Hospitality Group® in more than $87 billion of hotel transactional experience, involving more than 3,900 hotel properties located around the globe. Jim's team has worked on more than 60 EB-5 projects over the past three years.
310.201-3526
or
jbutler@jmbm.com
This is Jim Butler, author of www.HotelLawBlog.com and hotel lawyer, signing off. We've done more than $87 billion of hotel transactions and have developed innovative solutions to unlock value from hotels. Who's your hotel lawyer?
---
Our Perspective. We represent hotel owners, developers and investors. We have helped our clients find business and legal solutions for more than $125 billion of hotel transactions, involving more than 4,700 properties all over the world. For more information, please contact Jim Butler at jbutler@jmbm.com or +1 (310) 201-3526.
Jim Butler is a founding partner of JMBM, and Chairman of its Global Hospitality Group® and Chinese Investment Group®. Jim is one of the top hospitality attorneys in the world. GOOGLE "hotel lawyer" and you will see why. Jim and his team are more than "just" great hotel lawyers. They are also hospitality consultants and business advisors. They are deal makers. They can help find the right operator or capital provider. They know who to call and how to reach them.