27 March 2012
Click here for the latest articles on ADA Compliance and Defense.
Hotel Lawyer ADA defense alert
Significant legislation has been introduced with AH&LA support to provide relief for ADA compliance on pool lifts. So my ADA expert partner, Marty Orlick, and I thought it might be helpful to explain what is going on, and what it likely means to you. Here is what is happening . . .
One year delay for ADA pool lift requirement
On March 26, 2012, the AH&LA announced support for legislation introduced to force a 1 year delay in enforcing the ADA pool lift requirement. The bill was introduced by Congressman Mick Mulvaney (R-SC) and has 26 original co-sponsors.
Authorize portable pool lifts, sharing lifts and protection for hoteliers during delay
In addition to delaying effectiveness of the pool lift requirement that was originally scheduled to be effective March 15, 2012 and then delayed 90 days until May 15, 2012, the proposed legislation would give some other much-sought-after relief.
It would allow the use of portable pool lifts, and allow sharing of lifts among pools. Both of these alternatives were belatedly prohibited by the Department of Justice's January 31, 2012 interpretation of its final rules, and would be overturned by the legislation if adopted.
Significant relief for the hotel industry
According to AH&LA President/CEO Joe McInerney. "Portable lifts will allow hoteliers to protect guest safety, while accommodating guests with disabilities. The delay will allow hoteliers the time to implement the necessary changes without the fear of lawsuits."

The March 15, 2012 compliance date remains in effect for all other provisions of the 2010 Standards.
Jim Butler
Chairman, Global Hospitality Group®
jbutler@jmbm.com
(310) 201-3526
Marty Orlick
Senior Member, Global Hospitality Group®
Chairman, ADA Defense Team
morlick@jmbm.com
(415) 984-9667
Other ADA defense and compliance resources
You can access the full library of ADA materials on Hotel Law Blog by going to the home page, selecting the tab at the top that says "HOTEL LAW TOPICS", and then clicking on "ADA Defense & Compliance" in the drop down menu . . . or by clicking here.
Below is a partial listing of articles by JMBM's ADA Defense Lawyer team:
This is Jim Butler, author of www.HotelLawBlog.com and hotel lawyer, signing off. We've done more than $87 billion of hotel transactions and have developed innovative solutions to unlock value from hotels. Who's your hotel lawyer?
________________________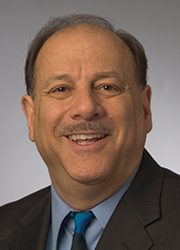 Martin H. Orlick is one of the top ADA defense lawyers in the country, having helped clients with more almost 500 ADA cases for hotels and other businesses. He is also is a senior member of the law firm's Global Hospitality Group®, a partner in the real estate department, and a member of the American College of Real Estate Lawyers (ACREL). For more information about ADA compliance and defense, contact Marty Orlick at 415.984.9667 or morlick@jmbm.com.
________________________
Our Perspective. We represent hotel lenders, owners and investors. We have helped our clients find business and legal solutions for more than $125 billion of hotel transactions, involving more than 4,700 properties all over the world. For more information, please contact Jim Butler at jbutler@jmbm.com or +1 (310) 201-3526.
Jim Butler is a founding partner of JMBM, and Chairman of its Global Hospitality Group® and Chinese Investment Group®. Jim is one of the top hospitality attorneys in the world. GOOGLE "hotel lawyer" and you will see why.
Jim and his team are more than "just" great hotel lawyers. They are also hospitality consultants and business advisors. They are deal makers. They can help find the right operator or capital provider. They know who to call and how to reach them.