19 August 2014
Asians love California, particularly Southern California! They love it as a place to live, buy homes, invest, go to school, and run their businesses. In June, we talked about the close affinity between China and Los Angeles County as revealed by a new report. Now there is yet another report documenting how Asians love Orange County.
Why? The report does not tell us that, but certainly Asians are attracted to California for the same reasons they been settling here for more than a century: proximity, climate, opportunity, and the largest communities of Asians outside of Asia.
News about Asians in Orange County
Recently, Los Angeles Times reporters Anh Do and Christopher Goffard reported on a phenomenon which we at JMBM are well aware: Asians want to live, work, study and invest in Orange County, California.
JMBM has served Orange County's Asian community for more than 30 years. From our office in Irvine, members of JMBM's Chinese Investment Group® and Global Hospitality Group® are active participants in Orange County's Asian business community where we represent Asian investors, developers, business owners, as well as new residents – primarily from China – seeking to invest in California businesses and buy luxury homes in Orange County's prestigious neighborhoods.
New Study on Asians in Orange County
The Times article cites "A Community of Contrasts", a study published by Asian Americans Advancing Justice, and reports the following key findings:
Orange County ranks third in the percentage of Asian Americans, by county, in the U.S. (two other California counties – Los Angeles and Santa Clara – top the list)
Orange County's Asian population grew 41% from 2000 to 2010
Irvine – Orange County's upscale, master-planned community – has the county's largest Asian population accounting for 43% of the city's residents
Westminster's population is 49% Asian, and Garden Grove's is 39%
More than 1,200 students are enrolled in Irvine's Chinese School
51% of residents of La Palma, in Orange County's northwest corner, are Asian
Orange County's Asian American population has more recent immigrants than any other group; 62% were not born in the U.S.
Chinese make up a large portion of the Asian population in Orange County, but in terms of population size they are behind Vietnamese, Korean, and Filipino and just ahead of Japanese, Indian and Taiwanese.
Chinese Americans own approximately 16,000 businesses – a quarter of all Asian American-owned businesses in the United States. In 2007 (the last year for which such data was available), Asian American-owned businesses in Orange County employed more than 96,000 people and generated more than $20 billion in revenue.
More than two thirds of Asian American immigrants in Orange County are citizens, a rate similar to that of white immigrants. And of approximately 430,000 voting-age Asian Americans in Orange County, more than three quarters are citizens.
Orange County has the fourth largest number of Asian American immigrants among counties anywhere in the United States – nearly 350,000 Asian Americans.
Asians in Los Angeles County
In June, the Hotel Law Blog's article Hotel Lawyer: Growing Together – China and Los Angeles County summarized data from the Los Angeles Economic Development Corp.'s report, "Growing Together – China and Los Angeles County". This report was another indication of what those of us who live in Southern California have witnessed this past decade: vibrant Asian American communities and thriving Asian American businesses are flourishing throughout the southland: Orange County, Los Angeles, San Diego, Ventura, Riverside and San Bernardino Counties and beyond. (And don't forget San Francisco – we have lawyers there, too!)
Opportunity to work with new Asian friends
The significant increase in Asian presence in California is a great opportunity for those who recognize it for what it is. Growing numbers of hard-working people will be coming to California and needing hotels, restaurants and entertainment for travel, homes for their families that are immigrating, businesses and investments for their livelihood and adding to the robust economy.
Earlier this month, our Chinese Investment Group® launched the Chinese language Hotel Law Blog, focused on Chinese investment in U.S. hotels and real estate. The blog is one way we can share some of the experience and insights our team has gained over the years with our many Chinese clients. As investors from China and other Asian countries continue to migrate to the U.S. and invest in hotels, real estate and luxury properties, JMBM's lawyers are with them every step of the way.
To download a copy of the report
Click here to download a free copy of the Community of Contrasts Orange County 2014 Report.
About JMBM's Chinese Investment Group® The lawyers comprising JMBM's Global Hospitality Group® and Chinese Investment Group® assist Chinese investors with legal and business advice on their investments in the United States. They help Chinese investors identify, analyze, evaluate, validate, acquire, finance and manage hotel and real estate opportunities. This includes due diligence, purchase and sale structure and documentation, development and repositioning of U.S. real estate — particularly hotels, hotel mixed-use, multi-family and commercial real estate. For more information:
Click here for Simplified Chinese
Click here for Traditional Chinese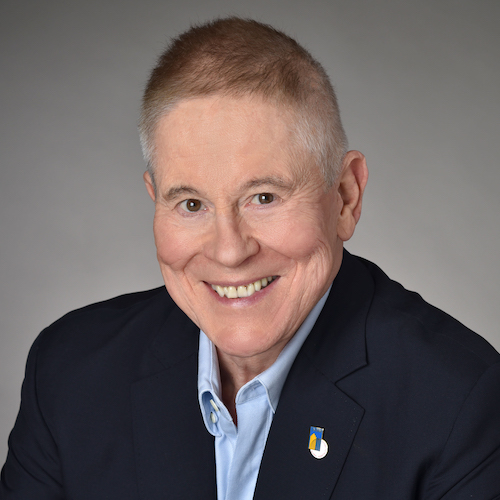 Jim Butler
is a founding partner of JMBM, and the founder and chairman of JMBM's Global Hospitality Group® and Chinese Investment Group®. He is recognized as one of the top hotel lawyers in the world and has authored or co-authored The HMA & Franchise Agreement Handbook, How to Buy a Hotel Handbook, and The Lenders Handbook. Jim has led the Global Hospitality Group® in more than $87 billion of hotel transactional experience, involving more than 3,900 hotel properties located around the globe. Jim has more than 30 years of experience representing and advising Asian investors, with a particular emphasis on Chinese investors in the last five years given the dramatic increase of outbound investments by Chinese nationals and companies into the United States.
+1-310-201-3526
or
jbutler@jmbm.com

---
This is Jim Butler, author of www.HotelLawBlog.com and hotel lawyer, signing off. We've done more than $87 billion of hotel transactions and have developed innovative solutions to unlock value from hotels. Who's your hotel lawyer?