24 June 2015
Bill Sipple, Executive Managing Director of HVS Capital, speaks in the video below about activity in different markets, limited service properties, and whether rising interest rates will have an effect on transactional activity.
Bill sat down with Bob Braun, a senior partner in the JMBM Global Hospitality Group®, as part of our video interview series on hotel finance and investment opportunities in 2015.
A transcript follows the video.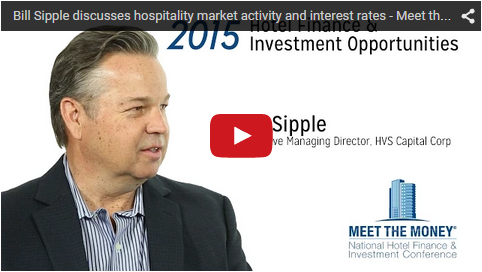 ---
Bob Braun: Hi, I'm Bob Braun. I am a Partner at Jeffer Mangels Butler & Mitchell. I'm here at Meet the Money® 2015, our 25th anniversary. I'm here with Bill Sipple, who is the Executive Managing Director of HVS Capital. Bill, thanks for coming by and talking with us.
Bill Sipple: It's good to be here, thanks. CONTINUE READING →