6 June 2014
As the significance of Chinese investment in the US continues its rapid growth, news articles regularly document new details of this major trend. And in today's Los Angeles Times, Tiffany Hsu provided some interesting facts in an article entitled "Chinese tourism and investment in Southern California surges." Her article led off with the example of a 15% increase in Chinese travelers at the Sheraton Gateway LAX Hotel. We served as lawyers and business advisors to Shenzen Hazens Real Estate Group (a large Chinese construction company) with its $96 million purchase of the hotel. The article explains that the new owner has put up billboards in China promoting the 802-room hotel near the main entrance of the Los Angeles International Airport. As an example of how important such Chinese investors have become in the United States, Tiffany Hsu also noted that JMBM launched its Chinese Investment Group® in 2011 to orchestrate deals for Chinese investors in the United States, like the purchase of the Sheraton Gateway, the Crowne Plaza Los Angeles Harbor, the Regent hotel brand and other real estate, solar and business investments. Here are a few highlights on the big surge in Chinese tourism and investment in Southern California reported by the Los Angeles Times:
Tourism from China into Los Angeles roughly quadrupled over the last five years, growing from 158,000 in 2009 to 570,000 visitors last year, and is expected to almost quadruple again to 2,000,000 by 2020 according to a new report from the Los Angeles County Economic Development Corp. (LACEDC).
The LACEDC reports that Chinese investment interest in Southern California is also very strong. The travel is not just for tourism, but for Chinese people buying homes, businesses and other investments.
More Chinese students attend universities in Southern California than any other group of American universities — 10,000 pupils last year, up from 3,000 in 2009.
The number of Chinese-owned businesses in Los Angeles county doubled in the last six years.
And Southland trade with China is booming. The Los Angeles Customs District saw record trade volume last year valued at $414.5 billion. Of that, imports and exports from China made up more than half — $221.4 billion, up 4.5% from 2012.
The Los Angeles-Long Beach ports, which make up part of the district and constitute the ninth busiest port system worldwide, now attribute 60% of their activity to China.
Exports to China through Los Angeles grew by 52% in four years to $25.3 billion last year. Instead of the waste and scrap common in the past, those shipments are increasingly made up of electronics, machinery and other valuable goods destined for a fast-growing Chinese middle class.
The LACEDC report aptly summarizes the situation as follows: "The futures of Los Angeles and China are inextricably tied together."
About JMBM's Chinese Investment Group® The lawyers comprising JMBM's Global Hospitality Group® and Chinese Investment Group® assist Chinese investors with legal and business advice on their investments in the United States. They help Chinese investors identify, analyze, evaluate, validate, acquire, finance and manage hotel and real estate opportunities. This includes due diligence, purchase and sale structure and documentation, development and repositioning of U.S. real estate — particularly hotels, hotel mixed-use, multi-family and commercial real estate. For more information:
Click here for Simplified Chinese
Click here for Traditional Chinese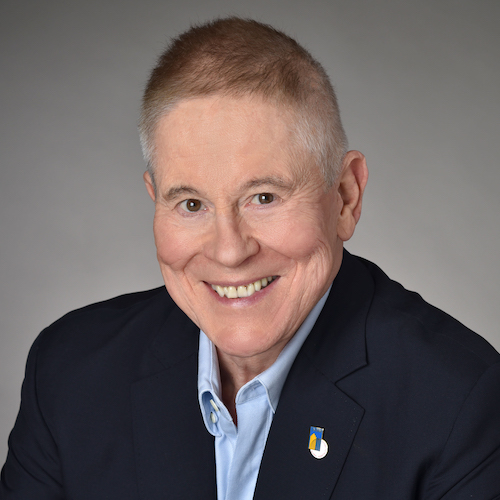 Jim Butler
is a founding partner of JMBM, and the founder and chairman of JMBM's Global Hospitality Group® and Chinese Investment Group®. He is recognized as one of the top hotel lawyers in the world and has authored or co-authored The HMA & Franchise Agreement Handbook, How to Buy a Hotel Handbook, and The Lenders Handbook. Jim has led the Global Hospitality Group® in more than $87 billion of hotel transactional experience, involving more than 3,900 hotel properties located around the globe. Jim has more than 30 years of experience representing and advising Asian investors, with a particular emphasis on Chinese investors in the last five years given the dramatic increase of outbound investments by Chinese nationals and companies into the United States.
+1-310-201-3526
or
jbutler@jmbm.com

---
This is Jim Butler, author of www.HotelLawBlog.com and hotel lawyer, signing off. We've done more than $87 billion of hotel transactions and have developed innovative solutions to unlock value from hotels. Who's your hotel lawyer?