2 June 2014
2014 NYU Hotel Investment Conference
Last night (Sunday, June 1, 2014), the NYU hotel conference kicked off with its gala grand opening party. With about 2,300 people attending this year, the energy is high and a grounded optimism prevails. The increased conference attendance generally reflects the health of the hotel industry, and these numbers do not count the hundreds of "lobby lizards" who hang out at the conference hotel for meetings without registering.
Mike Cahill of HREC, co-chairman of the Lodging Industry Investment Council ("LIIC") summed it up well at a pre-conference meeting of the hotel industry think tank. According to Cahill, the best way to describe the hotel industry right now is "The window is wide open and it is beautiful outside!"
According to Jan Freitag of STR, who made a special presentation to the LIIC members, life in the hotel industry is good or very good. "STR has been surprised by the continued growth in demand and has increased its projections of RevPAR growth for 2014 and 2015."
According to Freitag, the room supply/demand ratios are still in balance and RevPAR growth for the US is hitting 7%, until the last few weeks when it spiked to 9%. He says, "We just did not see that room demand would be that strong."
Chart after chart of STR's data blinked green lights for continued improvement in the hotel industry: occupancy growth has kicked back up, the RevPAR growth situation is very healthy, supply growth is still well under control in most markets, group business is rebounding, hotels are getting more pricing power with group business.
Is 2014 "ground hog year"?
On another positive note, Cahill observed that in the most recent LIIC survey of its members announced a few weeks ago at JMBM's Meet the Money® conference in Los Angeles (see "Lodging Industry Investment Council's Top 15 Member Quotes"), most LIIC members felt that the hotel industry is in the 5th or 6th inning of the ballgame, in terms of how much longer the good times continue.
But, interestingly, this is the same result the survey indicated in 2013, which seems to suggest a conclusion consistent with the STR data and predictions — fundamentals continue to surprise with consistent growth in all the critical measures. It also seems that the usual indicators of the cycle's end are notably absent. For example, financing is extremely cheap for existing hotels with good cash flow, but lending still has discipline and is not like the frothy days at the end of the last cycle. And
new supply growth continues to be restrained by limited financing available unless there is great sponsorship and compelling economics.
Furthermore, while transaction volume is brisk and increasing, and while many struggle to find quality deals that meet their investment hurdles, it does not seem like "dumb money" has even started to pour into the market.
Grounded optimism continues
The hotel industry's optimism appears to be well grounded on continued steady improvement in industry fundamentals that looks to be sustainable for several years. Hotel occupancy growth usually slacks off at the end of a cycle, but continues to grow at a healthy pace, and recently kicked up. Hotels are gaining pricing power and group business is finally coming back. STR is increasing its RevPAR growth projections for 2014 and 2015. Supply growth continues to be restrained.
It does indeed appear that "The window is wide open and it is beautiful outside!"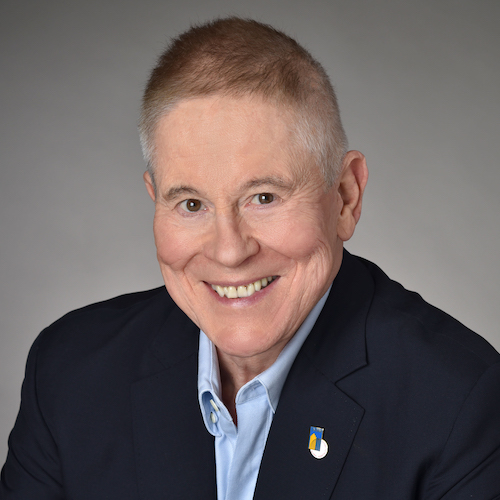 Jim Butler, author of the Hotel Law Blog, is the Chairman of JMBM's Global Hospitality Group® and Chinese Investment Group®. Jim and his team of hotel lawyers represent hotel owners, developers and investors. The group has helped their clients find business and legal solutions for more than $87 billion of hotel transactions, involving more than 3,900 properties around the globe. They are more than "just" great hotel lawyers. They are also hospitality consultants and business advisors. They are deal makers. They can help find the right operator or capital provider. They know who to call and how to reach them. Contact Jim Butler at 310-201-3526 or jbutler@jmbm.com