22 December 2008
Please see "troubled hotel loans – workouts, bankruptcies & receiverships" for the latest articles on troubled hotels.
Hotel Lawyers on bankrupt condo hotel projects. The landscape is littered with condo hotel bankruptcies, foreclosures, workouts and investment opportunities. But as lenders hasten to clean up their balance sheets, and as opportunistic investors prepare to profit from buying at condo hotel foreclose or bankruptcy sales, or buying deep discount condo hotel debt or underlying assets, they should pause one moment. Unless they ask the right questions before they "jump" into the unknown, they may find themselves in a financially disastrous situation — at any price.
From experience gathered by our Global Hospitality Group®'s team of hotel lawyers in more than 100 condo hotel and hotel condo projects in the last 5 years, here are 100+ questions to ask BEFORE foreclosing on or buying condo hotel assets.

The hotel lawyers at JMBM's Global Hospitality Group® have a rich library of free information on doing condo hotels "right" (see "Condo Hotels") as well as dealing with distressed hotel and hotel mixed-use projects. (See "Workouts, Bankruptcies & Receiverships.") These are only two of the topics available under the "HOTEL LAW TOPICS" tab at the top of the home page at www.HotelLawBlog.com.

Distressed CONDO HOTEL bankruptcies, workouts and turnarounds fill the headlines, the nightmares of lenders and the dreams of opportunistic investors. What lies at the bottom? Hidden treasure or a snare for the unwary?
100 Questions You Should Ask
When Looking for Distressed Condo Hotel Opportunities
Part 1
by
Catherine Holmes, Hotel Lawyer | Author of www.HotelLawBlog.com
Guy Maisnik, Hotel Lawyer | Author of www.HotelLawBlog.com
(Click here for Part 1 of the 100 Questions, and here for Part 2)
Condo hotels have suffered greatly in the Panic of 2008
It is no secret that the "illness" started with the toxic home mortgage mess has now infected most residential and commercial real estate and financial institutions in a global epidemic. Hotel development has been particularly hard hit in most markets. Particularly at the high end of the spectrum, many of these stalled or failing projects involved residential condominiums and other mixed uses. Condo hotels have had the triple whammy of the housing bubble hitting residential sales, the financial crisis freezing credit, and the hotel industry falling off a cliff in September 2008.
As lenders look to foreclose and investors evaluate the financial rubble of distressed hotel mixed-use developments and conversions, they find a large number of condo hotel projects that are "stuck." But the question is: What lies at the bottom of the failed condo hotels? Hidden treasure or a snare for the unwary? Here are some questions to help you tell the difference between opportunity and financially lethal traps.
Condo Hotel market magnitude
The global financial panic of 2008 has affected every segment of the real estate market, but has hit the condo hotel market particularly hard. In 2007, according to Lodging Econometrics, 17 % of all hotel rooms in development in the U.S. were part of a residential mixed-use project, many of which included condo hotels.
And at the same time, Smith Travel Research reported that:
31 states had condo hotel projects in the pipeline
70% of all project rooms were in only 5 states
81.5% of all project rooms were in 10 states
Las Vegas was at the very top of the list (with almost 30,000 units)
Florida was second (with almost 25,000 units)
California was a distant third (with only 8,500 units)
Illinois, Arizona, Colorado, Massachusetts, New Jersey, South Carolina and Colorado made a "showing" at between 2,000-3,000 units
Not surprisingly, given the housing bubble's affect on all residential real estate, recent data shows that there are a large number of unsold hotel condos on the market, and it is likely that many condo hotel units built or under construction will remain unsold for a long time. Of course, there are exceptions in unique markets with special product, but . . . they will be the exception for the near term.
Other problems specific to the condo hotel market have exacerbated the problems facing condo hotel projects. Most importantly, it is estimated by some hospitality industry experts that up to 80% of the buyers of condo hotel units were "flippers" in overheated markets such as Las Vegas and Florida. These buyers are the first to default on their obligations. Even buyers looking for a longer term ownership of condo hotel units have walked away from forfeitable deposits because of the collapse in residential real estate values and the difficulty in finding financing.
Condo hotel developers, like developers of most other hospitality projects, have also seen their own sources of construction financing disappear. Some existing lenders to condo hotel projects, notably Lehman Brothers, are out of business, and others have just stopped lending. As a result, condo hotel developers are finding it extremely difficult to find the financing necessary to complete their projects.
What perspective do you need?
Here's the real problem:
Many of the condo hotel projects that were started over the last five years will never work, either due to their location, wrong programming or other factors. An investor will need to focus on the ones that have the right fundamentals so that they can work.
When you find a project with good fundamental value, you have to understand how the condo structure works to evaluate how to fix it.
Condo hotel projects are not a homogenous product
Condo hotels are NOT homogenous. In fact, they have incredible variations. According to data from Smith Travel Research, almost 90% of condo hotels in the pipeline were independent. They were not branded!
Many of those condo hotels were conversions of economy or mid-market lodging products with no professional management. These tended to be the projects that were converted without regard to fundamental economics, product consistency, quality, or other factors critical to the financial and market success of a condo hotel. These properties were early favorites of the flippers in Southern Florida and have given condo hotels a bad name (like bad timeshare product in the 1970s or 1980s prior to Marriott entering the vacation ownership market). This product is fraught with problems and has to be examined extremely carefully. Often the legal and business models of these projects are so fatally flawed that they cannot be fixed.
Other condo hotel projects were caught in a game of musical chairs when the music stopped. They may already be branded, or were about to brand. Their structures and facilities may be fantastic, or not yet developed. Or they may be tar pools waiting to ensnare you.
So what are the questions you need to ask to tell the difference between good projects and bad ones? How do you find the gold and avoid the traps?
Asking the right questions is the key to success in finding value in failed condo hotel projects
Opportunistic investors are picking through the rubble of the real estate market crash, seeking the gold that others have left behind. Failed condo hotel projects present one of the single best buys today for opportunistic investors, whether the investor is buying assets or debt. In fact, the debt on a condo hotel project is particularly attractive as lenders and other capital providers holding debt interests in failed condo hotel projects may be more willing to sell that debt at a deeper discount because of the potential pitfalls and risks involved in ultimately owning the condo hotel project.
New investment capital can be greatly rewarded for taking such risks. However, many investors in failed condo hotel projects will be confounded by the legal and business complexities that these projects will present. The key to success will be asking the right questions and working with business advisors with deep experience in condo hotels, and having such advisors help structure the right plan.
Why are Condo Hotels Different from Other Hotel Properties?
Unlike a traditional hotel that is typically owned by a single entity, a condo hotel will have multiple owners and/or interest holders, consisting of: (1) the "front desk owner," who is often but not always the developer of the condo hotel and who may or may not own some hotel rooms in the condo hotel, (2) owners or prospective purchasers of the condo hotel units, (3) the condo hotel unit owners association that may own the common area of the hotel, and (4) owners or tenants of restaurant, spa and retail venues in the condo hotel. Therefore, in addition to evaluating all of the factors that apply to a traditional hotel, prospective investors in a condo hotel must also consider the rights and obligations of the developer, the condo hotel unit owners and prospective purchasers, the condo hotel unit owners association, the owners or tenants of the commercial venues located in the condo hotel and the operator of the hotel.
Foundational issues
Evaluating a Condo Hotel Project begins with an understanding of the fundamentals of the Project, including the following:
Why did this project fail? Is it a great project caught in the "deep freeze" of hotel and condo financing? Is it "just" a matter of residential sales failure from the housing bubble or from lack of end buyer financing? When will it recover, if ever? Is there a better or different use of the residential units as apartments, hotel rooms, bulk storage, or whatever? [Bulk storage was a tragic joke, but a solution we have seen to troubled property purchased at pennies on the dollar.]
What is the status with the brand? Does it add to or subtract from the project? What is its enthusiasm level for the project? Will it support the project financially or is it ready to walk away?
What are the fundamentals of both the hotel and condominium components of the project? Is this a great hotel project with bad condominium fundamentals? Is it a great condominium project with bad hotel fundamentals? Have you done a comprehensive situation analysis?
What does it take to "fix" the obvious problems — other than to wait enough time for the economy to change? How much is "enough" time? Do you have "enough" time"? What is the alternate exit plan? Is there a way to make the property cash flow on a current basis from price concessions or lender/borrower support . . . or other sources, like the local city or major employer, who "need" this project to succeed?
Is the Condo Hotel in operation yet? If so, how many rooms are in its rental program? What is the current occupancy rate of the hotel? How much of the revenues and profits are shared with the condo hotel unit owners? What is the rental program? How can it be restructured?
Are all of the Condo Hotel Units sold out? If not, how many are sold? Why are they not selling? How many are under binding contracts to be sold? Will the buyers under "binding contract" likely close on their contracts or walk away? If they walk away, do they forfeit some or all of their deposit?
Would it be possible to terminate or negotiate a termination of the purchase agreements with any condo unit purchasers who have not closed? If a termination of purchase agreements is possible, are the purchasers' deposit funds in escrow, or have they been used by the developer? Can those funds be attached or recovered? Will the lender or new owner be obligated to repay these purchase deposits if used by the developer to fund construction of the project?
Who owns what components of the Condo Hotel? Who is responsible for payment of operating and maintenance expenses of each component? Is the allocation of who gets what and who pays for what a sustainable and viable allocation? Is there an alternative that might be?
Are there are other components of the Condo Hotel that need to be analyzed, such as fractional units, pure residential units, office, entertainment venues? What rights and obligations apply to those components? Are they viable on their own? Are they paying their fair share? Does there need to be a reallocation?
How many condo hotel unit owners have mortgages on their units? How many of them are in default under those mortgages? How many lenders are there? Do the lenders (or does the lender) present special issues that need to be analyzed?
Can the hotel be sold, financed and otherwise transferred without approval of the condo unit owners?
Once you know the answers to these fundamental questions, you may have enough information to make a preliminary decision on whether a project is worth a second look. In that event, you will want to move on to the second set of questions, which is in part 2 of this article.
Here are a few of the recent articles on troubled hotel loans and assets for your convenience:
This is Jim Butler, author of www.HotelLawBlog.com and hotel lawyer, signing off. We've done more than $87 billion of hotel transactions and more than 100 hotel mixed-used deals in the last 5 years alone. Who's your hotel lawyer?
________________________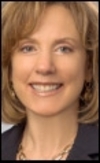 Catherine DeBono Holmes is a partner in JMBM's Corporate Department and a senior member of JMBM's Global Hospitality Group®. Cathy assists hotel clients with hotel management and franchise agreements, purchase and sale transactions, and condo hotel regime structuring. She has taken hotel owners through complex RFP processes involving all the major hotel brands. She has significant expertise in condo hotels and advises clients in the specific business and legal aspects of condo hotel regime structuring and documentation, including CC&Rs, HOA docs, unit management agreements, shared facilities agreements, rental management agreement programs and securities compliance matters (structuring, documentation and training). To access Cathy's articles on www.HotelLawBlog.com, click on the topics "Condo Hotels" or "Green Hotels." For more information, please contact Cathy Holmes at 310.201.3553 or cholmes@jmbm.com.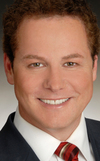 Guy Maisnik is a partner and senior member of JMBM's Global Hospitality Group®. Guy advises clients on hotel transactions, representing lenders, opportunity funds, banks, special servicers, owners, REITs and developers in hotel transactions, including senior and mezzanine financing, workout and debt restructure, co-lender, participation and securitization arrangements, joint ventures, management agreements, buying, selling and ground leasing of hotels, complex mixed used resort development, fractional and timeshare. For troubled hotels, Guy develops and executes strategies for CMBS and whole loans, and REOs. He also assists investors with recapitalization of distressed borrowers and purchases of troubled assets. Guy has recently assisted 3 major lenders in completely revising and structuring hotel lending programs and documentation, including a hotel construction lending. Guy's practice is both domestic and foreign, where he has advised on hotel matters all throughout the United States, Mexico, Canada, South America, Caribbean, Europe and Asia. He has been recognized in California Real Estate Journal's Best Real Estate Lawyers, Los Angeles magazine's Top Southern California Lawyers, as well as a Top Real Estate Lawyer in Real Estate Southern California magazine. For more information, please contact Guy Maisnik at 310.201.3588 or mgm@jmbm.com.
________________________
Our Perspective. We represent developers, owners and lenders. We have helped our clients as business and legal advisors on more than $87 billion of hotel transactions, involving more than 3,900 properties all over the world. For more information, please contact Jim Butler at jbutler@jmbm.com or 310.201.3526.
Jim Butler is one of the top hospitality attorneys in the world. GOOGLE "hotel lawyer" or "hotel mixed-use" or "condo hotel lawyer" and you will see why.
Jim devotes 100% of his practice to hospitality, representing hotel owners, developers and lenders. Jim leads JMBM's Global Hospitality Group® — a team of 50 seasoned professionals with more than $87 billion of hotel transactional experience, involving more than 3,900 properties located around the globe. In the last 5 years alone, Jim and his team have assisted clients with more than 100 hotel mixed-use projects — frequently integrated with energizing lifestyle elements.
Jim and his team are more than "just" great hotel lawyers. They are also hospitality consultants and business advisors. They are deal makers. They can help find the right operator or capital provider. They know who to call and how to reach them.
Contact him at jbutler@jmbm.com or 310.201.3526. For his views on current industry issues, visit www.HotelLawBlog.com.