22 December 2008
Please see "troubled hotel loans – workouts, bankruptcies & receiverships" for the latest articles on troubled hotels.
Hotel Lawyers on bankrupt condo hotel projects. The landscape is littered with condo hotel bankruptcies, foreclosures, workouts and investment opportunities. But as lenders hasten to clean up their balance sheets, and as opportunistic investors prepare to profit from buying at condo hotel foreclose or bankruptcy sales, or buying deep discount condo hotel debt or underlying assets, they should pause one moment. Unless they ask the right questions before they "jump" into the unknown, they may find themselves in a financially disastrous situation — at any price.
From experience gathered by our Global Hospitality Group®'s team of hotel lawyers in more than 100 condo hotel and hotel condo projects in the last 5 years, here are the balance of the 100+ questions to ask BEFORE foreclosing on or buying condo hotel assets.

The hotel lawyers at JMBM's Global Hospitality Group® have a rich library of free information on doing condo hotels "right" (see "Condo Hotels") as well as dealing with distressed hotel and hotel mixed-use projects. (See "Workouts, Bankruptcies & Receiverships.") These are only two of the topics available under the "HOTEL LAW TOPICS" tab at the top of the home page at www.HotelLawBlog.com.

Distressed CONDO HOTEL bankruptcies, workouts and turnarounds fill the headlines, the nightmares of lenders and the dreams of opportunistic investors. What lies at the bottom? Hidden treasure or a snare for the unwary?
100 Questions You Should Ask
When Looking for Distressed Condo Hotel Opportunities
Part 2
by
Catherine Holmes, Hotel Lawyer | Author of www.HotelLawBlog.com
Guy Maisnik, Hotel Lawyer | Author of www.HotelLawBlog.com
(Click here for Part 1 of the 100 Questions, and here for Part 2)
Construction and Sales Status
Options available to an investor vary greatly depending upon whether the project construction is complete or not, therefore the prospective investor needs to ask:
What percentage of the project construction is complete? What remains to be done? How much will it cost to complete construction? What are the potential successor liabilities for the failure to complete construction? Do the existing condo unit owners have remedies that have priority?
How long will it take to complete construction? Are there purchase contracts for condo hotel units that will expire before the units can be completed?
Is the project phased in such a way that the investor could complete part, but not the entire project now, and possibly complete the rest later? What amenities need to be completed in order to meet the obligations to the condo hotel unit buyers under the disclosure documents they received?
Does the lender or investor intend to continue selling condo hotel units? What approvals are necessary from state regulators under state condominium registration laws where the project is being sold? Is there a temporary exemption for lenders who foreclose on a project in the applicable state? What states are involved? Where (what states) is the project is being sold? What registrations are in effect? What further action needs to be taken to retain these registrations in effect? What steps need to be taken to "cure" any defects? Can they be cured? What is the cost?
Condo Hotel Owners Association Issues
The owners association has an important role in most condo hotels. In many cases, the association owns all of the common elements of the condo hotel, and condo hotel unit owners pay monthly assessments to the association to operate and maintain the common elements. Therefore, an investor in a condo hotel needs to ask:
Who manages the association? Is it a professional management company, or is it an elected board? If a management company, what are the terms of the contract with that company? Is that company doing a good job? Are there any issues about being able to retain the management company's services, or to terminate them? What is the cost of termination or replacement?
Is the association's budget sufficient to pay for the operation and maintenance of the common elements of the condo hotel? Does the budget need to be increased to cover a shortfall in operating or maintenance expenses, or can the budget be reduced, at least temporarily?
Have all condo hotel unit owners paid their assessments? If not, has the association taken actions necessary to foreclose on the units? Are failures to pay the result of owner grievances about project facilities that can be taken care of for a reasonable price, or do they reflect a broad-based economic depression in the region?
For condo hotel units that have been taken over or are being foreclosed on by the lenders to the condo hotel unit owners, is the lender or subsequent purchaser required to pay any assessments owed by the defaulting unit owners? If not, how much of a shortfall in assessments will have to be covered by the remaining condo hotel unit owners? How do the defaults and assessments affect the viability of the project or liability of the foreclosing lender?
What impact would there be on the condo hotel from multiple foreclosures of units – signs, advertisements, publicity? How would this impact the ability to operate the condo hotel? What affect on the ambiance and desirability of the core hotel?
Does the developer have a subsidy agreement with the association, where the developer has agreed to pay for expenses of operation until a specified number of units have been sold? Has the developer paid all amounts required under the agreement? If not, would the investor be liable for these amounts? How critical are these amounts to viability of hotel facilities such as pool, spa, gym, entertainment facilities, parking or upkeep of general appearance?
What approval rights does the association have in the restructuring of the condo hotel program and the condo hotel project?
What Liabilities and Potential Claims?
What is the status of "successor liability" of lenders and investors to Condo hotel unit owners? This may be a deal killer. It is critically important that a lender or investor ask:
What claims might condo hotel unit owners bring against the developer that could tag onto the lender or investor on theories of successor liability — the liability that automatically attaches to someone who steps into another's shoes? How about construction defect claims that may run for 10 years or more in states like California or Florida? Securities law violation claims that would allow unit owners to rescind and receive a return of their full purchase price of units? Misrepresentation claims, such as for claims that the developer "low-balled" budget estimates, and the actual budgets to operate the project are much higher than represented to unit purchasers? Is there a way for the investor to avoid successor liability for these claims, such as through a foreclosure or bankruptcy proceeding? What are some of the techniques experienced condo hotel lawyers have employed to mitigate successor liability?
Are there condo hotel unit owners who are part of a rental program? What are the terms of the rental program agreement? What is the revenue split between the unit owners and the owner or manager of the condo hotel? Can the program be modified to meet commercially viable standards? How?
Are there many condo hotel unit owners who are renting out units outside of the rental program? If so, why? Who are they using and why? Are these outside rentals impacting the operation, economic viability or consistency of the condo hotel? Can changes be made in the rental program so that more unit owners will want to participate?
Are the condo hotel unit owners generally satisfied with their units and the condo hotel as a whole? Are they satisfied with the management of the rental program, and the amount of revenues they are receiving from it? Can anything be done to improve the unit owners' overall experience?
Perhaps more importantly, do the circumstances surrounding the failed condo hotel project present an opportunity of repurchasing condo hotel units at a deep discount? If greater control of the project is required to accomplish the investor's plans, how can unit owners be incentivized to sell their units to the investor?
Condo Hotel Franchise/Management Issues
If the developer of the condo hotel has a hotel franchise agreement or hotel management agreement, the investor has to evaluate the rights and obligations under those agreements, and how best to handle the relationship with the franchisor or manager. Therefore, the investor should ask:
Is the hotel brand provided by the franchisor or manager adding significant value to the condo hotel? If not, or if the value is outweighed by the expense of the management and other fees charged by the franchisor or manager, can the franchise or management agreement be terminated? How much additional value could be added to the condo hotel just by terminating the franchise or management agreement? (In our experience, the additional value can be 25% or more.).
Can the terms of the franchise or management agreement be renegotiated? Some condo hotel franchise or management agreements were extremely one-sided in favor of the franchisor or manager, primarily because the developer needed the hotel brand to get financing, but the developer did not care what happened after the project was built, because the developer did not intend to remain an owner of the project. Is the franchisor or manager may be willing to renegotiate the terms of their agreement in order to retain their position in the condo hotel, or may even want out of a bad condo hotel structure?
Would the failed condo hotel project emerge in a more valuable position if it were taken through a bankruptcy?
Zoning and Entitlements Issues
If the investor is thinking about changing the characteristics of the condo hotel, such as by making some of the units residential, that can raise zoning issues. So, the investor needs to ask:
Does local zoning limit the condo hotel unit owners' personal use of their units to a certain number of days per year? If so, the investor would likely need to get local government approval to remove the restriction?
What is the regulatory scheme of the condo project, and what other governmental approvals are needed to restructure the condo project?
Insurance Issues
Most condo hotel documents require each individual condo hotel unit owner to insure their own unit, but the association provides insurance for the common areas of the project. If the project is operating as a hotel, the developer should also have general liability insurance covering all hotel operations related liabilities, in addition to property and casualty insurance for the project. The investor therefore needs to ask:
Is the condo hotel adequately insured for casualty losses and liability claims, both as to common areas and individual units? Who is the right condo hotel insurance advisor to review existing policies and do they run in favor of the new investor to the condo hotel project?
Is there any insurance in place that can help protect the developer and investor from potential construction defect claims?
CONCLUSION:
These are some of the important questions that an investor in a failed condo project must ask. The investor will need to have a condo hotel team with a deep understanding and significant experience in structuring, marketing and operating condo hotel projects to help evaluate these issues. JMBM's Global Hospitality Group can provide the experience necessary for investors to pick up the pieces of failed condo hotels and find the hidden value that will turn these properties from rubble to riches.
Here are a few of the recent articles on troubled hotel loans and assets for your convenience:
This is Jim Butler, author of www.HotelLawBlog.com and hotel lawyer, signing off. We've done more than $87 billion of hotel transactions and more than 100 hotel mixed-used deals in the last 5 years alone. Who's your hotel lawyer?
________________________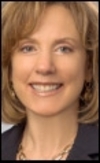 Catherine DeBono Holmes is a partner in JMBM's Corporate Department and a senior member of JMBM's Global Hospitality Group®. Cathy assists hotel clients with hotel management and franchise agreements, purchase and sale transactions, and condo hotel regime structuring. She has taken hotel owners through complex RFP processes involving all the major hotel brands. She has significant expertise in condo hotels and advises clients in the specific business and legal aspects of condo hotel regime structuring and documentation, including CC&Rs, HOA docs, unit management agreements, shared facilities agreements, rental management agreement programs and securities compliance matters (structuring, documentation and training). To access Cathy's articles on www.HotelLawBlog.com, click on the topics "Condo Hotels" or "Green Hotels." For more information, please contact Cathy Holmes at 310.201.3553 or cholmes@jmbm.com.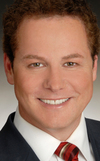 Guy Maisnik is a partner and senior member of JMBM's Global Hospitality Group®. Guy advises clients on hotel transactions, representing lenders, opportunity funds, banks, special servicers, owners, REITs and developers in hotel transactions, including senior and mezzanine financing, workout and debt restructure, co-lender, participation and securitization arrangements, joint ventures, management agreements, buying, selling and ground leasing of hotels, complex mixed used resort development, fractional and timeshare. For troubled hotels, Guy develops and executes strategies for CMBS and whole loans, and REOs. He also assists investors with recapitalization of distressed borrowers and purchases of troubled assets. Guy has recently assisted 3 major lenders in completely revising and structuring hotel lending programs and documentation, including a hotel construction lending. Guy's practice is both domestic and foreign, where he has advised on hotel matters all throughout the United States, Mexico, Canada, South America, Caribbean, Europe and Asia. He has been recognized in California Real Estate Journal's Best Real Estate Lawyers, Los Angeles magazine's Top Southern California Lawyers, as well as a Top Real Estate Lawyer in Real Estate Southern California magazine. For more information, please contact Guy Maisnik at 310.201.3588 or mgm@jmbm.com.
________________________
Our Perspective. We represent developers, owners and lenders. We have helped our clients as business and legal advisors on more than $87 billion of hotel transactions, involving more than 3,900 properties all over the world. For more information, please contact Jim Butler at jbutler@jmbm.com or 310.201.3526.
Jim Butler is one of the top hospitality attorneys in the world. GOOGLE "hotel lawyer" or "hotel mixed-use" or "condo hotel lawyer" and you will see why.
Jim devotes 100% of his practice to hospitality, representing hotel owners, developers and lenders. Jim leads JMBM's Global Hospitality Group® — a team of 50 seasoned professionals with more than $87 billion of hotel transactional experience, involving more than 3,900 properties located around the globe. In the last 5 years alone, Jim and his team have assisted clients with more than 100 hotel mixed-use projects — frequently integrated with energizing lifestyle elements.
Jim and his team are more than "just" great hotel lawyers. They are also hospitality consultants and business advisors. They are deal makers. They can help find the right operator or capital provider. They know who to call and how to reach them.
Contact him at jbutler@jmbm.com or 310.201.3526. For his views on current industry issues, visit www.HotelLawBlog.com.