31 October 2012
New Expedia Traveler Preference Program: What owners should know about the potential negative impact to their bottom line
It is so true that the devil is in the details. Take for example, the new "Expedia Traveler Preference Program." It seems straightforward on the surface. The new program from Expedia lets guests pay the hotel directly at checkout, rather than to Expedia at the time of booking. This is a positive option for US hotels that would like to attract more European guests through Expedia as these guests prefer to pay the hotel at checkout rather than at the time of booking–six months before their vacation.
A negative impact of up to $2.1 billion in hotel values
Seems like a simple enough change, approved … roll it out …. But wait! What are the financial implications for hotel owners of this rather straightforward guest oriented program? Expedia handles 5% of all US hotel Rooms Revenue, so maybe we should look a little closer. Peeling back a few layers of this seemingly benign change in process could have a negative impact on US hotel ownership to the tune of $2.1 billion in real estate value unless concessions by Expedia, brands and managers occur!
Hotel owners get stuck with the increased costs
The issue is not that Expedia is allowing guests to pay the hotel directly; rather the controversy revolves around the fact that the new model increases the cost to a hotel to acquire the same business and that the entire burden of this added cost falls on ownership, while Expedia and the hotel brands and management companies (the two constituents that negotiated the agreement) benefit from the change.

Are branded operators breaching fiduciary duties?
We believe that notwithstanding disclaimers to the contrary, virtually every hotel management agreement creates a fiduciary duty of the operator to the owner. The role of the branded operators in structuring the terms of the Expedia deal may be highly suspect.
In the Expedia situation, there were alternative structures and it would seem that the branded operators negotiated the one where the owner will pay more and earn less . . . while the branded operators benefit from these changes in the form of additional fees. Did the brands and managers (who negotiated the agreement) act in the best interest of the owners if they will be making more money at the cost of owners? We can expect to hear more about this in the future. Technology has brought us to a crossroads of the owner and management company relationship.
Detailed analysis in a new White Paper
We know. You need the details. Well, the time is perfect then. A white paper authored by Michelle Russo and Ryan McCarthy of hotelAVE, an extremely proactive hotel asset management firm headquartered in Providence, Rhode Island, walks through these changes and the financial impact in detail. Click here to read this helpful analysis: "U.S. Hotel Owners could lose $2.1 billion in hotel value with new Expedia Traveler Preference Program".
Additionally, to calculate a hotel's individual economic impact, we recommend contacting www.hamagroup.org to request its Merchant-to-Retail Cost Calculator Model.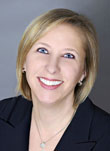 Michelle Russo, CHAM, MAI, CHA, is founder and President of Hotel Asset Value Enhancement, one of the nation's largest hotel real estate advisory firms specializing in asset management, receivership and consulting services for the hospitality industry founded in 2003. hotelAVE is the "go to" advisor for an extensive list of institutional lenders, banks, special servicers and owners. Ms. Russo is an active receiver and has worked on hundreds of hotel assets across the country. She previously managed a $500 million portfolio for John Hancock Mutual Life Insurance where she improved the profitability of the portfolio and achieved 20% cash-on-cash ROIs.
Prior to her asset management experience, Ms. Russo spent ten years conducting real estate appraisals and feasibility studies for hotels throughout the United States and garnered capital markets experience while on Wall Street at Deutsche Banc Alex.Brown where she appeared as an industry expert on CNN and CNBC and authored the widely-followed Top 15 Urban Market Report. Ms. Russo served as President of the Hospitality Asset Managers Association (HAMA) for 2 terms and as a board member for 5 years. Ms. Russo is a graduate of Cornell University's School of Hotel Administration where she is a frequent guest lecturer.
Contact Michelle Russo at (401) 865-6900 or mrusso@hotelave.com.

Ryan McCarthy, Director, has more than ten years of hospitality industry experience including operations, branding, asset management, and real estate investment sales. At hotelAVE, he is actively involved in the asset management of multiple assets and is responsible for monitoring portfolio performance to budget and identifying value enhancement opportunities through market research. He also participates in underwriting and due diligence for client acquisitions.
Prior to joining hotelAVE, Mr. McCarthy worked with the Santa Monica Hotel Group where he managed monthly financial analysis and ongoing review of a portfolio of five upper upscale and luxury hotel properties. He previously worked with Jones Lang LaSalle Hotels out of their Miami and Los Angeles offices where he managed the marketing, valuation, and due diligence of over $500M of hotel asset transactions and advised clients on strategic decision making for numerous asset types including ground-up construction, turn-key properties, condo hotels, timeshares, and major renovations. Mr. McCarthy graduated from Cornell University's School of Hotel Administration with a concentration in Real Estate Finance. Contact Ryan McCarthy at 949-749-1109 or rmccarthy@hotelave.com.
This is Jim Butler, author of www.HotelLawBlog.com and hotel lawyer, signing off. We've done more than $87 billion of hotel transactions and have developed innovative solutions to unlock value from hotels. Who's your hotel lawyer?
_____________
Our Perspective. We represent hotel lenders, owners and investors. We have helped our clients find business and legal solutions for more than $87 billion of hotel transactions, involving more than 3,900 properties all over the world. For more information, please contact Jim Butler at jbutler@jmbm.com or +1 (310) 201-3526.
Jim Butler is a founding partner of JMBM, and Chairman of its Global Hospitality Group® and Chinese Investment Group®. Jim is one of the top hospitality attorneys in the world. GOOGLE "hotel lawyer" and you will see why.
Jim and his team are more than "just" great hotel lawyers. They are also hospitality consultants and business advisors. They are deal makers. They can help find the right operator or capital provider. They know who to call and how to reach them.