23 June 2010
Keywords:
Hotel Operating Agreement, HOA, Hotel Management Agreement, HMA, Hotel Management Contract, Management Contract. Hotel Operator, Hotel Manager, Hotel Owner. RFP for Hotel Manager. RFP for Hotel Operator, How to get a great hotel operator.
Terminology
Contracts between hotel owners and managers (or operators) controlling the management of a hotel go by various names. They are called hotel management agreements, HMAs, hotel management contracts or hotel operating agreements. For convenient reference, this article will generally use the term "Hotel Management Agreement" or "HMA." However all these terms can be used interchangeably and mean the same thing, just as with hotel operator or hotel manager.
Whatever they are called, Hotel Management Agreements allocate risk between the hotel manager and the hotel owner. They are critical in determining the profitability and value of a hotel.
Hotel Lawyer with more on HMA performance standards — the typical Operator clause. This article is one of a series of articles focusing on Hotel Management Agreements or HMAs as they are often called. If you have missed some of the extensive ground covered here before, stop by www.HotelLawBlog.com, particularly at Hotel Management Agreements.
In the last article, we talked about Hotel Management Agreement performance standards and why they matter. Today, we will analyze a typical Operator form of performance standard, and later we will look at a model better suited to an Owner's interests.

The complete series of hotel management agreement articles on performance standards is as follows:
Hotel management agreement performance standards and why they matter

Hotel Management Agreement performance standards — The Operator's take

Hotel Management Agreement performance standards — The Owner's Return test
Hotel Management Agreement performance standards
Analyzing a typical operator provision
by
Jim Butler and Robert E. Braun | Hotel Lawyers
The Hotel Management Agreement or HMA is one of the most important factors in the financial success or failure of a hotel, and the value of an owner's or lender's interests in the property.
With experience gained in negotiating, re-negotiating, litigating, arbitrating and advising on more than 1,000 hotel management agreements and more than $87 billion of hotel transactions, the members of JMBM's Global Hospitality Group® wanted to share some lessons learned.
If you would like to review why getting a great operator and a fair HMA are so critical to the success of your hotel, or if you missed any of the earlier series on this subject, please go to www.HotelLawBlog.com, look under the TOPIC tab at the top of the home page, and then select "Hotel Management Agreements" to see some great information.
What does a typical Operator performance clause look like?
Operators may propose an HMA without any performance standard. That would be in their interest, because a performance standard can only be used to their disadvantage – to reduce their income, subordinate their fees, or possibly terminate the management contract. And of course, the right to terminate is the right to re-negotiate the agreement as well. So failure of a performance standard does not mean you have to terminate the Operator, but it might be used as the basis to re-negotiate the allocation of financial and other risks.
The typical performance standard clause proposed by a branded hotel operator often looks something like this:
In addition to the other rights of termination in this Agreement, the Owner shall have the right to terminate this Agreement if, for any two consecutive Fiscal Years beginning after the completion of the third (3rd) Full Fiscal Year, both (a) the Annualized RevPAR for the Hotel for such Fiscal Year is less than 80% of the average Annualized RevPAR for the Competitive Set for such Fiscal Year (the "RevPAR Test"), and (b) the Gross Operating Profit of the Hotel is less than 80% of the Gross Operating Profit of the Hotel as set forth in the Annual Budget for such Fiscal Year (the "GOP Test") (the RevPAR Test and the GOP Test are collectively referred to as the "Performance Standard").
This provision is fairly short, but it contains a number of moving parts, and we need to discuss some of the key components.
What is RevPAR?
RevPAR is acronym for "Revenue Per Available Room." RevPAR is calculated by dividing the gross revenues for a hotel for a period of time by the total number of available room nights over the same period. The resulting number will tell you how much money you are generating from each room in your hotel for a particular period. It is a way of combining the results of two other key factors -average daily rate or ADR and Occupancy. The ADR is included in the revenue component of RevPAR, and the occupancy is encompassed in the available room night component.
What is the Competitive Set?
The competitive set is a group of hotels that are similar to your hotel. For example, a 100 room select-service hotel might be compared to a nearby Courtyard by Marriott, but not the local Ritz-Carlton which would be excluded. Picking the competitive set is a critical issue and something of an art. The data for the competitive set is provided by independent data sources, like Smith Travel Research, and usually require a minimum of five different hotels in the set (in addition to your hotel) to ensure confidentiality and anonymity of hotel data participants.
What is the Budget test?
The budget test requires that the Hotel achieves a minimum percentage (often less than 100%) of the profit that the operator anticipated in its budget for a particular year. This standard raises a very important issue for owners, since operators prepare the budgets for the hotel and therefore have the ability to propose a budget that is easier to achieve. While owners typically have budget approval rights (or at least they should!), operators are in a much better position to forecast the potential profitability of the hotel. Even more importantly, the operator, by virtue of its management of the hotel, is in a position to manipulate the operations of the hotel to achieve the necessary level of performance. For example, an operator might choose to push certain expenses into a following year to meet the operating test or accelerate certain income.
Why is it measured over two consecutive years?
Operators prefer to structure a performance test so that the operator is only in breach if it fails to meet the budget in two consecutive years. This helps protect operators, since the operator isn't in danger of being terminated if it suffers one bad year out of a series of good years. However, it also emphasizes one of the concerns that an owner should have about the budget test – since it takes two years of failure to trigger the owner's right to terminate, the operator can, in the second year of a down cycle, revise its projections to make it less likely that they will fail, and also make it easier to maneuver the financial performance of the property and avoid termination. It also means that a hotel could perform poorly for several years, which reduces the value of the hotel and the ability to finance it.
Is this two tests, or one?
The performance test usually proposed by an operator is designed so that the operator has to fail each of the tests in both years of the test period to be subject to termination – in other words, the operator might not achieve the necessary profits, but if it operates on par with its competitors, that year doesn't count as having failed the test. An operator wants this because it doesn't want to be penalized if the hotel doesn't make its predicted profits, but operates at least as well as its competitors; conversely, a hotel operator would not want to be subject to termination if it achieves anticipated profitability, even if other hotels in the area operate more profitably.
"Cures" and other parts of the performance test
There are often additional components or matters that relate to the Operator's performance test. For example, an operator performance provision will often provide that the Operator can avoid termination if it "cures" the performance failure by paying the owner the difference between the actual profits and budgeted profits for the year. Should the Operator have any cures if the performance standard is to be meaningful? If so, how many? Must the cure be made on the first year of performance test failure? If not, does the two consecutive year test completely reset or just need one more failing year? What is the right measure of a "cure" payment? Does the missed profit really cover all the damage? Certainly not!
Well, the "cure provision" of a performance test are extremely prolix and cannot be treated here except to alert you to its importa
nce.
Additionally, don't forget that the Operator will typically be excused from the performance tests for any period of time that involves an event that qualifies as a "force majeure." There are typically also "passes" from the test or "lockouts" from exercising any rights under it for an initial stabilization or lockout period that may run from 12 months to 7 years, or longer, or during periods when the property is being upgraded.
And any breach of the HMA by Owner claimed by the Operator – such as failure to fund a big capital improvement program – may also excuse the Operator from being held accountable under a performance test.
What should I consider when negotiating the performance standard?
EVERY LITTLE THING MATTERS. The test looks simple, but every part of it is meaningful. For example, constructing the competitive set alone raises many issues:
Are there really 5 hotels in your market that compete directly with your hotel? Many times it is difficult to find those hotels, and you have to consider adding hotels that are in different classes or different locations.
What is the right percentage for the test? If the average RevPAR for the hotels in the competitive set is lower than your hotel, a target RevPAR of 90% of your hotel's projected RevPAR may be too low, making the test less than meaningful. A new hotel should significantly outperform an older set of hotels. Maybe your hotel should be at 120% of the competitive set.
What happens when new hotels come into the market area, or existing hotels in the competitive set close, or when hotels are rebranded? Should that change the RevPAR test?
These are only a few of the most obvious issues, and taken in the light of a complex hotel management agreement, a hotel owner needs expert assistance to ensure not only that the performance test itself is meaningful, but also that it works seamlessly with the remainder of the agreement and all of the parties' goals.
Hotel Management Agreement Resources
If you found this article helpful, you may also find of interest other articles about Hotel Management Agreements and related brand topics on HotelLawBlog.com at Hotel Management Agreements.
________________________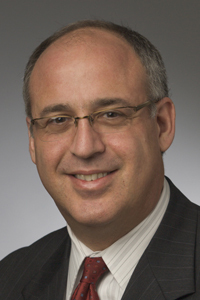 Robert Braun is a senior member of the Global Hospitality Group® at JMBM.
Mr. Braun advises hospitality clients with respect to management agreements, franchise agreements and spa agreements. He also advises on business formation, financing, mergers and acquisitions, venture capital financing and joint ventures, telecommunications, software, Internet, e-commerce, data processing and outsourcing agreements for the hospitality industry. Contact him at 310.785.5331 or rbraun@jmbm.com.
________________________
This is Jim Butler, author of www.HotelLawBlog.com and hotel lawyer, signing off. We've done more than $87 billion of hotel transactions and have developed innovative solutions to unlock value from troubled hotel transactions. Who's your hotel lawyer?
________________________
Our Perspective. We represent hotel lenders, owners and investors. We have helped our clients find business and legal solutions for more than $87 billion of hotel transactions, involving more than 3,900 properties all over the world. For more information, please contact Jim Butler at jbutler@jmbm.com or 310.201.3526.
Jim Butler is a founding partner of JMBM and Chairman of its Global Hospitality Group®. Jim is one of the top hospitality attorneys in the world. GOOGLE "hotel lawyer" and you will see why.
JMBM's troubled asset team has handled more than 1,000 receiverships and many complex insolvency issues. But Jim and his team are more than "just" great hotel lawyers. They are also hospitality consultants and business advisors. For example, they have developed some unique proprietary approaches to unlock value in underwater hotels that can benefit lenders, borrowers and investors. (GOOGLE "JMBM SAVE program".)
Whether it is a troubled investment or new transaction, JMBM's Global Hospitality Group® creates legal and business solutions for hotel owners and lenders. They are deal makers. They can help find the right operator or capital provider. They know who to call and how to reach them.