21 June 2010
Keywords:
Hotel Operating Agreement, HOA, Hotel Management Agreement, HMA, Hotel Management Contract, Management Contract. Hotel Operator, Hotel Manager, Hotel Owner. RFP for Hotel Manager. RFP for Hotel Operator, How to get a great hotel operator.
Terminology
Contracts between hotel owners and managers (or operators) controlling the management of a hotel go by various names. They are called hotel management agreements, HMAs, hotel management contracts or hotel operating agreements. For convenient reference, this article will generally use the term "Hotel Management Agreement" or "HMA." However all these terms can be used interchangeably and mean the same thing, just as with hotel operator or hotel manager.
Whatever they are called, Hotel Management Agreements allocate risk between the hotel manager and the hotel owner. They are critical in determining the profitability and value of a hotel.
Hotel Lawyer with some practical tips on hotel management contract performance standards. Interest has recently spiked in getting new hotel management agreements (HMAs) or re-negotiating existing ones. It seems that some investors buying distressed properties are looking to rebrand and get new hotel operators. Some lenders are too as they take over troubled assets.
That makes this seem like a good time to remind everyone about the wealth of information on this subject at www.HotelLawBlog.com, particularly at Hotel Management Agreements.

Hotel management agreement performance standards and
why they matter
By
Jim Butler and Robert E. Braun
Hotel Lawyers
Successfully matching an operator and hotel can be one of the most important factors determining your hotel's optimal value, gaining access to financing and achieving operational success. However, many hotel owners and developers do not realize the importance of the Hotel Management Agreement, or HMA, is in that process. That's why the Hospitality Attorneys at JMBM in the Global Hospitality Group®, who focus on representing hotel owners, developers and lenders, decided to share some important lessons we have learned in working on more than 1,000 Hotel Management Agreements over the past twenty years.
If you have a new Hotel Management Agreement in your future, or have issues with an existing HMA, look under the TOPIC tab at www.HotelLawBlog.com and select "Hotel Management Agreements" to see some great information. You might also check out the resources listed at the end of this article.
Hotel Management Agreements affect value.
It is widely recognized that the business and legal terms of the hotel management agreement — wholly apart from the operator's abilities — can add or subtract 25% of the nominal value of the hotel, or more. Take a hotel nominally worth $100 million. By this industry rule of thumb, the hotel's value could easily swing $50 million (from $75 million to $125 million) depending on the operator and the management contract terms. We have seen it make even bigger differences. Setting meaningful performance parameters is key to achieving this value.
HMA Performance Standards: Why do they matter so much?
Performance standards matter because hotel owners and hotel operators do not always share the same goals. Most hotel owners want their hotels to be profitable, or at least run with a focus on optimizing long-term value. Others may want their hotels to operate at a specified level of luxury in order to provide the right "amenity" essential to other components in a hotel mixed-use project, or adjoining property. But even where luxury is important, there is always a desire to accomplish luxury in a prudent and business like way.
Generally, hotel operators, and brand operators in particular, want to increase the number of hotels under management ("their distribution system"), burnish or enhance the brand and its public recognition, bring hotels to a minimum level of standardization, and increase profits by laying off more corporate expenses to individual hotel owners, and extending their brands to other product (like time share, or residential product).
If individual hotels are not profitable, or are not operated at the desired level of service, the operator's other goals are not necessarily affected. In addition, hotel operators typically receive a big portion of their compensation as a percentage of gross revenues "off the top" before operating expenses, debt service or owner's return. Their reservation and marketing systems, and other centralized services are also typically supported "off the top" by payments from the hotel in reimbursements or as percentages of gross revenues, so these factors incentivize growth of the system (with attendant recruiting, training and staffing challenges and costs) and increasing gross revenues whether or not there is any profit falling to the bottom line.
The difference between the owner's goals and the operator's goals doesn't reflect a "right or wrong" situation, or a value judgment; it does mean, though, that owners and operators need to work together to ensure that their needs and goals are adequately represented, and that the management agreement reflects a reasonable compromise.
One of the popular misconceptions of performance standards is that the purpose of the standard is to give an owner a "free" right to terminate an HMA without being required to pay a termination fee. That is not the purpose of a performance standard (although it can be the result, if the operator ignores its obligations). Owners only terminate management agreements as a last resort, because of the difficulty in finding good managers and the cost of changing managers or rebranding a property, among other things. Instead, a performance standard, if negotiated carefully, establishes a meaningful measure of the operator's performance and aligns the interests of owners and operators.
But the power to terminate a hotel management agreement, does offer an owner what may prove to be a necessary tool to gain the attention of the operator and some meaningful compliance, or readjust the terms of the HMA. In this way, the performance provisions can help assure that the HMA remains in place, because the owner and operator know what to expect from each other and will have incentives to understand their respective obligations to one another and to avoid problems in the future.
What does an Operator want?
Put simply, the hotel operator does not want to be penalized for events and causes that are beyond its control. For this reason, a hotel operator will not want to be responsible for the profitability of the hotel, or where economic conditions reduce the hotel's revenues or profits, or labor disturbances interfere with operations, or when the property is subject to unanticipated events, like the cancellation of a large convention. Because of this, most operators will see the ideal performance standard as one with as few "teeth" in it as possible. Remember — the profitability of the operator depends on it having as many long-term HMAs in place as possible. The longer the deal, the more the operator will receive in the form of management fees, licensing fees, and the like. Therefore, it is in their interest to draft performance standards in such a way that it will be very difficult to ever terminate the HMA for failure of performance.
What does the Owner want?
Owners are interested in many things. It may be prestige, amenity value for other parts of a project or related properties, and efficient and well-run place for tourists or business people to stay. These are typically all the things that hotel development guys (the "salesmen" for the brand) promise over rounds of golf, and nice dinners when courting the owner for the management contract. But if these perceived promises are not engraved into the terms of the hotel management agreement — including the performance standards, they will be difficult to enforce later on. So if prudent and efficient operations, building long term value, and profitability are important to enable the owner to pay lenders, investors and themselves, they better be properly reflected in the documentation.
These concerns lead the owner to seek performance standards which provide incentive for the operator to operate the hotel at the required level of standards, to maximize profits in accordance with the performance thresholds, and to impose those tests consistently, whether or not the operator can control the results.
3 Guideposts for negotiating HMA performance standards?
Here are three suggestions to follow in negotiating effective performance standards.
Know Thyself. Recognize how important the HMA will be to the value of the hotel and treat it accordingly. Carefully define all of the important measures of "success" for your project whether it be through profit margins, minimum revenue thresholds, or achieving specified levels of service or recognition (such as Mobil star or AAA diamond ratings). Unless you can explain your needs, you won't achieve your goals.
Be realistic. Understand your strengths and be aware of the operator's needs. Seeking unrealistic goals is likely to prevent you from gaining the agreement you want, and won't make your objectives any easier to achieve.
Get Help. You need to understand yo
ur alternatives and different ways you can achieve your needs. You need to know what operators have agreed to in the past and what they might agree to now, and for that, you need a legal and advisory team that negotiates management agreements every day, and has experience with all the brands and boutiques, both as to market terms at given time, as well as alternate solutions to solve both parties' needs or find reasonable compromises.
The Hospitality Attorneys at JMBM in the Global Hospitality Group® — who focus on representing hotel owners, developers and lenders — know how to protect your interests and we can help you increase the value of your hotel.
Hotel Management Agreement Resources
If you found this article helpful, you may also find of interest other articles on Hotel Management Agreements and related brand topics at Hotel Management Agreements.
________________________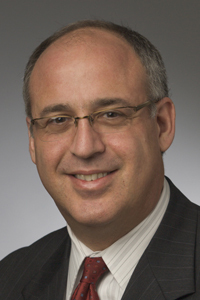 Robert Braun is a senior member of the Global Hospitality Group® at JMBM.
Mr. Braun advises hospitality clients with respect to management agreements, franchise agreements and spa agreements. He also advises on business formation, financing, mergers and acquisitions, venture capital financing and joint ventures, telecommunications, software, Internet, e-commerce, data processing and outsourcing agreements for the hospitality industry. Contact him at 310.785.5331 or rbraun@jmbm.com.
________________________
This is Jim Butler, author of www.HotelLawBlog.com and hotel lawyer, signing off. We've done more than $87 billion of hotel transactions and have developed innovative solutions to unlock value from troubled hotel transactions. Who's your hotel lawyer?
________________________
Our Perspective. We represent hotel lenders, owners and investors. We have helped our clients find business and legal solutions for more than $87 billion of hotel transactions, involving more than 3,900 properties all over the world. For more information, please contact Jim Butler at jbutler@jmbm.com or 310.201.3526.
Jim Butler is a founding partner of JMBM and Chairman of its Global Hospitality Group®. Jim is one of the top hospitality attorneys in the world. GOOGLE "hotel lawyer" and you will see why.
JMBM's troubled asset team has handled more than 1,000 receiverships and many complex insolvency issues. But Jim and his team are more than "just" great hotel lawyers. They are also hospitality consultants and business advisors. For example, they have developed some unique proprietary approaches to unlock value in underwater hotels that can benefit lenders, borrowers and investors. (GOOGLE "JMBM SAVE program".)
Whether it is a troubled investment or new transaction, JMBM's Global Hospitality Group® creates legal and business solutions for hotel owners and lenders. They are deal makers. They can help find the right operator or capital provider. They know who to call and how to reach them.