4 May 2023
See how JMBM's Global Hospitality Group® can help you.
The 30th edition of Meet the Money® 2023 national hotel finance and investment conference was held May 1 – 3, 2023 at the Hyatt Regency LAX. Some very insightful and informative presentations were made at the conference about the national economy, the national and California hotel markets, the latest version of the ISHC's CapEx study, the Lodging Industry Investment Council's Top 10, and three different views of the lodging industry's performance and prospects.
To download these free presentations, please go to www.hotellawyer.com, click on the RESOURCE tab of the website, and then scroll down and select "Hotel Industry Publications."
Or you can just click here to get the following presentations from the Meet the Money® conference:
City National Rochdale Special Presentation. Paul Single, Senior Economist and Managing Director of City National Rochdale, gives an overview of CNR's economic outlook and the key issues driving change.
California Hotel Market Overview. Alan X. Reay, President of Atlas Hospitality provides an overview of the hotel market in California and compares it against previous years.
ISHC Capex 2023 Preview. Warren G. Feldman, CEO of Nehmer, gives a preview of the International Society of Hospitality Consultants (ISHC)'s report on trends in capital expenditure by the hotel industry.
2023 LIIC Top Ten. Mike Cahill, CEO and Founder of Hospitality Real Estate Advisors (HREC), presents the Lodging Industry Investment Counsel (LIIC) Top Ten which reveals the challenges and investment trends identified through an annual survey of LIIC members.
LARC's U.S. Outlook Overview and Market Forecast Highlights. Ryan Meliker, President of Lodging Analytics Research & Consulting (LARC), provides an economic forecast for the lodging industry and identifies the upcoming top U.S. markets.
Lodging Industry Outlook: Demand, Debt and Deals. Romy Bhojwani, Director, Hospitality Market Analytics of CoStar Group, examines new trends in lodging industry fundamentals and looks at the economy's anticipated impact on hotels.
Lodging Performance Outlook 2023. Luigi Major, Managing Director – Americas of HVS, analyzes new trends for 2023 and the impact of current events on hotel performance and values.
U.S. Lodging Industry H1 2023. Daniel Lesser, President & CEO of LW Hospitality Advisors, identifies strengths, weaknesses, threats and opportunities for the U.S. lodging industry in 2023.
About Meet the Money®
For 30 years, Meet the Money® has created an energetic environment to forge relationships, negotiate deals, and gain an in-depth understanding of hotel investment and finance. Our national hotel conference attracts heavy hitters and offers an opportunity for productive, one-on-one networking with them. For updates and more information, visit www.MeetTheMoney.com.
---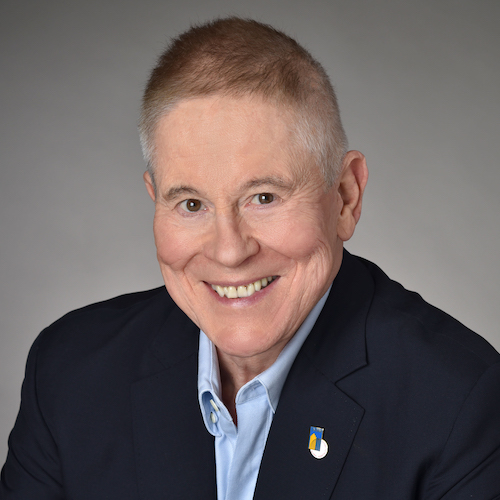 This is Jim Butler, author of www.HotelLawBlog.com and founding partner of JMBM and JMBM's Global Hospitality Group®. We provide business and legal advice to hotel owners, developers, independent operators and investors. This advice covers critical hotel issues such as hotel purchase, sale, development, financing, franchise, management, ADA, and IP matters. We also have compelling experience in hotel litigation, union avoidance and union negotiations, and cybersecurity & data privacy.
---
JMBM's Global Hospitality Group® has been involved in more than $125 billion of hotel transactions and more than 4,700 hotel properties located around the globe. Contact me at +1-310-201-3526 or jbutler@jmbm.com to discuss how we can help.
---