Author of www.HotelLawBlog.com
30 September 2007
Hotel Lawyer on why the SEC may soon be pushing the GREEN Bandwagon. Technically, most SEC disclosure guidelines or rules only require "disclosure." They do not impose substantive regulation. But SEC guidelines tend to set the disclosure standards for state laws, and establish industry standards for fair disclosure. And frequently the bright spotlight of disclosure focuses such intense attention on particular issues, that it changes behavior as effectively as a substantive regulation. That might well become the case with "GREEN".
Here's what is happening . . .

Investors and government officials urge SEC to adopt guidelines requiring public companies to report the risks of climate change to their business
My partner, Cathy Holmes, reports that on September 18, 2007, a prominent group of state officials, state pension fund managers and environmental organizations filed a petition with the Securities and Exchange Commission, requesting it to adopt guidelines requiring all public companies to disclose the risks of climate change to their business and the actions they are taking to mitigate those risks.
According to the 115-page Petition, signed by the State Treasurers, Attorneys General and other state officials of California, New York, Florida, North Carolina, Oregon, Vermont, Rhode Island and Maine, and several state pension fund managers: "Climate change has now become a significant factor bearing on companies' financial condition….Investors are looking for the companies best positioned to avoid the financial risks associated with climate change and to capitalize on the new opportunities that greenhouse gas regulation will provide."
Investors with more than $45 trillion want to know the details . . .
If the list of States signing the Petition did not get your attention, consider this:
The Petition points out that: "Interest in climate risk is not limited to investors with a specific moral or policy interest in climate change; it now covers an enormous range of investors whose interest is purely financial…." As examples, the Petition cites the Carbon Disclosure Project, representing investors with $41 trillion in assets who participate in annual requests for climate risk information from corporations, and the Investor Network on Climate Risk, representing more than $4 trillion in assets, that has previously requested SEC action on climate risk disclosure.
The Petition includes an extensive appendix of statements by world financial and industry leaders recognizing the critical importance of climate risk to specific industries and the global economy at large. One such quoted report was issued by Marsh in 2006, stating that climate risk cuts across almost every industry in every corner of the world, including, among many others, tourism and hospitality.
What do these investors want to know?
Investors want to know, the Petition urges the SEC, how fully (if at all) companies are taking climate change into account in making their strategic business decisions. Investors want to identify, and invest in, companies that are "out front" in responding to climate risks and opportunities, and to avoid firms that are behind the curve.
The petitioners note that companies that do not have in place policies for reducing emissions face serious reputational risks, noting that organizations and news media are now publishing scorecards detailing the climate related practices of major retail organizations, with the goal of influencing consumer purchasing habits. Conversely, companies have the potential to build positive images with consumers and gain a competitive edge if they enact climate friendly policies.
Asking the SEC to mandate the disclosures . . . and set new standards . . .
To give investors the information they need, the Petition signers urge the SEC to adopt guidelines that require all public companies to disclose information on:
• Physical risks associated with climate change that are material to the company's
operations or financial condition;
• Financial risks and opportunities associated with present or probable greenhouse gas
regulation; and
• Legal proceedings relating to climate change.
The SEC has not yet responded to the petition, but the collective strength of its signers and the weight of the evidence provided in the Petition make it all but certain that the SEC will take some action in the near future to require U.S. public companies to provide more information on their climate change policies and risk analysis.
What does this mean and why is it important?
The first step in solving a problem is to recognize it and quantify it, then focus attention on it
This is being driven by investors with more than $50 billion in investments who want to protect their investments and think this information is critically important
In case anyone thinks that going GREEN is still optional, this unprecedented effort is probably a good indicator of what the capital markets will all be demanding in the very near future.

Going GREEN is no longer something for activists. Laws like California's recent AB 32 (viewed as something of a model or harbinger of things to come elsewhere) mandates what amounts to a 20% reduction in Greenhouse Gases in the next 12 years. By forcing increased use of alternate energy sources, cleaning up and reducing current emissions and setting up and environment for carbon credits, the costs of energy are certain to go up significantly.

Early adopters will harvest the tax, entitlement and other economic incentives, have more valuable assets, and minimize obsolescence that will challenge the stragglers. And now the bright sunshine of disclosure looks likely to reveal all the real costs of not going GREEN.
This is another wakeup call to understand the economic case for going GREEN.
This is Jim Butler, author of www.HotelLawBlog.com and hotel lawyer, signing off. We've done more than $87 billion of hotel transactions and more than 100 hotel mixed-used deals in the last 5 years alone. Who's your hotel lawyer?
________________________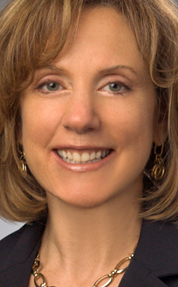 Catherine DeBono Holmes is a senior member of JMBM's Global Hospitality Group® and a partner in the firm's Corporate Department. Catherine assists clients with hotel management and franchise agreements, purchase and sale transactions, condo hotel regime structuring, and financings. For example, Catherine recently closed a $100 million financing for eSuites, advises on many high profile condo hotel projects such as a number of the Trump projects, and has provided national representation for a large hotel owner's hotel management and franchise agreements. She recently assisted a client with a 1,500+ room convention hotel in successfully concluding a complex RFP process involving all the major hotel brands and negotiating a favorable management agreement. She devotes a significant part of her practice to advising condo hotel clients on many important business and legal aspects condo hotel regime structure and condo hotel documentation, including CC&Rs, HOA docs, unit management agreements, shared facilities agreements, rental management agreement programs, and securities compliance matters (structuring, documentation and training). Catherine can be reached at 310.201.3553 or cholmes@jmbm.com.
________________________
Our Perspective. We represent developers, owners and lenders. We have helped our clients as business and legal advisors on more than $87 billion of hotel transactions, involving more than 3,900 properties all over the world. For more information, please contact Jim Butler at jbutler@jmbm.com or 310.201.3526.
Jim Butler is one of the top hotel lawyers in the world. GOOGLE "hotel lawyer" or "hotel mixed-use" or "condo hotel lawyer" and you will see why.
Jim devotes 100% of his practice to hospitality, representing hotel owners, developers and lenders. Jim leads JMBM's Global Hospitality Group® — a team of 50 seasoned professionals with more than $87 billion of hotel transactional experience, involving more than 3,900 properties located around the globe. In the last 5 years alone, Jim and his team have assisted clients with more than 100 hotel mixed-use projects, all of which have involved at least some residential, and many have also involved significant spa, restaurant, retail, office, sports, and entertainment components — frequently integrated with energizing lifestyle elements.
Jim and his team are more than "just" great hotel lawyers. They are also hospitality consultants and business advisors. They are deal makers. They can help find the right operator or capital provider. They know who to call and how to reach them. They are a major gateway of hotel finance, facilitating the flow of capital with their legal skill, hospitality industry knowledge and ability to find the right "fit" for all parts of the capital stack. Because they are part of the very fabric of the hotel industry, they are able to help clients identify key business goals, assemble the right team, strategize the approach to optimize value and then get the deal done.
Jim is frequently quoted as an expert on hotel issues by national and industry publications such as The New York Times, The Wall Street Journal, Los Angeles Times, Forbes, BusinessWeek, and Hotel Business. A frequent author and speaker, Jim's books, articles and many expert panel presentations cover topics reflecting his practice, including hotel and hotel-mixed-use investment and development, negotiating, re-negotiating or terminating hotel management agreements, acquisition and sale of hospitality properties, hotel finance, complex joint venture and entity structure matters, workouts, as well as many operating and strategic issues.
Jim Butler is a Founding Partner of Jeffer, Mangels, Butler & Marmaro LLP and he is Chairman of the firm's Global Hospitality Group®. If you would like to discuss any hospitality or condo hotel matters, Jim would like to hear from you. Contact him at jbutler@jmbm.com or 310.201.3526. For his views on current industry issues, visit www.HotelLawBlog.com.