25 November 2008
Please see "troubled hotel loans – workouts, bankruptcies & receiverships" for the latest articles on troubled hotels.
Hotel Lawyer with some solutions for underwater hotel loans. The SAVE® Program stands for Strategies & Approaches for Value Enhancement
Today, we want to talk about the scenario where Lenders and Borrowers find that there is "not enough to go around" to take care of everyone, but we find a way to create significant additional value.

How do you make the pie bigger with the SAVE® Program?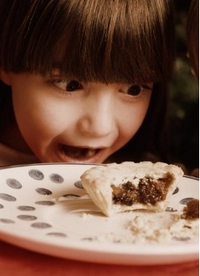 With a keen recognition of the problems presented by underwater hotel assets, the hospitality lawyers in JMBM's Global Hospitality Group® have developed the SAVE® Program for Lenders, Borrowers and investors with troubled hotel loans or hotel loans in restructuring as a result of the 2008 Financial Crisis.
We look to sources beyond the Lender-Borrower duo to increase asset value in the workout game — to competition, guests, brand, manager, union, and all other stakeholders. That is what increases the size of the pie for the Owner and Lender — adding all stakeholders to the equation. Participation in the SAVE® Program will help the Lender and the Borrower:
Make a bigger pie — increase asset value from other stakeholders
Save legal fees associated with contentious litigation and disputes
Create a win-win for Borrower and Lender
Avoid typical collateral deterioration from bankruptcy, brand fights and unhappy guests
Expand the universe of potential buyers and sell the asset at a greater price
Does this sound like one of your Loans?You are the Lender.
You made a $100 million loan on a luxury hotel with a major brand just a few years ago when the hotel was appraised at $150 million. Today, this hotel would sell for a mere $65 million. You are under water.
You have watched this loan carefully, but the Borrower has now defaulted on loan payments. Cash flow from the property is no longer covering debt service and may soon be inadequate to cover all operating expenses. All the key loan covenants on loan-to-value and debt-service-coverage are in default. As you prepare to file the Notice of Default, you keep looking at all the "Lender and borrower alternatives for troubled hotel mortgage loans" and "Butler's Matrix" at www.HotelLawBlog.com.
How are you going to maximize the value of this Hotel Asset and get it off your books? Short of prolonged litigation or bankruptcy, what are your options?
Other than the Borrower, are there any other stakeholders who could contribute to this shortfall? Here is what you know:
Declaring the loan default could trigger a loss of the hotel's flag, and the flag seems to drive rate and occupancy. (But you wonder if the income from the brand justifies its big costs for high service levels and endless capital improvement programs.)
The brand's long-term, no-cut management agreement discourages more than 80% of the potential buyers for the hotel, and may halve its potential sale price.
The hotel may owe large sums to the brand and vendors.
The union contract might be adding 35% or more to the cost of operating your hotel.
There may be serious buyers for the hotel, but only without the union contract or the management agreement.
The Borrower will soon hire lawyers (perhaps from law firms that are known for a "scorched earth" litigation approach, destroying value for the Lender).
But your hands are tied (or are they?), because you are "just" a Lender
Your lawyers say that you can't tell the Borrower what to do, and you cannot deal with the brand anyway, because you are "only" the Lender. Any attempt to exercise control over the Borrower could subject you to lender liability, subordinate your debt, and would probably be fruitless (why would the desperate Borrower listen to you?). What can you do?
This is where the Hotel Strategies & Approaches for Value Enhancement (SAVE® ) Program comes in.
How does the SAVE® Program work? The SAVE® Program increases the size of the pie (the hotel's asset value) with all the available tools — operating efficiencies, RevPAR enhancements, effective capital improvements, rebranding and repositioning alternatives, new management, sale and recapitalization — and one more: bringing more stakeholders to the table.
Hotel Lenders can require Borrowers to participate in SAVE® . Whenever the Borrower needs a forbearance, a Lender can require — as a condition to the forbearance — that the Borrower hire an approved legal and advisory team for the sole purpose of developing with the Borrower and Lender a "workout plan" designed to maximize asset value. Engaging JMBM's creative and analytical pragmatists to perform a SAVE® analysis can increase a hotel's asset value by 20-30%! We have seen increases of up to 100%.
SAVE® is a win-win for all. Even if the Borrower is already in bankruptcy or there is pending litigation, participation in the SAVE® Program may create a win-win solution for all involved. For a $100 million project, a 20%-30% increase in value is $20-30 million! What if the Borrower's cooperation could facilitate that? Would the Lender be willing to release some or all personal guarantees or additional collateral? If there are none, would the Lender be willing to consider a workout, or even paying "walk away" money to the Borrower who might otherwise get nothing?
The "have not" alternative is likely "scorched earth." Borrowers on the verge of default will certainly hire their own lawyers – maybe from one of the firms known for the scorched-earth bankruptcy and lender liability approach to big loans — to assert its rights, such as they are, and prevent the Lender from protecting its rights. For Lenders that understand all too well what this scenario looks like, the SAVE® Program is an attractive alternative.
JMBM will limit representation to the SAVE® Program for referring Lenders. Ask for details. Where a Lender refers a Borrower to JMBM's Global Hospitality Group® SAVE® Program, the Firm will not accept engagement to pursue lender liability or other litigation claims by that Borrower against the Lender. The Borrower will need to obtain other bankruptcy or litigation counsel if it wishes to pursue such claims. Our role will be strictly limited to the SAVE® Program. We are focused only on creating and allocating a bigger pie by adding significant value in troubled hotel loans, benefiting both Lender and Borrower.
Straight talk and a pragmatic approach to enhancing hotel value. If there is a way to enhance your hotel's value, creating a win-win, we will find it. If there is not, we will tell you. Our goal is always to find alternatives to increase hotel asset value. We usually succeed.
Here are a few of the recent articles on troubled hotel loans and assets for your convenience:
This is Jim Butler, author of www.HotelLawBlog.com and hotel lawyer, signing off. We've done more than $87 billion of hotel transactions and more than 100 hotel mixed-used deals in the last 5 years alone. Who's your hotel lawyer?
---
Our Perspective. We represent developers, owners and lenders. We have helped our clients as business and legal advisors on more than $87 billion of hotel transactions, involving more than 3,900 properties all over the world. For more information, please contact Jim Butler at jbutler@jmbm.com or 310.201.3526.
Jim Butler is one of the top hospitality attorneys in the world. GOOGLE "hotel lawyer" or "hotel mixed-use" or "condo hotel lawyer" and you will see why.
Jim devotes 100% of his practice to hospitality, representing hotel owners, developers and lenders. Jim leads JMBM's Global Hospitality Group® — a team of 50 seasoned professionals with more than $87 billion of hotel transactional experience, involving more than 3,900 properties located around the globe. In the last 5 years alone, Jim and his team have assisted clients with more than 100 hotel mixed-use projects — frequently integrated with energizing lifestyle elements.
Jim and his team are more than "just" great hotel lawyers. They are also hospitality consultants and business advisors. They are deal makers. They can help find the right operator or capital provider. They know who to call and how to reach them.
Contact him at jbutler@jmbm.com or 310.201.3526. For his views on current industry issues, visit www.HotelLawBlog.com.