11 October 2018
Starting in January 2020, California hotels and motels must provide human trafficking awareness training to their employees, to ensure that those most likely to come into contact with victims of trafficking are able to help in a way that is effective and safe for both guests and employees.
Marta Fernandez, a partner in JMBM's Labor & Employment department, outlines the new law below and discusses what hotels should do to prepare for compliance.
Legislative Update: California hotels soon will be required to provide human trafficking awareness training to employees
by
Marta Fernandez
On September 27, 2018, California Governor Jerry Brown signed SB 970 requiring California hotel and motel employers to provide "human trafficking awareness" training and education to employees.
Effective January 1, 2020, hotel and motel employers must provide at least 20 minutes of training to certain employees every 2 years; newly hired employees must receive training within 6 months of their hire dates.
Employees required to receive the training are those who are likely to interact or come into contact with victims of human trafficking including, but not limited to: employees who work in the reception area, perform housekeeping duties, help customers in moving their possessions, or drive customers.
Why the hospitality industry is singled out
While we might read reports of sex trafficking at hotels during events like the Super Bowl, the sad reality is that human trafficking takes place at hotels and motels year round. It takes place in all segments of hotels – economy to luxury – and in all geographic areas.
Yet, hospitality employees often miss the signs of human trafficking.
Sexual exploitation is the most common form of human trafficking; forced labor is the second most common and exists within the industry's workforce. While the primary victims of human trafficking are women and girls, the number of trafficked men and boys is increasing and the share of children among the detected victims ranges around 20% in North America.
What hotels are doing now
Certain hotel brands already have policies and guidelines dealing with human trafficking, and provide regular education to employees so that they can recognize the tell-tale signs and are trained in protocols for effective and safe reporting.
These employers recognize that their businesses are at risk for this kind of criminal activity. They are concerned for the safety of their guests and employees. They understand that hotel employees who suspect human trafficking activity in their hotels – but have no training as to how to respond – could inadvertently endanger victims, alarm legitimate guests, or trigger liability for the hotel.
The hospitality industry in California is committed to preventing any kind of human trafficking in their establishments. In fact, the California Hotel & Lodging Association worked closely with the author of AB-970 to ensure the final outcome benefits the hotel industry while helping to reduce human trafficking.
Compliance and liability
Among other items, the new regulations state: "The lack of reporting of a human trafficking case that occurs in a hotel, motel, or bed and breakfast inn by an employee of that establishment, shall not, by itself, result in the liability of any employer or employee of that establishment to the human trafficking victim or victims in the case in question or to any other legal party."
It also states, however, that "If an employer violates this section, the department may seek an order requiring the employer to comply with these requirement."
How – and if – the state will monitor compliance is unknown.
Training and education
The new regulations are set forth in Section 12950.3 to the Government Code, an amendment to the California Fair Employment and Housing Act (FEHA), and provide specific requirements that must be covered in the human trafficking awareness training.
The required training – 20 minutes every other year – is a minimum threshold, and many hotels provide education beyond the minimum requirements, including written materials and policies.
JMBM's Labor & Employment lawyers have represented the hotel industry for decades and are familiar with its norms and practices. We can provide effective training for your employees, as well as develop policies that protect employers who are implementing programs addressing human trafficking issues.
California hotel employers are in alignment with the state legislature's intent to prevent human trafficking from taking place in hotels and motels. If mandatory human trafficking awareness training also facilitates the rescue of victims by giving employees the training necessary to identify and safely report incidents of human trafficking, everyone wins.
---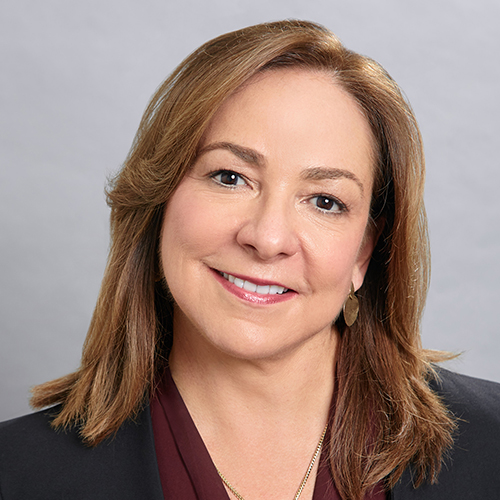 Marta Fernandez
is a partner in
JMBM's Employment and Labor Department
and a senior member of JMBM's Global Hospitality Group®. As a management labor lawyer with more than 20 years of experience, Marta specializes in representing hospitality industry clients in all aspects of labor and employment including labor-management relations such as union prevention, collective bargaining for single as well as multi-employer bargaining units, neutrality agreements and defense of unfair labor practice charges before the NLRB. She defends employers in administrative and litigation claims, such as employee claims of sexual harassment and discrimination and counsels clients in preventative strategies such as executive training, arbitration enforcement, and policies and procedures. For more information, please contact Marta Fernandez at 310.201.3534 or at
mfernandez@jmbm.com
.
---
This is Jim Butler, author of www.HotelLawBlog.com and hotel lawyer, signing off. Please contact us if you would like to discuss any issues or development that affect your hotel interests. We would like to see if our experience might help you create value or avoid unnecessary pitfalls. Who's your hotel lawyer?
---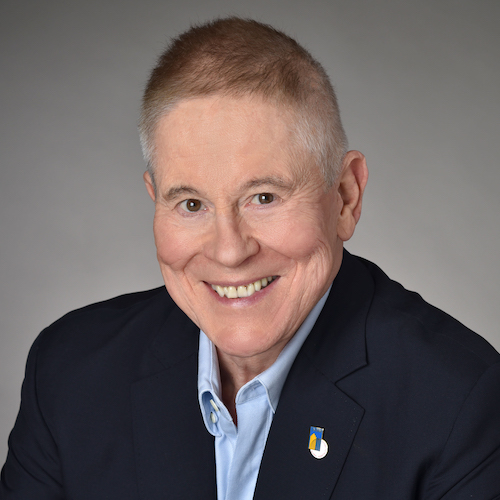 Jim Butler is a founding partner of JMBM and JMBM's Global Hospitality Group® which provides business and legal advice to hotel owners, developers and investors. This advice covers hotel purchase, sale, development, financing, franchise, management, labor & employment, litigation, ADA, IP, EB-5 matters and many other areas.
Jim is recognized as one of the top hotel lawyers in the world and has led the Global Hospitality Group® in more than $125 billion of hotel transactions and more than 4,700 hotel properties located around the globe.
Jim's group has advised on more than 100 EB-5 projects, closed more than $1.5 billion of EB-5 financing, and sourced more than half of that for our clients.
Contact Jim at +1-310-201-3526 or JButler@jmbm.com