6 October 2011
My partner, labor and employment lawyer Scott Brink, has informed us that the California Supreme Court is scheduled to hear oral argument in a high-profile labor law case, Brinker Restaurant v. Superior Court, on November 8, 2011. He believes it is likely we will see a decision within the following 90 days.
The outcome could curb a wave of class action lawsuits in California — or provide the fuel for more of them.
At issue in the case is whether California employers must ensure that their employees actually take their meal and rest periods or merely make them available. Here is Scott's update.


Labor Law Update: California Supreme Court one step closer to decision in long-awaited meal and rest period case. Decision expected by mid-February.
by
Scott Brink | Hotel Lawyer, JMBM Global Hospitality Group®
The California Supreme Court will hear oral argument in Brinker Restaurant v. Superior Court (Hohnbaum, et al., real parties in interest) on November 8, 2011, according to the Court docket issued this week. The Court generally issues decisions within 90 days after completion of oral argument and submission of post-argument briefs, if any. A decision is expected by mid-February, 2012.
At issue in the case is whether California employers must ensure that their employees actually take their meal and rest periods or merely make them available. Guidance is also anticipated regarding the time in the workday in which meal and rest periods must be taken and whether or not legally-compliant meal and rest period policies can protect an employer against class actions even when these policies are unevenly enforced.
The decision is extremely important to California employers because meal and rest period claims have been the basis of hundreds of class action lawsuits in California. The Court's decision could make it more difficult for plaintiffs to bring these claims as class actions, or, depending on the ruling, could establish rigid guidelines which may foster more class actions. Either way, California employers and plaintiffs class action lawyers alike have eagerly awaited this decision since the Supreme Court took up the case in October 2008 and look forward to receiving guidance from the high court.
Under California law, nonexempt employees are entitled to uninterrupted, off-duty meal periods of at least 30 minutes for every five hours worked. While there are certain limited exceptions to this rule (such as a revocable written waiver of the meal period in limited circumstances), employers are required to compensate employees for on-duty meal periods. In addition, California law assesses employers a penalty equal to one hour of pay at the employee's regular rate for every day there is a meal period violation.
The lower court in the Brinker case held that California law requires employers only to "supply or make available" meal periods. This view is consistent with several Federal District Court decisions as well as the California Court of Appeals decision in Brinkley v. Public Storage. The California administrative entity charged with enforcing wage and hour laws, the Division of Labor Standards Enforcement, takes the position that employers have "an affirmative obligation to ensure the workers are actually relieved of all duty" during meal breaks. The California Supreme Courts decision in Brinker should put this dispute to rest.
For more information about how California wage and hour laws or the Brinker case may effect your business, please contact me or my partner, Scott Brink.
This is Jim Butler, author of www.HotelLawBlog.com and hotel lawyer, signing off. We've done more than $87 billion of hotel transactions and have developed innovative solutions to unlock value from hotels. Who's your hotel lawyer?
________________________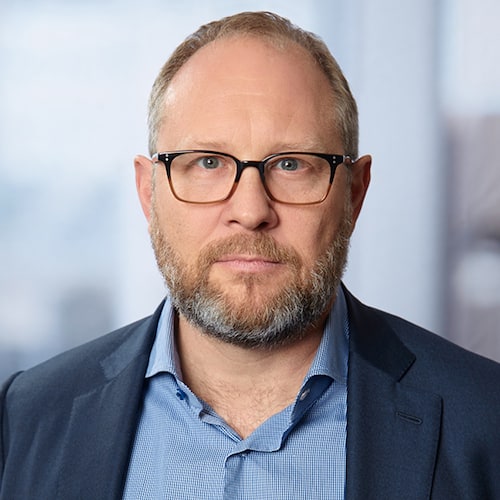 Scott Brink is a senior member of JMBM's Global Hospitality Group® and a partner in JMBM's Labor & Employment Law Department. Scott is a management labor lawyer with more than two decades of experience representing employers in all aspects of labor relations and employment law including union prevention, collective bargaining negotiations, defense of unfair labor practice charges before the NLRB, wrongful discharge litigation, individual and class action employment discrimination and wage-and-hour claims, sexual-harassment litigation, arbitrations, personnel policies, California wage and hour law, and employee discipline and discharge. An experienced trial attorney, Scott has litigated a number of high-profile and complex cases involving a wide range of labor and employment law matters. For more information, contact Scott Brink at RSB@jmbm.com or +1 (310) 785-5365.
________________________
Our Perspective. We represent hotel lenders, owners and investors. We have helped our clients find business and legal solutions for more than $125 billion of hotel transactions, involving more than 4,700 properties all over the world. For more information, please contact Jim Butler at jbutler@jmbm.com or +1 (310) 201-3526.
Jim Butler is a founding partner of JMBM, and Chairman of its Global Hospitality Group® and Chinese Investment Group®. Jim is one of the top hospitality attorneys in the world. GOOGLE "hotel lawyer" and you will see why.
Jim and his team are more than "just" great hotel lawyers. They are also hospitality consultants and business advisors. They are deal makers. They can help find the right operator or capital provider. They know who to call and how to reach them.