09 May 2010
Hotel Lawyer with the latest information on hotel loan defaults, foreclosures, forebearances and distressed sales in California from the Atlas Hospitality Group.

Last week in Los Angeles, Alan Reay, CEO and founder of Atlas Hospitality Group, presented hotel industry executives with the latest information from the company's sales survey. Reay recounted Atlas Hospitality's 2009 projections, and showed how accurate they were with a comparison of forecast versus actual results. He also noted how the recent "Perfect Storm" of economic events had set four new (bad) records and a bracing forecast for distressed hotels in the near future . . .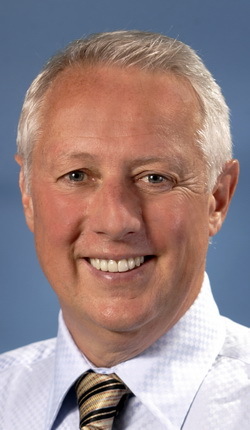 Alan X. Reay
President
Atlas Hospitality Group
2500 Michelson Drive, Suite 110
Irvine, CA 92612
(949) 622-3409
alan@atlashospitality.com
Alan X. Reay, with over 30 years in the hotel industry, is President and Founder of Atlas Hospitality Group (AHG), a brokerage/consulting firm specializing in the California hotel market. Atlas is widely recognized as the market leader in California hotel sales, having completed over $2 Billion in sales transactions. In addition to their brokerage division, Atlas has established a world class research department that is utilized by major lending institutions, law firms and hotel owners/operators. AHG surveys on hotel sales and development trends have resulted in Reay being regarded as the "expert" on the California hotel market. In fact, Reay was the first in the U.S. to publish statistics on the distress in the California hotel market and in 2008 was the first to accurately predict the percentage decline in California hotel values. Reay is a regular speaker at major industry events. He has authored a number of articles for both the U.S. and international markets. He publishes two monthly newsletters–Atlas Hospitality News and Atlas Hospitality Lender News. Reay has been featured in numerous trade publications, newspapers, and on television and radio, including the Wall Street Journal, CNN Money, Bloomberg, Business Week, USA Today, LA Times, LA Business Journal, San Diego Tribune, Hotel & Motel Management, California Real Estate Journal, FOX News, KTLA News and National Public Radio.
The Atlas Hospitality Group's Sales Survey
Reay says that the "Perfect Storm" of economic stress has set four new records:
Record decline in RevPAR
Record number of hotels available for sale
Record low in number of hotels sold
Record increase in the number of distressed hotels
Although Atlas Hospitality Group's study only covers the California markets, Alan Reay and many other knowledgeable industry experts believe that California is representative of other major markets in real estate and hotel distress. And, to date, the results of distress in California have been:
347 hotels in loan default
87 hotels foreclosed on
1,000+ hotels operating under forbearance agreements
Here are the details along with Atlas Hospitality's 2010 forecast. If the new forecast is anywhere nearly as accurate as last years, 2010 will be a very interesting ride!
Click here to download the presentation file for Alan Reay, Atlas Hospitality Group Sales Survey or view the presentation below.
Alan Reay, Atlas Hospitality Group: California markets – Defaults and transactions
For implications on what this all likely means, see
Atlas 2009 Year End Hotel Survey . . . and what it means

The Hotel Owner's and Hotel Lender's Dilemma: Sell now or sell later? How long does it take to market a hotel today?
Please see "troubled hotel loans – workouts, bankruptcies & receiverships" for the latest articles on troubled hotels.
This is Jim Butler, author of www.HotelLawBlog.com and hotel lawyer, signing off. We've done more than $87 billion of hotel transactions and have developed innovative solutions to unlock value from troubled hotel transactions. Who's your hotel lawyer?
________________________
Our Perspective. We represent hotel lenders, owners and investors. We have helped our clients find business and legal solutions for more than $87 billion of hotel transactions, involving more than 3,900 properties all over the world. For more information, please contact Jim Butler at jbutler@jmbm.com or 310.201.3526.
Jim Butler is a founding partner of JMBM and Chairman of its Global Hospitality Group®. Jim is one of the top hospitality attorneys in the world. GOOGLE "hotel lawyer" and you will see why.
JMBM's troubled asset team has handled more than 1,000 receiverships and many complex insolvency issues. But Jim and his team are more than "just" great hotel lawyers. They are also hospitality consultants and business advisors. For example, they have developed some unique proprietary approaches to unlock value in underwater hotels that can benefit lenders, borrowers and investors. (GOOGLE "JMBM SAVE program".)
Whether it is a troubled investment or new transaction, JMBM's Global Hospitality Group® creates legal and business solutions for hotel owners and lenders. They are deal makers. They can help find the right operator or capital provider. They know who to call and how to reach them.