By Catherine Holmes and the Global Hospitality Group®
18 May 2009
Hospitality Lawyer Insights from Meet the Money® 2009: The hospitality lawyers of JMBM's Global Hospitality Group® have presented an annual hotel conference for 19 years. On May 5-7, 2009 in Los Angeles, California, nearly 400 industry leaders gathered at the Sheraton LAX for Meet the Money® 2009.

Presentations from Hotel Industry thought leaders by JMBM's hospitality lawyers
The PowerPoint presentations from a number of industry leaders at Meet the Money® 2009 are listed with hyperlinks at JEWELS from Meet the Money® 2009 — the "best ever" hotel conference.
Commentary and observations from the hospitality lawyers of JMBM and other industry experts on some of the critical industry issues are available at Hospitality Lawyer Insights.
Here is the latest in the Hospitality Lawyer Insights series on some of the most critical issues of our day.
#5. Public – Private Hotel Development Financing – What kinds of public- private hotel projects are underway now and what kinds of public financing are available now to build hotels.
Catherine Holmes, our public – private hotel expert in the JMBM Global Hospitality Group®, moderated a panel of diverse experts in the field of public-private financing. Here are their insightful comments into this growing area of hotel finance.
What kinds of hotel projects are you working on now that involve public financing or incentives?
David Taussig:

David Taussig
David Taussig & Associates
949-955-1500
dtadavid@taussig.com



"We are a consulting firm that specializes in local government public works projects. Lately, we have worked on several mixed use projects that include hotels and are being developed with one or more types of public financing or incentive programs. For example, we are working on a project in Orange County where the local redevelopment agency is buying 17 acres of land and building a parking structure that will be adjacent to a privately owned complex of offices, residential condos and retail. We helped the investors do an analysis of what the publicly owned parking structure would do to increase the returns to the private investors to a level that made it feasible for them to build. We are working on another project, a water-park themed resort in the San Diego area, that is a joint venture between Marriott and Nickelodeon, that will make use of various incentives offered by the local government."
Jeff Scruggs:

Jeff Scruggs
Managing Director
Goldman Sachs & Co
212-902-6517
jeffrey.scruggs@gs.com



"In Goldman Sachs' Public Sector Financing Group that I head, we are working on several major convention center hotel projects owned by municipalities or counties. Local governments have been supporting airport or convention hotels for over a decade now, as a way to bring new business to their communities when they can't find a private developer. Cities that have already built publicly owned hotels include Houston, Denver, Myrtle Beach, and Austin. We are working now with the City of Dallas on their new convention center hotel, and with the cities of Washington D.C. and Nashville. There is a good amount of liquidity in the markets now for municipal bonds, as long as the projections for the projects can support cash flow to repay the bonds."
Beatrice Hsu:

Beatrice Hsu
Member, Board of Directors
Los Angeles Industrial Development Authority
213-984-4110
bhsu@related.com



"In my role as Vice Chair of the Los Angeles Industrial Development Authority, I work with business owners of all kinds looking for help with development of projects in Los Angeles, particularly in our "empowerment zone" where we are actively encouraging development of new businesses. We would definitely consider a hotel developer seeking help to build a hotel in Los Angeles. I am also the Vice President of Development for The Related Companies of California, and we are working closely with the City of Los Angeles on the Grand Avenue project, a $3 billion mixed use project in the center of downtown Los Angeles that will include up to 2600 residential units, a hotel, a 16-acre public park, and entertainment, restaurant and retail venues."
Ray Garfield:

Ray Garfield
Principal
Garfield Traub Developments LLC
972-716-3838
rgarfield@garfieldtraub.com



"My firm, Garfield-Traub, is a turnkey developer of public facilities of all kinds for local governments. We are actively developing or bidding on eight different hotel projects that will be owned by cities, including Portland, Tucson, Albuquerque, San Juan Puerto Rico, and we are finalists on projects in Virginia Beach and Nashville for their convention center hotels. Our firm was the first to develop a city owned hotel, the Sheraton Convention Center Hotel at Overland Park, Kansas. We know how to develop community support for a project, and how to help a city find sources to pay off their investment in a hotel."
Valerie Red-Horse:

Valerie Red-Horse
President
Red-Horse Financial Group, Inc
714-846-3810
valerie@wisedirect.com



"My firm, Red-Horse Financial Group, is one of the leading financial advisors to American Indian Tribes seeking to develop resort, hotel and gaming facilities on Indian land. We work with Tribes all over the country, and we are seeing an increase in the demand for development on Indian land. Tribal gaming is showing good cash flow as more people stay closer to home. Right now, I have 17 clients with good cash flow and EBITDA from their existing gaming facilities, and they are looking to expand by building hotels. We are working to help them find development partners, and we hope to use some of the funds set aside for Tribal government works projects in the stimulus bill to help with these projects.
What kinds of public financing and incentives are available now for local governments and hotel developers seeking to find alternative sources of financing now that private financing has become so hard to find?"
Valerie Red-Horse:
"In the past, Indian Tribes have not been able to use tax exempt financing to build hotels on Indian land, because hotels were not considered to be public purpose developments. With the new stimulus bill, however, hotels are specifically authorized projects that can be financed with the new Build America Bonds and Tribal Bonds. We are looking for private developers who want to participate in building hotels on Indian lands, where we can bring tax-exempt financing in as part of the total cost of the development, and the private developers and other investors can partner with the tribes to bring the rest of the financing. We think that there is an opportunity now for private developers, investors and hotel brands to team up with tribes to build projects that may not have been feasible without tax exempt financing."
Ray Garfield:
"Garfield Traub has successfully concluded over $3.5 billion of debt and equity financing for both privately and publicly owned hospitality properties. We've done several projects with Jeff Scruggs and his firm, and other investment banking firms that specialize in municipal finance. Our Overland Park Sheraton was one of the first tax-exempt hotel financings in the nation, and we have done several of those since then. We've also done public-private joint ventures, such as the City of Lubbock, Texas hotel and conference center, where the hotel is privately owned, but the city will own the adjacent conference center and parking facility. The city's part of the project will be funded with bonds that will be paid with hotel occupancy and real estate taxes, and the city will sell the conference center to the hotel owner when the bonds have been paid off. For the San Juan, Puerto Rico project we are working on, we are using a combination of private equity, federal tax credits, and first mortgage debt that is credit enhanced by a private lender letter of credit and the Tourism Development Fund, a subsidiary of the Government Development Bank of Puerto Rico. Often times, it takes a combination of different financing to raise enough funds to build the kind of projects that cities want, with lots of meeting and event space, ballrooms, kitchens, all of which is expensive."
Jeff Scruggs:
"The new stimulus bill has opened up a wide range of opportunities for tax exempt and tax credit bonds, but so far, the Build America Bonds are available only for AA rated debt, and those have to be issued before December 31st, 2010. For our Goldman Sachs Public Sector Financing Group, the key is whether we can find investors willing to buy the bonds we are selling for our municipal clients. When we look at municipally owned hotel projects, our first question is always whether the projections can show sufficient debt coverage to make the bond investors comfortable with the project. Cities can help by providing credit enhancement, tax incentives and other financial assistance. We are always happy to talk to cities about how we can help them find a way to issue tax exempt or tax credit bonds to finance their hotel projects."
Beatrice Hsu:
"The Los Angeles Industrial Development Authority offers incentives in the form of bonds to businesses located in the City of Los Angeles. Our key goals in issuing bonds are job creation, job retention and economic revitalization. We offer industrial development bonds, empowerment zone bonds, and revitalization tax exempt bonds, each of which has different requirements and features. Our website provides a lot of information for hotel developers in Los Angeles who might be interested in finding out if they qualify for these bonds."
David Taussig:
At my firm, we analyze a wide variety of financing options provided by local, state and federal governments, including the following:
Local Government Programs:
Community Facilities District or Assessment District
Redevelopment or Infrastructure Financing District
Transient Occupancy Taxes
Parking Revenues
Sewer and Water Utility Payments
Utility Users' Taxes
Community Development Block Grants
Southern Cal Edison Rule 20 Funding
Fee Waivers and Credits
State Government Programs:
Surface Transportation Program ("STP")
Transportation Enhancement ("TE") Program
State Proposition 1B Transportation Program
Infrastructure State Revolving Fund
Clean Water State Revolving Fund
Drinking Water State Revolving Fund
State Energy Program
State Energy Efficiency and Conservation Grants
Federal Programs:
Build America Bonds (Tax Credit and Direct Payment)
Recovery Zone Economic Development Bonds
Recovery Zone Facility Bonds
New Clean Renewable Energy Bonds
Qualified Energy Conservation Bonds
Transportation Formula and Discretionary Grants
Federal Discretionary Grants and Loans
We want to thank our panelists for providing us this insightful view into opportunities available now for public-private financing of hotel projects throughout the United States.
This is Jim Butler, author of www.HotelLawBlog.com and hotel lawyer, signing off. We've done more than $87 billion of hotel transactions and more than 100 hotel mixed-used deals in the last 5 years alone. Who's your hotel lawyer?
________________________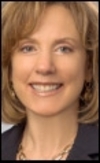 Catherine DeBono Holmes is a partner in JMBM's Corporate Department and a senior member of JMBM's Global Hospitality Group®. Cathy assists hotel clients with hotel management and franchise agreements, purchase and sale transactions, and condo hotel regime structuring. She has taken hotel owners through complex RFP processes involving all the major hotel brands. She has significant expertise in condo hotels and advises clients in the specific business and legal aspects of condo hotel regime structuring and documentation, including CC&Rs, HOA docs, unit management agreements, shared facilities agreements, rental management agreement programs and securities compliance matters (structuring, documentation and training). To access Cathy's articles on www.HotelLawBlog.com, click on the topics "Condo Hotels" or "Green Hotels." For more information, please contact Cathy Holmes at 310.201.3553 or cholmes@jmbm.com.