13 May 2011
Hotel Lawyer with updates on hotel cap rates, values and transactions from JMBM's Meet the Money® 2011
Hotel cap rates, hotel values and hotel transaction data are some of the most sought after information as transactions gain momentum in 2011. Fortunately, Suzanne Mellen of HVS is a real expert on these issues and she gave a wonderful presentation on all this at Meet the Money® last week. Here it is for those who missed it.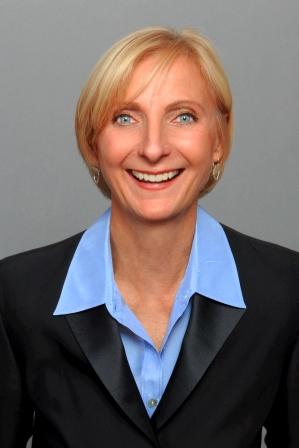 Suzanne R. Mellen, CRE, MAI
Senior Managing Director
HVS
100 Bush Street, Suite 750
San Francisco, CA 94104
(415) 268-0351
smellen@hvs.com
Suzanne R. Mellen is Senior Managing Director of the San Francisco and Las Vegas offices of HVS, a full-service consulting and valuation firm that specializes exclusively in hotel, gaming, and related properties on a worldwide basis. Prior to establishing the San Francisco office in 1985 Ms. Mellen was Director of Consulting and Valuation Services for the firm in Mineola, New York. Her professional experience includes consulting and appraisal positions with Morgan Guaranty Trust, Laventhol & Horwath, and Helmsley-Spear Hospitality Services, Inc. in New York City and with Harley-Little Associates in Toronto, Canada. She gained her operational experience with Westin Hotels at the Plaza Hotel in New York.
Ms. Mellen has a B.S. degree in Hotel Administration from Cornell University and holds the following designations: MAI (Appraisal Institute), CRE (Counselor of Real Estate), FRICS (Fellow of the Royal Institution of Chartered Surveyors), and ISHC (International Society of Hospitality Consultants). She has been appraising hotels, casinos, and related real estate for over 30 years, has authored numerous articles, and is a frequent lecturer and expert witness on the valuation of hotels, casinos, and related real-estate. Among recent articles written by Ms. Mellen are "Dramatic Decline in Hotel Capitalization Rates Reflect Shift in Market Sentiment" and "The Impact of Seller Financing Upon Hotel Values." She developed the Simultaneous Valuation Formula, a mortgage-equity income capitalization formula for variable income properties, and developed the software for the model.
Click here to download presentation file for Suzanne Mellen, HVS: Hotel values and cap rates.
Suzanne Mellen, HVS: Hotel Value & CAP Rates
This is Jim Butler, author of www.HotelLawBlog.com and hotel lawyer, signing off. We've done more than $87 billion of hotel transactions and have developed innovative solutions to unlock value from troubled hotel transactions. Who's your hotel lawyer?
________________________
Our Perspective. We represent hotel lenders, owners and investors. We have helped our clients find business and legal solutions for more than $87 billion of hotel transactions, involving more than 3,900 properties all over the world. For more information, please contact Jim Butler at jbutler@jmbm.com or 310.201.3526.
Jim Butler is a founding partner of JMBM and Chairman of its Global Hospitality Group®. Jim is one of the top hospitality attorneys in the world. GOOGLE "hotel lawyer" and you will see why.
JMBM's troubled asset team has handled more than 1,000 receiverships and many complex insolvency issues. But Jim and his team are more than "just" great hotel lawyers. They are also hospitality consultants and business advisors. For example, they have developed some unique proprietary approaches to unlock value in underwater hotels that can benefit lenders, borrowers and investors. (GOOGLE "JMBM SAVE program".)
Whether it is a troubled investment or new transaction, JMBM's Global Hospitality Group® creates legal and business solutions for hotel owners and lenders. They are deal makers. They can help find the right operator or capital provider. They know who to call and how to reach them.