16 May 2011
Hotel Lawyers' updates on capital and debt markets for hotels, transaction sales data and financings
David Loeb from RW Baird always provides such interesting hotel data. In his excellent presentation at Meet the Money®, he gave us the latest industry data showing:
How REITs have dominated the transaction market (more than 80% of the transactions year-to-date in 2011)
What's happening in the debt markets now with yields going below 9%
How hotel stock investments have fared compared to other investments
What is happening with IPOs and IPO pipeline
And when you are studying his presentation slides, don't stop at what looks like the end, because he has great stuff in his "Appendix: Transaction Tables." As David said, think of this this as a "free bonus" with detailed information on:
Selected hotel sales data
Loan details on originations and refinancings
Equity raises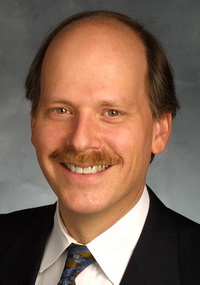 David Loeb
Managing Director
Robert W. Baird & Co.
777 East Wisconsin Avenue
Milwaukee, WI 53202
(414) 765-7063
dloeb@rwbaird.com
David Loeb is a Managing Director and Senior Research Analyst for Robert W. Baird & Co. (Baird), covering Real Estate with a specialization in Lodging and Office companies. He has focused on real estate-related businesses for more than 20 years and has published research on the lodging industry since 1994. In 2007, 2008 and 2009, David was ranked by StarMine as a Top 3 Industry Estimator in the Real Estate Investment Trusts (REITs) and hotel/gaming industries, with a No. 1 ranking in 2008.
Prior to joining Baird in 2006, David was a Managing Director in Real Estate Research at Friedman Billings Ramsey, and was a Research Analyst with Credit Lyonnais Securities, Oppenheimer & Co. and Bank of America.
David holds an MBA in finance and accounting from the Olin School of Business at Washington University in St. Louis and a BA in psychology and sociology from Brandeis University.
Click here to download the presentation file for David Loeb. RW Baird: Trends in Hotel Capital Markets or view the presentation below.
This is Jim Butler, author of www.HotelLawBlog.com and hotel lawyer, signing off. We've done more than $87 billion of hotel transactions and have developed innovative solutions to unlock value from troubled hotel transactions. Who's your hotel lawyer?
________________________
Our Perspective. We represent hotel lenders, owners and investors. We have helped our clients find business and legal solutions for more than $125 billion of hotel transactions, involving more than 4,700 properties all over the world. For more information, please contact Jim Butler at jbutler@jmbm.com or 310.201.3526.
Jim Butler is a founding partner of JMBM and Chairman of its Global Hospitality Group®. Jim is one of the top hospitality attorneys in the world. GOOGLE "hotel lawyer" and you will see why.
JMBM's troubled asset team has handled more than 1,000 receiverships and many complex insolvency issues. But Jim and his team are more than "just" great hotel lawyers. They are also hospitality consultants and business advisors. For example, they have developed some unique proprietary approaches to unlock value in underwater hotels that can benefit lenders, borrowers and investors. (GOOGLE "JMBM SAVE program".)
Whether it is a troubled investment or new transaction, JMBM's Global Hospitality Group® creates legal and business solutions for hotel owners and lenders. They are deal makers. They can help find the right operator or capital provider. They know who to call and how to reach them.