22 November 2010
Mixed-use can be a key to unlock value. But "standards" can be critical to protect the value of your hotel mixed-use asset
Some years ago, we coined the term "hotel-enhanced mixed-use" to describe those dynamic mixed-use properties where the hotel acts as the "spark plug" that energizes the entire project.
Hotels can be the "ultimate amenity" for mixed-use projects because they can distinguish the project, provide a great driver of traffic, and offer an integrating hub for residential and retail customers.
Since that time, we have seen hotels in successful mixed-use properties achieve RevPAR premiums of 30% to 40%. But these success stories are written about hotel developers and brands that understood — on the front end — that quality control had to be hard-wired into the regime. Hotel owners and hotel brands that failed to do that have not been so lucky.
In her article below, which was recently published by Hotel Business, hotel lawyer Catherine Holmes, a senior member of the JMBM Global Hospitality Group®, offers experienced advice on how you can "Protect your mixed-use asset by creating and maintaining standards."


Protect your mixed-use asset by creating and maintaining standards
Catherine Holmes | Hotel Lawyer, JMBM Global Hospitality Group®
Mixed-use hotel projects offer benefits to hotel owners around the world. Our client, Steven Pan, chairman of Regent Global Holdings and the owner of the Regent hotel brand, was recently interviewed in the Wall Street Journal. In the interview, Steven talked about the value added to his Grand Formosa Regent Hotel in Taipei by its luxury retail shopping mall and branded residential apartments. Confirming his experience, some studies have shown that hotels adjacent to retail shopping achieve a RevPAR premium of 30% to 40%.
The newest resorts in Hawaii, including the Trump International Hotel & Tower, Waikiki Beach Walk, feature condominium suites and residences. The benefits of offering hotel branded residences are borne out by some studies showing that they can achieve a 25% to 35% premium on sale price per square foot over unbranded residences. The synergies of hotels with retail and residential uses are likely to result in more mixed-use hotel projects in the future in Asia, the Caribbean and the Americas.
All of the areas of a hotel mixed-use project reflect on the quality of the hotel and the brand. As the saying goes, "You're only as good as the company you keep." A luxury hotel surrounded with discount stores will inevitably tarnish the image of the hotel and its brand name. Or, imagine a resort hotel with a dozen or more housekeeping vendors arriving in cut-off shorts and T-shirts at any hour of the day or night at the hotel to clean hotel units — this is exactly what did happen in some of the early condominium hotels in Florida.
How can the hotel owner or hotel brand maintain quality control if units in a mixed-use project are sold or leased to multiple owners and lessees? As long as there is a single owner of a mixed-use hotel project, the owner and the hotel operator can decide between themselves what the hotel quality standards will require for the entire project. Complications arise when, as is typical, the hotel owner sells individual hotel, residential or commercial units in the project to multiple purchasers. The hotel owner and hotel operator will need to build in controls on unit owners that will last throughout the life of the project, and will be binding not only on the original purchasers of units, but on subsequent purchasers as well.
Here are some of the ways that hotel owners and hotel operators can protect the hotel quality standards in a mixed-use hotel project with multiple owners:
Commercial Units
Establish controls on the types of retailers and restaurants — the project documents (particularly the condominium documents that will be binding on all owners and subsequent purchasers of units in the project) should specifically prohibit those types of businesses that would not be consistent with the brand image (which may include such businesses as discount stores, second hand stores and liquor stores), and may also include a requirement that the businesses permitted will conform to the image of the brand, giving the hotel operator the right to decide on a case-by-case basis. Since studies show shopping is an important activity for travelers (including one study reporting that 32% of U.S. domestic leisure travel activities were spent on shopping and 81% of all U.S. domestic travel is for leisure purposes), the hotel operator should consider the types of retail establishments at a mixed-use hotel project an important part of the guest experience at the hotel.
Establish rules for providers of commercial unit maintenance services — the project documents should allow the hotel operator to set rules for third party maintenance service providers, including requirements for uniforms, hours of providing service, background checks of personnel, insurance and bonding.
Establish requirements for maintenance that affect other parts of the project — anything that can be seen or that can affect other parts of the project should be regulated through the project documents. For example, fumigation requirements, signage restrictions, storage restrictions, and noise restrictions. Many of these restrictions are typical in condominium regulations, but in a hotel project, the hotel operator may want to go a step farther and allow the hotel operator to adopt modifications to the regulations of the project as necessary to address new problems as they arise, without the need for action by the board of directors or owners of the project.
Require hotel operator approval of leases of commercial units and give the hotel operator the right to enforce the lease terms — any lease of a commercial unit should require the lessee to maintain the standards required of owners in the project. In addition, every lease should give the hotel operator the right to enforce the lease, to assure that if any owner of a unit does not enforce the obligations of a lessee, the hotel operator has the right to do so on its own behalf, without the cooperation of the unit owner.
Establish penalties that the hotel operator can enforce quickly at little or no cost — the hotel operator needs to be able to act quickly and inexpensively if a unit owner or lessee violates the quality control regulations of the project. Consider whether in addition to monetary penalties, (which can be costly and take too much time to enforce) local laws allow the hotel operator to deny use of common areas, turn off utilities and take other actions to restrict access or use of the unit, in addition to monetary penalties, which can be costly and take too much time to enforce.
Residential Units
In addition to all of the suggestions mentioned above for Commercial Units, Residential Units should be subject to the following:
Don't allow short term rentals of residential units unless they meet the same FF&E and maintenance standards as the hotel units – anyone who rents a unit in the project will expect the quality of the unit to be consistent with the quality standards of the entire hotel. If a residential unit owner does not want to meet those standards, they should not rent their units to transient guests. In the early days of condominium hotels when there were no requirements on unit owners to maintain brand standards in their individual units, hotel operators would sometimes give an unsuspecting guest an "unwelcome letter," advising them that they had just rented a unit from someone in the hotel whose unit did not meet the hotel's standards. This of course did nothing to improve the image of the hotel in the eyes of the unhappy guest.
Hotel Units
Hotel Units are intended to be rented, and for all projects where U.S. investors or the U.S. securities laws apply, hotel unit owners cannot be restricted from renting their units through any rental service they choose. However, this does not mean that hotel unit owners should not be required to maintain their units in a manner consistent with the hotel brand standards. To accomplish this:
All hotel units should be required to receive hotel services – even if a hotel unit is not included in the hotel operator's rental program, all hotel units should be required to look the same as other hotel units, with the same FF&E and OS&E, and receive the same hotel cleaning and maintenance services. The best way to enforce these requirements is to require every hotel unit owner to enter into a hotel unit maintenance agreement. A key feature of the unit maintenance agreement is the requirement that all hotel guests pay for rental of the hotel unit at the front desk, and that the front desk is authorized to deduct the cost of the unit maintenance from the rental revenues remitted to the hotel unit owner.
________________________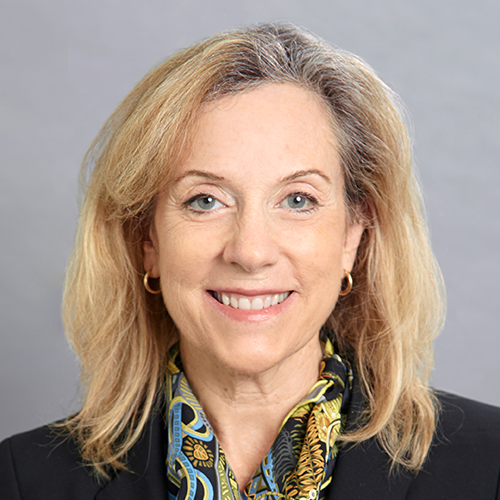 Catherine DeBono Holmes is a hotel lawyer with JMBM's Global Hospitality Group® and specializes in resort and hotel purchase and sale transactions, resort and urban mixed-use developments, hotel management and franchise agreements, and hospitality asset workouts.
She recently represented Formosa International Hotel Corporation in the acquisition of the Regent brand hotels with operations in Asia, Europe, the Middle East and the Caribbean. Cathy also assists hotel owners, lenders and investors with complex entity structuring, as well as public and private offerings of debt and equity securities. She has worked extensively with hotel owners in the recruitment and selection operators, and negotiation of hotel management and franchise agreements. For more information, please contact Cathy Holmes at 310.201.3553 or cholmes@jmbm.com.
Hotel Mixed-Use Articles
"Hotel Mixed-Use" is the key to reinventing retail says ULI Retail Panel
"The new "LIFESTYLE" hotel brands are changing the hotel industry and hotel mixed-use. Miraval: The health and wellness lifestyle brand
"Hospitality Lawyer on "LIFESTYLE" hotel mixed-use development. Are Valencia and Miraval the new paradigms for "lifestyle" hotel mixed-use?
"Hotel Mixed-Use" . . . pass key to unlocking new development and bigger profits?
"Hospitality Lawyer on hotel mixed-use development projects in China, India, Mexico, the Caribbean, Guam — What the experts say now.
Articles by Catherine Holmes
"Hotel Joint Ventures: Four Keys to Success
"Hotel lawyers: Public-Private Financing still works for hotel developments
"Condo Hotel bankruptcies, workouts and turnarounds fill the headlines, the nightmares of lenders and the dreams of opportunistic investors. Part 1
"Condo Hotel bankruptcies, workouts and turnarounds fill the headlines, the nightmares of lenders and the dreams of opportunistic investors. Part 2
"How to build, operate and finance GREEN hotels now./a>
"Condo Hotel Lawyer: The "Splits" — One size does not fit all
________________________
Our Perspective. We represent hotel lenders, owners and investors. We have helped our clients find business and legal solutions for more than $87 billion of hotel transactions, involving more than 3,900 properties all over the world. For more information, please contact Jim Butler at jbutler@jmbm.com or 310.201.3526.
Jim Butler is a founding partner of JMBM and Chairman of its Global Hospitality Group®. Jim is one of the top hospitality attorneys in the world. GOOGLE "hotel lawyer" and you will see why.
JMBM's troubled asset team has handled more than 1,000 receiverships and many complex insolvency issues. But Jim and his team are more than "just" great hotel lawyers. They are also hospitality consultants and business advisors. For example, they have developed some unique proprietary approaches to unlock value in underwater hotels that can benefit lenders, borrowers and investors. (GOOGLE "JMBM SAVE® program".)
Whether it is a troubled investment or new transaction, JMBM's Global Hospitality Group® creates legal and business solutions for hotel owners and lenders. They are deal makers. They can help find the right operator or capital provider. They know who to call and how to reach them.