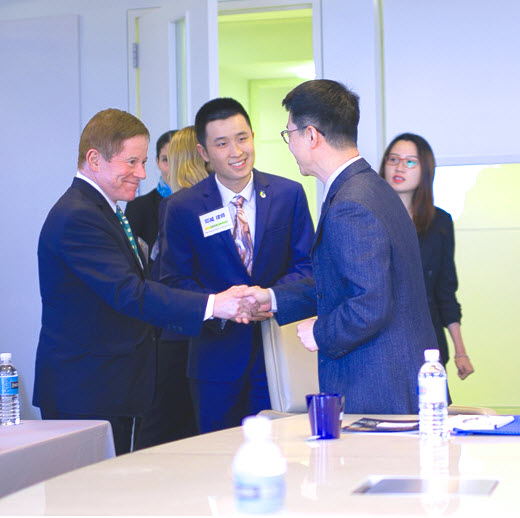 Recently, a Chinese government delegation visited Jeffer Mangels Butler & Mitchell LLP.  The delegation included some of the highest-ranking officials from a top Chinese government agency – "China State Administration of Foreign Exchange" – an agency that directly oversees the investment of $3 trillion of China's foreign reserve.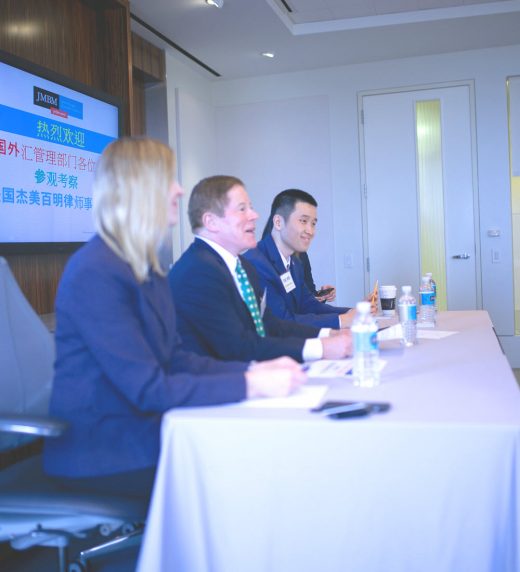 The delegation attended a lecture presented by JMBM attorneys – Jim Butler, Joyce Men, and Wei Deng.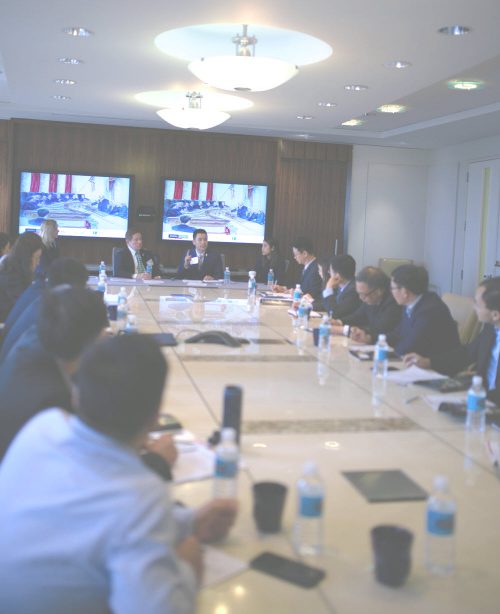 As the chairman of the Chinese Investment Group®, Jim Butler answered questions about the American legal system.  In particular, Jim Butler used examples from the hotel industry to illustrate some of the costly pitfalls that Chinese investors should know about.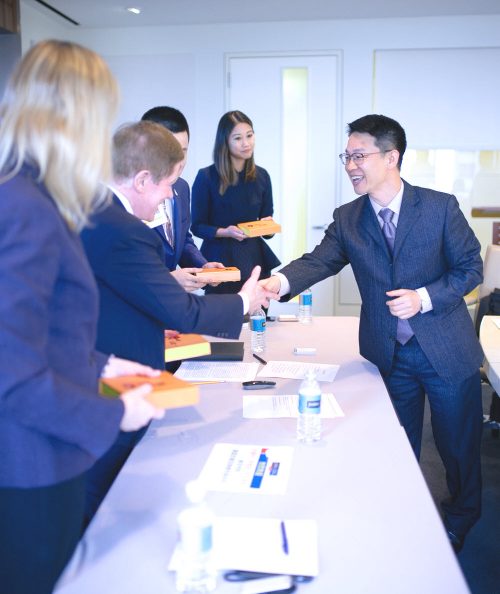 After the lecture, the head of the Chinese government officials highly praised the lecture.  He presented to Jim Butler and his team an exquisite present from China as a token of the delegation's appreciation for the lecture.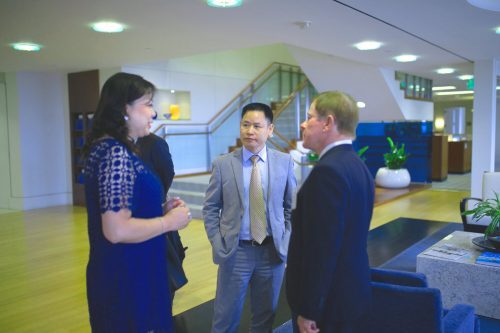 Later, Jim Butler had a friendly conversation with his old friends from Industrial & Commercial Bank of China (ICBC), the largest bank in the world.  In the photo above, on the right is Jim Butler.  In the middle is Shulin (Forest) Peng, head of ICBC North America FI Center.  On the left is Alice Gao, Vice President of ICBC.