8 December 2018
Hotel Lawyer on Owners' concerns with hotel brand franchise agreements — Areas of Protection or Non-competition clauses
My partner Bob Braun is a senior member of our Global Hospitality Group® and has experience with many hundreds of hotel management and franchise agreements. Bob is also co-author of the Hotel Management Agreement & Franchise Agreement Handbook (3rd edition), and has first-hand experience with branding and management for every major traditional hotel brand, including a number of multi-branded properties. Today he explores the growing problem for hotel franchisees in gaining meaningful protection from other hotels operating under their franchisor's brands.
Hotel Franchise Agreements:
What happened to my Area of Protection?
by
Bob Braun, Hotel Lawyer

Brand concentration, new brand proliferation and ascendance of the franchise model of branding
Brand concentration has intensified greatly over recent years and many new brands have been created. At last count (and the count changes often), Marriott owns 30 brands, Accor has 33, Wyndham has 18, Hilton has 14, IHG has 13, Choice has 11 and Hyatt has 10. For a hospitality chain, a portfolio of brands used to represent a customer and regional segmentation strategy designed to target buyers across the economic spectrum and resonate with local preferences.
Before the mergers and acquisitions, new brand launches, and the development of soft brands, a hotel chain typically had a few iconic brands in each chain scale that customers could easily recognize and differentiate from the competition. Guests could rely on their knowledge of the brands for a predictable experience commensurate to the brand promise. Moreover, it was common for brands to operate, own, or both operate and own properties, giving brands "skin in the game" and greater ability to create a uniform guest experience. Over the years, however, franchising became the preferred model for growth, shifting more of the costs of development and costs of ownership to hotel owners. Today, you would be hard-pressed to name a hotel that owns a significant number of properties.
While the move to managed and franchised hotels freed up capital to invest in new growth, the brands faced a new dilemma — how to build or convert more hotels in a market where they already had operating branded properties. After all, brands could not rely solely on fee-based revenue from existing properties growing at single-digit RevPAR to meet expectations of Wall Street investors, but they also couldn't open the same brand next to one that already existed.
As brands pursued franchised growth, they have also tried to retain the right to saturate a market with their affiliated flags. Hotel brands now uniformly reserve the right to operate competing properties in the same location as existing properties — helping them to fulfill their goal of expanding their markets. Hotel owners, of course, have a different view — having the only property of their brand (or of any competing property, whatever the brand) is a benefit, and allows the owner comfort that they will be able to benefit from their investment.
Owners' challenges in obtaining protection from competition by their brand's other hotel owners using the same reservation system.
Owners see a number of benefits to limiting competition within the brand:
Avoiding market confusion – if two hotels of the same brand (or similar brands) are located close to each other, it's natural that there will be market confusion, and guests can confuse one property with another. This makes it more difficult to present a predictable guest experience and reduces loyalty.
Maintaining occupancy and rate – multiple competing hotels in a market makes it more likely that each hotel will operate at less than optimal occupancy, driving lower rates and resulting in direct financial and reputational loss. Hotel owners recognize that they benefit from having an adequate number of rooms in the market; they also recognize that a surplus of rooms results in losses.
Intra-brand conflicts – the entry of a new competing hotel can come at the expense of an older property. A new property may have facilities that make it more attractive than an older property. Moreover, the brand will have to allocate scarce resources (personnel and funds) to the new property, diluting its attention to the existing hotel.
Benefits of new builds – there is also the likelihood that a new property will divert business from an older property – everyone wants something new, the new property will be the "bright shiny penny," and the new property may have updated facilities. To compete, an existing property may be forced into an "arms war" to spend more money to retain the same patronage.
Typical terms for territorial protection
Given the importance of a territorial protection, brands offer limited comfort to owners. First, the area of protection generally covers only the specific brand, not potentially competing affiliated brands. Thus, a brand can open multiple flags appealing to the same clientele without limitation. While brands claim that each flag attracts only a specific clientele, and different brands under the same ownership do not compete with each other, that suggests a level of differentiation among consumers that may not be clear.
Second, the term of the exclusion typically covers only a portion – often a small portion — of the term of the franchise or management agreement. Brands limit the term because of the belief that a stabilized property can compete effectively with a new property. However, as noted above, new properties have inherent advantages; in fact, an older brand might need more protection in the later years of its term than the early ones.
Perhaps one of the most troubling exceptions to territorial restrictions is "chain acquisitions." Brands typically exclude "an acquisition of a minimum number of hotels from the prohibition against competition, allowing a brand to acquire management or licensing rights for a property, and convert it to a directly competing flag – allowing them to do through acquisition what they could not with a newly constructed property. While brands take the position that since this does not change the competitive landscape, it ignores the fact that a new hotel under the same name will come onto the market must create a change.
Why do brands care?
Brands resist territorial protection for the same reason they resist any restriction on their operations – their goal is to expand to as many properties and rooms as reasonably possible, and an area of protection that seems reasonable today may not give the brand adequate room for expansion in the future. Brands may foresee that an area that can support a single hotel property today might support multiple properties in the future.
Brands also argue, with some validity, that owners are protected by markets, which will not support financing multiple properties – in effect, relying on owners, lenders and investors to ensure that a market does not become oversaturated.
Brands may also point to the barriers to entry in a particular location – lack of available properties, zoning and other issues that can make it uneconomical to build a property. This does not, however, protect against developers or investors who are able to overcome those barriers, or against changes to remove the barriers.
What should Owners do?
The greatest threat from ineffective restrictions is likely to occur in a slowdown. In a recession, a shrinking demand pie gets apportioned in smaller shares to feed all the new franchisee growth that chains have aggressively pursued.
In the next downturn, as brand awareness has been diluted, fewer customers may remember what that new brand is and what it stands for. Alternatively, they may simply compare their options online and pick the best price, without regard to a specific brand.
Chains currently benefit from a low-capital and low-touch franchising model while hotel owners take the bulk of the risk — the franchisor gets a big part of hotel gross revenues (regardless of where that revenue is generated). In many cases, they take as much as 15% or more of gross revenues, when marketing, central services, reservations and other costs are included.
But when chain reservation systems start generating fewer reservations during a downturn, the effective cost of being part of a chain could be significantly higher because the owner pays fees to the brand for reservations. Owners will need to work harder to source business from other channels.
Since brands fight any restrictions, what should owners consider in negotiating areas of protection?
First, owners need to consider the likelihood of changes in economic conditions. A good economy today may mask potential weaknesses in the market. While a market may currently support multiple properties, when the economy weakens, the need for protection will become clearer.
Owners should also be aware of the different issues facing secondary or tertiary markets, compared to a primary market. A single new competitor anywhere in a smaller market could have a greater effect than a number of new competitors in a larger market.
Consideration needs to be given to the importance of an AOP in an agreement. When all is said and done, the AOP is just one issue to be negotiated in a franchise or management agreement. Where does it stand in the hierarchy of issues? Can it be used as leverage for something more important?
Finally, as brands consolidate, owners will find that they are competing not against another reservations system, but against their own reservation system – one of the reasons for wanting an area of protection in the first place.
Like many terms in brand-generated agreements, limits on areas of protection are often presented as a non-negotiable term. The importance of territorial protections in brand agreements should encourage hotel owners to rethink them and consider how they can gain meaningful protection, and how they can leverage their bargaining power.
The Global Hospitality Group at Jeffer Mangels Butler & Mitchell LLP has unparalleled experience in negotiating all aspects of brand management and franchise agreements. Contact Robert Braun (rbraun@jmbm.com) if you have questions on how we can assist you in your negotiations.
This article is one result of a dialogue with experienced professionals at Expedia, and we thank them for their insight.
For more information on hotel branding, management and development
You will find a lot more information related Hotel Development, Hotel Franchise and Hotel Management Agreements on the Hotel Law Blog.
The following are only a few of the resources you will find there: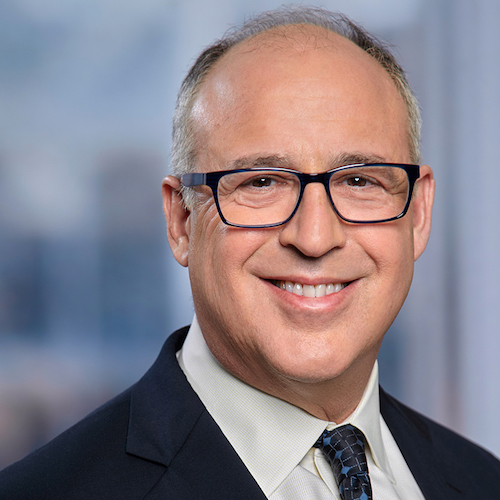 Bob Braun is a Senior Member of JMBM's Global Hospitality Group® and is Co-Chair of the Firm's Cybersecurity & Privacy Group. Bob has more than 20 years experience in representing hotel owners and developers in their contracts, relationships and disputes with hotel managers, licensors, franchisors and brands, and has negotiated hundreds of hotel management and franchise agreements. His practice includes experience with virtually every significant hotel brand and manager.
Bob also advises clients on condo hotel securities issues and many transactional matters, including entity formation, financing, and joint ventures, and works with companies on their data technology, privacy and security matters. These include software licensing, cloud computing, e-commerce, data processing and outsourcing agreements for the hospitality industry.
In addition, Bob is a frequent lecturer as an expert in technology, privacy and data security issues, and is one of only two attorneys in the 2015 listing of SuperLawyers to be recognized for expertise in Information Technology. Bob is on the Advisory Board of the Information Systems Security Association, Los Angeles chapter, and a member of the International Association of Privacy Professionals. Contact Bob Braun at 310.785.5331 or rbraun@jmbm.com.
---
This is Jim Butler, author of www.HotelLawBlog.com and hotel lawyer, signing off. Why don't you give us a call (or send an email) and let us know what you working on? We would like to see if our experience might help you create value or avoid unnecessary pitfalls. Who's your hotel lawyer?