22 December 2014
Click here for the latest articles on Hotel Management Agreements.
A version of this article first appeared in Hotel Business Review in December 2014, and this article is reprinted with permission from www.hotelexecutive.com.
The shrinking terms of hotel management agreements
Better bargaining position for hotel owners on HMAs
by
Jim Butler and Mark S. Adams | Hotel Lawyers
The relationship between hotel owners and managers continues to evolve. Hotel management agreements historically were long-term. Fifty to sixty year terms were common. However, in the last few years, hotel owners have successfully negotiated shorter contract durations and other more favorable terms, even from the largest and most sought-after major brands. This trend is likely to continue and expand as brands realize that hotel owners have the power to terminate so-called no cut, long-term hotel management agreements, despite contrary provisions in the contract which courts now routinely ignore as a matter of public policy.
The Separation Of Hotel Ownership From Hotel Operations
Trade, pilgrimage, conquest, and adventure have been the driving forces of travel since ancient times. For more than 5,000 years, accommodations for these travelers were provided by inns or monasteries. These lodging facilities were typically owned and operated by the same persons. That ownership pattern still exists today, particularly among mom-and-pop operations or small chains, but more and more, there is a separation of hotel ownership and hotel management.
This trend first gained traction when Kemmons Wilson started the first hotel franchising of Holiday Inns in the 1950s, and picked up momentum in the next couple of decades when hotel operators decided to move hotel real estate off their balance sheets with sale-leaseback transactions, and when hotel investors bought hotels and elected to lease their hotels to professional hotel operators. The separation of ownership and management continued and became the prevalent structure as hotel management agreements were developed in the 1970s and proliferated in the 1980s, 1990s and 2000s, particularly for larger, higher-end hotel properties.
But in the last ten or 15 years the franchise model has become the dominant one, at least by number of branded rooms, and particularly for the rapidly expanded extended stay and select service segments of the industry. Under this model, ownership is separate from branding, and usually a professional (unbranded) hotel management company is a surrogate for the brand.
Ultimately, the separation of ownership and management brought about by this evolution meant that the traditional hotel companies focused more on finding more owners of hotel real estate that they could brand and manage, and the owners of hotel real estate (lacking hotel brand or management capacity) focused on collecting rents or looking to their brand and operator to optimize profits. In other words, the concept of a hotel being owned by one entity and operated by another became a preferred model, whether under a hotel lease, hotel management agreement or a franchise.
Since the 1990s, when some estimate that 60% of the hotel rooms in the U.S. were unbranded, more owners have elected to brand their hotels to access the professional management, finaceability, marketing power and resources of the brands. Today, unbranded hotel rooms probably comprise less than 20% of the hotel rooms in the U.S. This massive shift to the brands further reinforced the separation of hotel ownership from hotel branding and management.
The separation has been facilitated by the fact that hotel guests do not particularly care who owns the title to the hotel real estate as long as the hotel's physical facilities and service levels meet their expectations and are predictable, satisfactory, clean and safe. Branding was one way to provide assurances of consistency and meeting minimum brand standards. In this evolving dynamic, brands focused on operations, brand standards, and system expansion.  They were less capital-constrained because owners now provide the bulk of capital to build and maintain hotel real estate and related facilities.
The Hotel Management Agreement ("HMA")
The HMA is one of the clearest separations of ownership and operation. A branded HMA with one of the traditional hotel management companies is typically a long-term agreement between the owner and operator under which the operator is delegated virtual control over the operations of the hotel. The principal provisions in an HMA are, as follows:
Term
Operating Fees and Charges
Operator Guarantees
Performance Measures of the Operator
Budget Procedures
Required Owner Approvals
Required Capital Expenditures
Non-Compete Clause
Dispute Resolution Procedures
Indemnifications
Termination, including Early Termination and Termination Fees or Liquidated Damages.
Major brand HMAs have historically had base initial terms of 20 years or longer, with rights of renewals or extensions in multiples of five or 10 years. As a result, many branded HMAs have effective terms of 60 years or more. Hilton recently sold the Waldorf-Astoria in New York which included a 100 year HMA. Since the brands typically no longer own the hotels, the brands' business models are built upon their inventories of HMAs and the anticipated revenues to be derived from them — virtual annuities. Understandably, the brands have become extremely protective of their inventories of HMAs. As much as possible, brands have made, or have tried to make, their HMAs no-cut, irrevocable contracts.
Given the long-term duration of HMAs, the up and down cycles in the economy and in the lodging industry, sooner or later disputes will inevitably arise between the owner and operator. The problems arise from the tensions brought about by the separation of ownership and management discussed above. Operators no longer have to pay for the maintenance or repositioning of the hotel real estate. They are paid virtually all their fees "off the top" (based on gross revenues) whether or not the owner derives any profit. Operators also have an interest in building their brand value and guest loyalty, without regard to return on the hotel owner's investment. The risk and reward of hotel ownership has been fundamentally alienated from hotel management and branding.
While many disputes are anticipated and are provided for in the dispute resolution provisions in the HMA — such as mini-arbitrations before specialized experts over capital expenditure requirements, budgets, design issues, and the likes – other disputes go to mediation and if not resolved, to arbitration or litigation. And, absent a specific right to terminate, such as a failed performance metric, terminations could, in the past, be contractually enjoined.
On reading the plain language of a typical HMA, the owner might conclude that, without a failed performance metric or applicable termination event, there is no way to terminate the operator. The owner seems stuck within a failed relationship with an operator. But as these HMAs and their no-cut provisions have been tested in the courts, owners and operators have found that certain onerous provisions in the HMAs are not enforceable.
The first major legal test was in the early 1990s where the court held that hotel management agreements are agency agreements. That was significant because, not only is an agent bound by fiduciary obligations to the principal, under the law of agency, the principal (i.e., the owner) has the power to terminate its agent (i.e., the operator) with or without cause. The only exception to this power is when the agency is coupled with an interest. Not surprisingly, operators then included provisions in their HMAs claiming that they were agencies coupled with an interest. The courts held, however, that such proclamations, with nothing more, were unenforceable. The operators then included provisions in their HMAs expressly disclaiming any agency relationship; but again, such disclaimers were held by the courts to be ineffective. Under agency law, mere words are not controlling, rather, the actual relationship between the parties determines the existence of an agency. The owner's delegation to the operator to do X, Y, and Z for the owner is the kind of relationship that establishes an agency.
Aside from the owner's power to terminate the operator under agency principles, the courts have also determined that the HMA is a "personal services agreement" and therefore can be terminated. Moreover, because it is a personal services contract, neither party can be forced to perform their obligations under it.
Certain operators, faced with the reality that their primary balance sheet assets could be terminated at any time, with or without cause, have now taken a different approach. In Maryland, hotel operators convinced the state legislature to pass laws which apply to HMAs that attempt to circumvent the above judicial decisions. The goals of the Maryland statutes are to make HMAs not terminable at will by the owner; to make enforceable hollow proclaimations in an HMA; and to force owners to live with underperforming, untrustworthy, or ineffective operators. Only the most unsophisticated owner would ever agree to have Maryland law govern the HMA. Maryland Code, Commercial Law §23-104 provides, as follows:
If an operating agreement states that it shall continue for a period of time or until the happening of an event, the operating agreement shall be enforceable between the parties until the expiration of the period of time or the happening of the event unless the operating agreement contains a right of early termination.
And, Maryland Code, Commercial Law §23-102 provides, as follows:
(a)  If a conflict exists between the express terms and conditions of an operating agreement and the terms and conditions implied by the law governing the relationship between a principal and agent, the express terms and conditions of the operating agreement shall govern.

(b)  A court may order the remedy of specific performance for anticipatory or actual breach or attempted or actual termination of an operating agreement notwithstanding the existence of an agency relationship between the parties to the operating agreement.
But since HMAs are personal services agreements, the enforcement of them under these Maryland laws would likely violate the Thirteenth Amendment of the United States Constitution. Such a constitutional challenge, however, has yet to reach its way through the courts. In any event, the efforts undertaken by hotel operator lobbyists in Maryland (where two of the largest hotel management companies are based, namely, Marriott and Choice Hotels) demonstrate the harsh recognition by hotel operators that their HMAs are subject to the owners' absolute power to terminate at will, and that owners can no longer be forced to suffer a long-term contract with an unsatisfactory or untrustworthy operator.
Although the owner has the power to terminate, if the owner does not have the right to terminate, the owner will be subject to damages, generally based on the net present value of the operator's provable net profits for the remaining term, less the operator's required mitigation from a substitute property. This can be far less than either the contractual termination fee, or the future losses to be sustained by the owner from the operator's subpar performance. In any event, most of these terminations, and the disputes over them, are resolved between the owners and operators outside of arbitration or litigation.
Within this backdrop, the terminations of existing long-term HMAs have become acutely more common. The recognition by the operators of the vulnerability of long-term HMAs has also greatly enhanced the owners' ability to negotiate HMAs with shorter terms, and with more favorable termination provisions. For example, shorter initial terms with the prospects of mutually agreed-upon extensions make sense. If the operator is performing well under the then-existing market conditions, then the likelihood of an extension is strong. If not, then not. Similarly, the owner's contractual right to terminate upon a certain number of months' notice favors a well performing operator, but not the ineffective one.
Ultimately, the bargaining position of the brand or operator reflects the general success of the brand for owners. A well-established brand that dramatically outperforms the competition in providing owners with a high return on investment will be highly sought after by hotel developers and owners, and the brand will have substantial bargaining power during HMA negotiations. By contrast, a new brand, or a struggling brand that is seeking to reposition itself, will make more concessions to the owner. For example, in order to roll out a new brand – say, to get 100 new hotels under a new flag in the next 5 years — a hotel company will normally put the brand "on sale" as compared to more established brands. This generally means that an owner will take more risk on whether that new brand will pay off and, consequently, means that the owner will get significant allowances on terms — not just the fees, but contract duration, free termination rights or better performance standards, more owner approvals and control, conversion rights, financial support, and other important inducements.
Finally, a better balance for owners?
Ultimately, the root of most owner-operator disputes can be traced to the separation of hotel ownership and management. As a result, operators have significantly different financial interests than owners. Operators' incentives are driven by gross revenues (not the net), and the pampering of the hotel guest without regard to the cost-benefit analysis of the program, amenities, or incentives. Sliver investment by operators does not solve this issue because operators are effectively buying annuities (long-term management contracts) which are paid off-the-top from hotel revenues. Operators get base fees, frequent traveler fees, reservation fees, IT fees, purchasing fees, and a host of other revenues based on gross transaction levels, even if the unfortunate owner has to write a check out of its own capital resources to cover the operator's poor bottom line performance. The typical branded operator controls or receives 14-16% of the gross revenues of the hotel after everything is taken in to account.
In sum, recent legal developments make virtually any long-term hotel management agreement terminable by the owner and have changed the ball game. These developments are affecting the dynamics at the HMA bargaining table over contract duration and other important terms. (See, "Hotel owner-operator disputes: Marriott v Eden Roc — what it all means for terminating hotel management agreements" at HotelLawBlog.com.)
For more information on hotel franchise agreements and hotel management agreements
The right hotel brand and management agreement can be the difference between success and failure of a hotel. The Global Hospitality Group® at Jeffer Mangels Butler & Mitchell LLP has negotiated, renegotiated, litigated and advised on more than 1,000 hotel management and franchise agreements all over the world. To see how we help clients in this arena, please click here to see our brochure.
We also have a rich library of free resources available on most topics of interest to people dealing with hotels. These are all available at www.HotelLawyer.com. This is where you will find our free handbooks under the "Resource Center" tab.
For blog articles, scroll down any page of HotelLawyer.com and look on the right side for Topics that appear in red letters. For example, you can see all the blog articles on "Hotel Franchise & License Agreements" by clicking that link. The same goes for "Hotel Management Agreements" or any other subject you see listed down the right hand side of HotelLawyer.com.
The following are only a few of the relevant blog articles you will find there: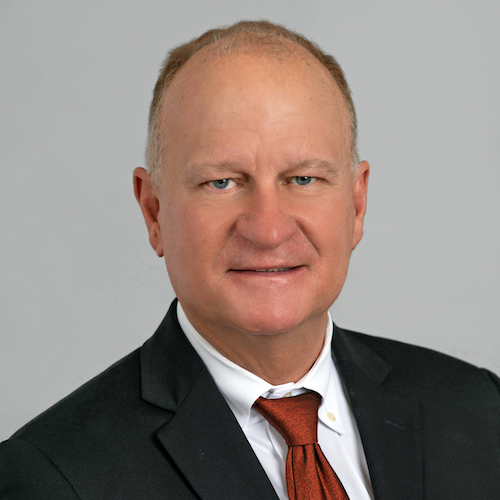 Mark S. Adams is an experienced trial lawyer and a member of JMBM's Global Hospitality Group® and Chinese Investment Group®. He focuses his practice on business litigation including contracts, corporate and partnership disputes, and hospitality disputes and litigation. On behalf of hotel and resort owners, Mark has successfully litigated the termination of long-term, no-cut, hotel management agreements, franchise agreements, fiduciary duty issues, investor-owner disputes, TOT assessments, and more. He has wide-ranging trial experience in a variety of commercial disputes, including complex multi-party litigation and class actions. He has tried numerous cases in state courts, federal courts, and in domestic and international arbitrations, and is a frequent author and speaker on trial practice. Mark's trial wins have been covered by Forbes, Reuters, and other publications. He has obtained two of California's annual 50 largest jury verdicts in the same year. Mark has taken or defended nearly 1,000 depositions throughout North America, Europe and the Middle East. He has been quoted as an expert on noncompete agreements in the Wall Street Journal. For more information, contact Mark at 949.623.7230 or markadams@jmbm.com.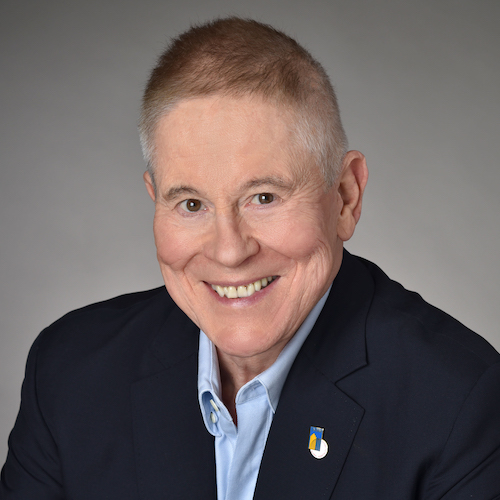 Jim Butler
is a founding partner of JMBM, and the founder and chairman of JMBM's Global Hospitality Group® and Chinese Investment Group®. He is recognized as one of the top hotel lawyers in the world and has authored or co-authored The HMA & Franchise Agreement Handbook, How to Buy a Hotel Handbook, and The Lenders Handbook. Jim has led the Global Hospitality Group® in more than $87 billion of hotel transactional experience, involving more than 3,900 hotel properties located around the globe. Jim's team has negotiated, renegotiated, litigated, arbitrated and advised on more than 1,000 hotel management agreements and many hundreds of hotel franchise agreements.
310.201-3526
or
jbutler@jmbm.com
This is Jim Butler, author of www.HotelLawBlog.com and hotel lawyer, signing off. Who's your hotel lawyer?
---
Our Perspective. We represent hotel owners, developers and investors. We have helped our clients find business and legal solutions for more than $87 billion of hotel transactions, involving more than 3,900 properties all over the world. For more information, please contact Jim Butler at jbutler@jmbm.com or +1 (310) 201-3526.
Jim Butler is a founding partner of JMBM, and Chairman of its Global Hospitality Group® and Chinese Investment Group®. Jim is one of the top hospitality attorneys in the world. GOOGLE "hotel lawyer" and you will see why. Jim and his team are more than "just" great hotel lawyers. They are also hospitality consultants and business advisors. They are deal makers. They can help find the right operator or capital provider. They know who to call and how to reach them.