12 August 2008
Hospitality Lawyer with the 3 most important issues facing the hospitality industry today and what you can do about them. Formed in 1910 and headquartered in Washington, D.C., the American Hotel & Lodging Association is the sole national association representing all sectors and stakeholders in the lodging industry. For almost 100 years, AH&LA has been the leading voice for the hotel industry, providing national advocacy on Capitol Hill — a comprehensive federal governmental affairs program covering legislative and regulatory issues for the lodging industry. (see www.ahla.com)
AH&LA has a lot on its agenda, but when I caught up with AH&LA Chairman, Tom Corcoran, he identified 3 of the most important issues to the hospitality industry and asked that we really focus our attention. Here they are . . .

The 3 most important issues facing the hospitality industry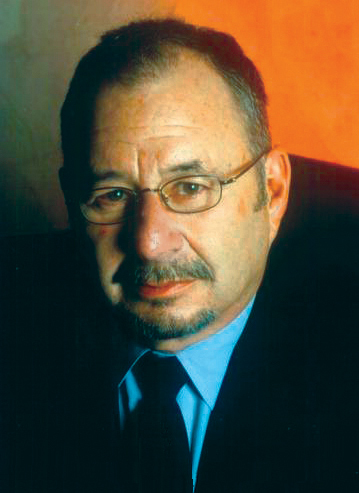 AH&LA's Chairman this year is Thomas J. Corcoran Jr., who also serves as Chairman of the Board of FelCor Lodging Trust Incorporated. With all the issues on AH&LA's plate, I was surprised Tom identified his top 3 so quickly.
Save the Private Ballot for union organizing elections.
AH&LA supports the Coalition for Democratic Work Place to defeat the deceptively-named Employee Free Choice Act (S. 1041) that should have been called the Employee Forced Choice Act if it were properly labeled. This law would take away a worker's right to a federally supervised private ballot when deciding whether or not to join a union. It would replace the private ballot with a biased and inferior process called "card check" which allows a union to organize if a majority of workers simply sign a card. Under this system, the workers' votes are made public to the employer, the union organizers, and co-workers. The Coalition's website is a great place to get more information, and to lend your support. We need to show support for politicians who have the courage to stand up against this bill, and take on the wrath of the union bosses who will stop at nothing to see it passed. See www.myprivateballot.com.
Green initiatives.
AH&LA is working with all brands to set standards for "green" and to define "best practices" for sustainable operations in the hospitality industry. LEED (the USGBC's Leadership in Energy and Environmental Design) seems to work pretty well for construction standards, but it really does not deal with the operational issues in hotels. To any remaining skeptics, Tom says it is increasingly clear that "consumers do care" and have been asking for hotels to become "green." (The hospitality lawyers at JMBM's Global Hospitality Group® have a rich library of free materials for you if you are thinking of building, renovating or operating a "green" hotel. See Green Hotels.)
The Tourism Bill.
AH&LA wants the U.S. Federal Government to fund a national marketing program to promote travel and tourism in the United States. The tiny country of Costa Rica spends more than a $100 million dollars annually in marketing Costa Rica as a destination for tourism compared to the United States' annual funding of exactly ZERO for marketing tourism to the U.S.!!! After 9/11 the U.S. share of international travel to our country is down 40%. There are other problems that need work like streamlining issuance of tourist and work visas, but marketing tourism to the U.S. is very important and the pending bill needs to be passed.
THE CARD CHECK LEGISLATION
What's the furor all about?
Tom and the AH&LA are asking hotel owners to contribute $5 per room to raise $30 million to educate the public on this deception by placing targeted ads in certain Senate races where we might affect the outcome of the election. Otherwise, this disastrous piece of anti-worker legislation currently has the edge on getting passed . . . and Senator Barack Obama has said he will sign it if he becomes President.
The unions have made passage of this law a life and death struggle, and have thrown massive resources into enacting this law. The all-out union strategy ranges from bluntly calling in all the political "chits" (the Faustian dilemma) collected over past elections, to mis-naming the bill as the Employee Free Choice Act (S. 1041) (What politician wants to be against "employee free choice"?)
What would the new law do? Goodbye secret ballot, hello "card check"
If enacted, workers would be denied the right to vote on unionization by secret ballot, a fundamental right which Federal Law now guarantees. Instead, all workers would be bound to a union deal when enough signatures have been collected on little cards obtained by union representatives in a completely unregulated process — unregulated as to time, place, circumstances of "solicitation" and as whether outright lies or ridiculous promises are made.
Wouldn't there be riots in the streets if our government representatives (Presidential candidates) tried to change our election laws to eliminate the secret ballot in all of our elections, and substitute card checks to elect officials? Why should it be any different when they propose to make this same change when it comes to union organizing elections — the vote that decides what workers want to do about a union, and which union will represent them, if any?
Card Check Process Invites Coercion & Abuse
Doesn't this legislation sound like a return to the most corrupt days of American politics when William M. "Boss" Tweed (1823 – 1878) and Tammany Hall bought and sold political office in New York City? The political machines were so corrupt, and successful in taking care of their bosses, that Tweed was convicted of stealing more than $100 million from New York taxpayers and died in jail 200 years ago. (Now that's when $100 million was really $100 million!)
In a number of recent card check situations, union bosses staked out the employer's parking lots, illegally obtained home information from license plates, and showed up at workers' homes (or their families') late at night or very early in the morning, demanding to know why the worker had not signed the card. No wonder the unions love card checks! Who wants a bunch of thugs outside your door at midnight, or harassing your spouse or aging parents? All you have to do is sign the little card. Boss Tweed would have been proud.
The Coalition for a Democratic Workplace confirms that there are many examples where card check elections have been challenged on the basis of coercion, misrepresentation, forgery, fraud, peer pressure and promised benefits. In July 2002 testimony before a House Subcommittee, an employee described the various misrepresentations and coercive tactics used by union organizers in card check elections: Those who would not sign were greeted with threats of termination, deportation and loss of 401(k) and health benefits; and those who did sign were given promises of green cards, termination of supervisors, and free food.
Why should the hospitality industry care?
First and foremost, the private ballot is a cornerstone of American democracy imbedded in the election process for most important elections. Whether we are voting for State and Federal officials or deciding on a union, we should have the right to secret ballot free of intimidation.
Second, this legislation will have a direct and significant impact on the hospitality industry. No one is immune. Tom Corcoran does not think that the hospitality industry has understood what this legislation could do and how serious the result could be. Today, when workers vote after hearing all sides of unionization issues they vote by secret ballot, and in more than half the cases the unions lose because the workers do not want to side with the union. There may be many reasons for not joining a particular union, whether it is a hopelessly bankrupt retirement fund, ties to organized crime, or a lousy record of failing to meet promises.
Without an opportunity for both sides to inform workers about the relevant considerations and allow the workers to vote by secret ballot, workers could be subjected to intimidation and high pressure tactics at home and at the workplace. Where intimidation and high pressure tactics have been imposed in other circumstances (neutrality card checks), the unions tend to do much better. A number of unions seem to thrive in environments of ignorance and bare knuckles.
Tom Corcoran says it very well: "The hospitality industry needs to understand that with this legislation they better get ready for union activity at all hotels — not just big brand name ones, even the Holiday Inn Express in Waco, Kansas needs to be prepared to be unionized if this goes through."
The time for action is now!
About AH&LA:
AH&LA is the voice of the hospitality industry. Individual hotels and owners cannot have an effective voice in Washington D.C. and elsewhere due to time or money. So the AH&LA is their voice, combining all the resources of each member as the voice of the industry on important matters effecting hotels and owners. The only way that the AH&LA can succeed is with the proper funding and staff to spend time researching and lobbying.
The AH&LA also supports other organizations such as AAHOA, NABHOOD, and HHOA. The AH&LA is not a competitive organization and it has a lot of common issues with other hospitality organizations and they are here to help. Tom says that the AH&LA encourages all other associations to join the AH&LA. He believes that working together so much more can be accomplished.
Tom Corcoran encourages people in the industry "to get involved" and help the AH&LA be successful, and he stresses that the success of the AH&LA really depends on the number of people in the industry that become involved and the support they provide. To get involved and become a member of the AH&LA you can register on their website at www.ahla.com.
This is Jim Butler, author of www.HotelLawBlog.com and hotel lawyer, signing off. We've done more than $87 billion of hotel transactions and more than 100 hotel mixed-used deals in the last 5 years alone. Who's your hotel lawyer?
________________________
Our Perspective. We represent developers, owners and lenders. We have helped our clients as business and legal advisors on more than $87 billion of hotel transactions, involving more than 3,900 properties all over the world. For more information, please contact Jim Butler at jbutler@jmbm.com or 310.201.3526.
Jim Butler is one of the top hospitality attorneys in the world. GOOGLE "hotel lawyer" or "hotel mixed-use" or "condo hotel lawyer" and you will see why.
Jim devotes 100% of his practice to hospitality, representing hotel owners, developers and lenders. Jim leads JMBM's Global Hospitality Group® — a team of 50 seasoned professionals with more than $87 billion of hotel transactional experience, involving more than 3,900 properties located around the globe. In the last 5 years alone, Jim and his team have assisted clients with more than 100 hotel mixed-use projects — frequently integrated with energizing lifestyle elements.
Jim and his team are more than "just" great hotel lawyers. They are also hospitality consultants and business advisors. They are deal makers. They can help find the right operator or capital provider. They know who to call and how to reach them.
Jim is frequently quoted as an expert on hotel issues by national and industry publications such as The New York Times, The Wall Street Journal, Los Angeles Times, Forbes, BusinessWeek, and Hotel Business. He is the Conference Chairman of The Hotel Developers Conference™ and Meet the Money®.
Contact him at jbutler@jmbm.com or 310.201.3526. For his views on current industry issues, visit www.HotelLawBlog.com.