19 April 2019
The Spring 2019 Trigild Lender Conference in Dallas, TX wrapped up on Thursday, April 18—an informative day-and-a-half conference delving into what the industry is saying about lending and debt for commercial real estate.
The Trigild Conference
Keynote speakers Peter Muoio, Ph.D. and Ten-X executive vice president Donald D. Sheets shared their perspective on commercial real estate, construction project risks, ethics questions, hospitality trends, economic forecasts, and whether a downturn is imminent.
Other programs at this exciting conference discussed the impact of natural disasters on the commercial real estate industry, block-chain and other emerging trends, and strategies to help lenders, investors and developers mitigate risk. Trigild brings together lenders, special servicers, legal counsel, investors, real estate fund leaders, asset managers, and loan buyers to network and learn from one another. Specializing in property management, receivership, bankruptcy, and advisory services, Trigild has hosted the Lender Conference for 7 years.
Lenders seeing distressed hotel loans?
Speakers at the conference noted a few troubled spots in lending, but they seem to be isolated to the oil patch or situations that are specialized and limited. Overall it seems that some experts project a continuation of modestly good times through 2020 or 2021, while a few doomsayers claim we are ready to fall off a cliff any minute.
There are many factors that could hinder continued growth (growing national debt, tight employment driving wage spirals, trade conflict, and political issues). But nothing seems imminent. And isn't it always something no one ever saw coming that trips up the economy?
Distressed hotel loans and lender concerns
I moderated the panel "Checking In: What's Happening in the Hospitality Industry," and had a productive discussion with Kevin Berry of Trigild, Troy Aramburu of Snell & Wilmer LLP, Eric Pruitt of Baker Donelson and Kevin Semon of Midland Loan Services/PNC Bank. Our presentation included an analysis of ADR growth, occupancy, RevPAR, and other economic indicators of how the hospitality market is performing.
At this point, we agree with STR, CBRE and other analysts that the hotel market is in pretty much the same situation as the general economy. We have some additional issues such as the impact of all the new supply, possible overbuilding in certain segments (such as limited service) and some geographic markets. But it looks like the hotel industry could generally continue to do well (but with slower growth) at least until 2020 or 2021 unless something currently unseen causes the economy to take a nosedive, and brings the hotel industry along with it.
Tips for lenders with troubled hotel loans
Although all of my panelists have seen a trickle of troubled hotel loans, it seems that many lenders want to be ready if the market should turn quickly. To help lenders, we have assembled a collection of 13 files on a flash drive that are designed to provide a reminder of some important issues. The files include The Lenders Handbook for Troubled Hotels, The Lender's Checklist for distressed hotel loans, Butler's matrix for selecting lender alternatives for distressed hotel loans, and more.
Please email jbutler@jmbm.com if you would like these Lender Resources for Troubled Hotel Loans.
Thanks to Trigild for one of the top Lender Conferences in the US. They do a very nice job!
---
This is Jim Butler, author of www.HotelLawBlog.com and hotel lawyer, signing off. Please contact us if you would like to discuss any issues or development that affect your hotel interests. We would like to see if our experience might help you create value or avoid unnecessary pitfalls. Who's your hotel lawyer?
---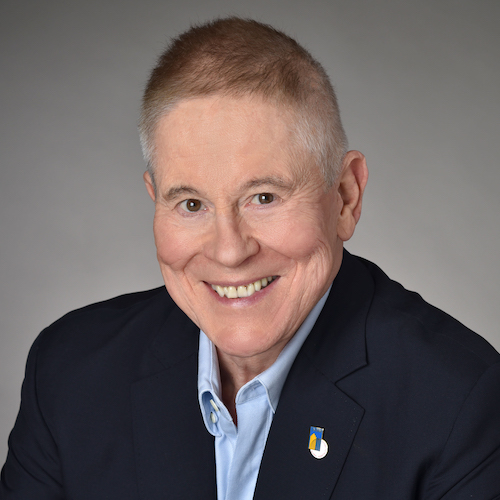 Jim Butler is a founder of the JMBM law firm and chairman of its Real Estate Department. He founded and chairs the Firm's Global Hospitality Group® and its EB-5 Finance Group which provide business and legal advice to owners, developers and investors of commercial real estate, particularly hotels, resorts, restaurants, spas and senior living. This advice covers purchase, sale, development, financing, franchise, management, labor & employment, ADA, IP, and litigation.
Jim is recognized as one of the top hotel lawyers in the world and has led the Global Hospitality Group® in more than $87 billion of hotel transactions and more than 3,900 hotel properties located around the globe.
Contact Jim at +1-310.201-3526 or JButler@jmbm.com