12 February 2019
Recently, my partner, Guy Maisnik, and I spoke about hotel retail mixed-use development with Kelsi Maree Borland of GlobeSt.com. Her article, Why Retail Owners Are Partnering With Hotels ran with the subtitle, With retail evolving to be more experience-driven, retail owners are finding the benefits of adding boutique hotels to shopping centers.
Retailers adding hotels to the mix is nothing new – but they may be more motivated than ever. The Hotel Law Blog has been covering hotel mixed-use projects — where the hotel provides the catalyst for social activity at shopping centers, office complexes, and residential buildings — since 2009. At that time, retail sales were suffering due to the Great Recession.
From GlobeSt.com:

"The Great Recession taught retailers that the old mantra was dead", says Maisnik. "'If you build it, they will come' may work in the movies but not for increasing retail sales. There were just too many stores and they were boring, outmoded and couldn't attract shoppers. The drivers for adding hotels to retail projects have not changed in the last 10 years but the force of the drivers and their impact has increased tremendously. Failure to adopt and grow to meet consumers' desires can be the death knell for retailers."
Add to this the spectacular growth of online sales, which accounted for 19.1% of total retail sales in 2018, and it is no wonder that brick-and-mortar retailers are hurting. Some, like Sears and JC Penney are scrambling for survival.
From GlobeSt.com:

"To survive the challenges from online retailing, brick and mortar retail will need to create exciting environments for consumers, where art, music, events, convenience and lifestyle provide a magnet for consumers. Properly done, hotels can be an important part of creating this magic, but hotels provide new levels of complexity in mixed-use projects with their own unique norms, customs, and players." Jim Butler
What retail properties are good candidates for a hotel, and what should owners interested in including a hotel look for?
To create a great mixed-use project, each component of the project must be strong and must be tested against the fundamentals for that type of real estate use. Just as retail developers go through their checklists to determine what will make a great retail center, if there is to be a hotel, office, entertainment, or residential component, each piece of the puzzle must be tested against its own unique criteria for success. This is particularly true for hotels which need demand, and require a rigorous feasibility analysis.
A struggling retail project is almost always a bad candidate for hotel mixed-use. A potentially strong retail project is the first threshold to pass before adding a hotel or any other property type. And when you have the elements for success for the right individual components, you then need a team with the experience to bring them all together to harmonize and maximize the legal and business structure, design, development and operations.
If there are good fundamentals for the component parts, experience demonstrates that adding a hotel element to retail can be synergistic at many points in the spectrum from luxury to lifestyle to midmarket. High-end luxury hotels have been very successful components for high-end malls. Boutique and lifestyle hotels have been extremely successful in hotel-retail mixed-use. And midmarket, select service hotels have been strong additions to close out malls or midmarket centers.
How can retail owners create synergy between the retail portion and the hotel?
Creating synergy with hotels and retail is like making great jazz music. It takes good equipment, technically excellent musicians and a certain amount of "magic inspiration" that brings it all together and makes it work.
Synergy is not created by plopping a hotel into a bunch of retail stores. It takes a lot of experience to provide both the technical and the artistic inspiration that makes it all work.
To adapt the basic rule of real estate, the 3 most important things for a successful hotel-retail project are experience, experience and experience. You want an experienced team in evaluating, structuring, designing, building, and operating each component of your project.
If you don't have the experience, hire the best people you can find to fill in the gaps. You want the most active players who bring technical expertise, innovation and creativity. You want people who are used to dealing with their own class of real estate and integrating multiple classes in a mixed-use project with hotel and retail. You need people who understand the business and legal interaction of multiple uses, changing parking and marketing dynamics, impact of activities on lease provisions, carve outs from exclusivity provisions, and flexibility for project promotion by component parts.
From GlobeSt.com:

"Hotels are a unique and important addition [to shopping centers] that can be the spark plug of energy, hallmark art and design, the comfortable meeting place, and a temporary home for 200 to 500 credit cards a day for the retailers and project components," said Jim Butler.
What's in it for hotels?
Past studies have shown that the hotel component in a hotel-retail mixed-use environment receives a 30% to 40% premium in revenue per available room (RevPAR) over comparable hotels in the competitive set. But achieving those kinds of results requires careful planning and the right advisors. The hotel and retail worlds are very different. The relationship between the shopping center and the hotel is complex and needs to be structured so both can benefit.
For more information on hotel mixed-use development, see:
The 10 biggest mistakes shopping centers make when adding a hotel
Hotel-retail mixed-use: A wave of new hotel development is beginning to swell
Hotel-Retail mixed-use: hospitality industry trend for 2013.
How "standards" can protect your hotel mixed-use assets . . .
---
This is Jim Butler, author of www.HotelLawBlog.com and hotel lawyer, signing off. Please contact us if you would like to discuss any issues or development that affect your hotel interests. We would like to see if our experience might help you create value or avoid unnecessary pitfalls. Who's your hotel lawyer?
---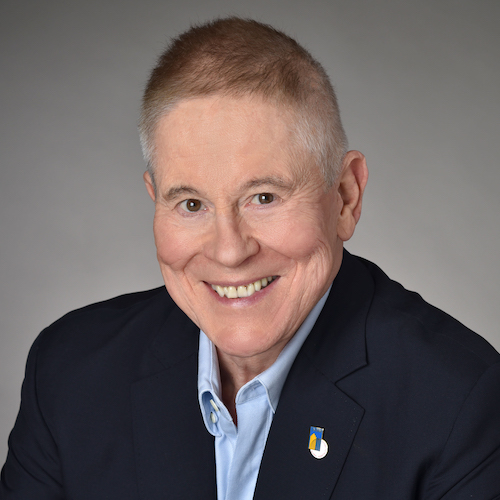 Jim Butler is a founder of the JMBM law firm and chairman of its Real Estate Department. He founded and chairs the Firm's Global Hospitality Group® and its EB-5 Finance Group which provide business and legal advice to owners, developers and investors of commercial real estate, particularly hotels, resorts, restaurants, spas and senior living. This advice covers purchase, sale, development, financing, franchise, management, labor & employment, litigation, ADA, IP, and EB-5 matters for such properties.
Jim is recognized as one of the top hotel lawyers in the world and has led the Global Hospitality Group® in more than $87 billion of hotel transactions and more than 3,900 hotel properties located around the globe.
Jim's group has advised on more than 100 EB-5 projects, closed more than $1.5 billion of EB-5 financing, and sourced more than half of that for our clients.
Contact Jim at +1-310.201-3526 or JButler@jmbm.com
---
Guy Maisnik is a hotel lawyer with nearly three decades in commercial real estate transactions, including extensive work with shopping center development. He is a partner and Vice Chair of JMBM's Global Hospitality Group®, a member of the JMBM Chinese Investment Group® and a partner in the JMBM's real estate department. Guy advises clients on hotel transactions, representing owners, developers and lenders in hotel transactions, including buying, selling and ground leasing of hotels, complex mixed used resort development, fractional and timeshare financing, joint ventures, management agreements. For more information, please contact Guy Maisnik at 310.201.3588 or mgm@jmbm.com.
---
Hotels we have worked on over the years. Visit our hotel photo gallery to see some of the more than 3,900 properties around the globe that the hotel lawyers of the Global Hospitality Group® have been involved with, on behalf of our clients. For a more comprehensive list of hotels properties and projects we have worked on, see our Credentials.