01 August 2017
Click here for the latest articles on EB-5 Financing.
This article is an updated version of the one that was originally published on HotelLawBlog.com on 05 December 2014.

JMBM's EB-5 construction financing program terms
for top developers
by
Jim Butler, Hotel & EB-5 Finance Lawyer
EB-5 financing comes in many colors and shapes
JMBM believes that for most developers, EB-5 financing is best structured as mezzanine debt or preferred equity, to optimize the total amount of financing and reduce the cost of the capital stack. Normally, senior construction debt (secured by a first priority lien) will be significantly cheaper than EB-5 money, but senior lenders (particularly if the subject project is a hotel) rarely lend more than 50% to 55% of the total cost of construction. Most of our clients like to use this cheap senior debt and then add some low-cost EB-5 mezzanine debt on top of it to get total loan-to-cost ratios up to 80% or more.
We also find that the structure outlined above is popular with the most experienced and reliable regional centers in the business (many of whom we have worked with). JMBM has closed more than $1.5 billion of EB-5 financing and has developed an expertise in structuring the EB-5 financing to address our client's needs and goals. The highlights of the current market terms for this financing are described below.
JMBM is sourcing low-cost mezzanine capital for new construction through EB-5 financing for its top developer-clients.
To qualify for this program, the borrower must be an experienced developer with a superb track record, a superior reputation and a great project. If you do not meet those threshold requirements, then you don't need to read any further, because this program likely is not suitable for you.
If you might benefit from mezzanine financing with an all-in cost to you of approximately 7% to 8% per annum, then you may want to consider JMBM's "preferred" EB-5 financing program, which is summarized below.
Highlights of JMBM's Preferred EB-5 Financing Program for new construction & development
| | | |
| --- | --- | --- |
|   | Financing type | Mezzanine debt or preferred equity |
|   | Cost | 7% to 8% per annum, all-in cost to the developer |
|   | Participation in profits | NONE (only interest) |
|   | Loan size | $10 million to $200+ million |
|   | Term | 3 to 7 years |
|   | Portion of the capital stack | 25% – 35% of the total project cost |
The availability and terms for any financing will depend on the underwriting for a specific project and the specific borrower, including then-prevailing economic and market conditions.
How to get help evaluating and executing on EB-5 financing.
We have a lot of practical experience in helping our developer clients raise EB-5 funding. If you would like some help to evaluate whether EB-5 could work for you, or what strategy is best for you, then give us a call. There is no cost for an initial discussion.
Jim Butler, +1-310-201-3526 or jbutler@jmbm.com
David Sudeck, +1-310-201-3518 or dsudeck@jmbm.com
For more information about EB-5 financing, including the latest updates, go to www.HotelLawBlog.com, scroll down the right-hand side under LEARN MORE ABOUT and click on "EB-5 Financing" where you will find all the articles on the subject.
For your convenience, here are a few popular EB-5 articles that may be of interest:
---
This is Jim Butler, author of www.HotelLawBlog.com and hotel lawyer, signing off. Please contact us if you would like to discuss any issues that affect your hotel interests or see how our experience might help you create value and avoid unnecessary pitfalls. Who's your hotel lawyer?
---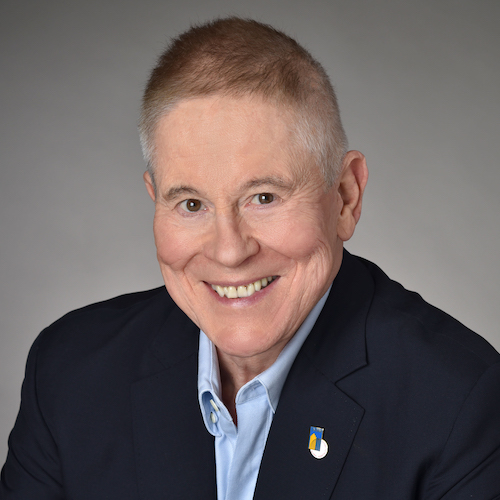 Jim Butler is a founder of the JMBM law firm and chairman of its Real Estate Department. He founded and chairs the Firm's Global Hospitality Group® and its EB-5 Finance Group which provide business and legal advice to owners, developers and investors of commercial real estate, particularly hotels, resorts, restaurants, spas and senior living. This advice covers purchase, sale, development, financing, franchise, management, labor & employment, litigation, ADA, IP, and EB-5 matters for such properties.
Jim is recognized as one of the top hotel lawyers in the world and has led the Global Hospitality Group® in more than $87 billion of hotel transactions and more than 3,900 hotel properties located around the globe. They have helped clients with more than 1,000 hotel management agreements, 1,000 hotel franchise agreements and more than 100 hotel mixed-use projects.
JMBM's EB-5 Finance Group has advised on more than 100 EB-5 projects, closed more than $1.5 billion of EB-5 financing, and sourced more than half of that for our clients. EB-5 Investors Magazine named Jim one of the top 25 EB-5 lawyers in the United States, and Jim serves on the Public Policy Committee of the IIUSA, the EB-5 industry's trade group for regional centers.
Contact Jim at +1-310-201-3526 or JButler@jmbm.com
---

David Sudeck is a partner at JMBM, and a senior member of its Global Hospitality Group® and real estate department with extensive experience handling all types of commercial residential properties, including the complex issues associated with hotels, resorts, vacation ownership properties, restaurants, golf courses and spas. David represents clients in the purchase and sale, development, construction, financing (with extensive experience in EB-5 financing), leasing, and sale-leaseback of properties, and advises them on their operations, including management and ADA compliance issues.
Contact David at +1-310-201-3518 or DSudeck@jmbm.com
---
Hotels we have worked on over the years. Visit our hotel photo gallery to see some of the more than 3,900 properties around the globe that the hotel lawyers of the Global Hospitality Group® have been involved with, on behalf of our clients. For a more comprehensive list of hotels properties and projects we have worked on, see our Credentials.