4 August 2017
Click here for the latest articles on EB-5 Financing.
This article is an updated version of the one that was originally published about 3 years ago on HotelLawBlog.com on 25 July 2014.
The 5 questions every developer
is asking about EB-5 financing
by
Jim Butler, Hotel & EB-5 Finance Lawyer
EB-5 financing has gone mainstream for hotel development
The use of EB-5 financing has exploded over the past 8 years as an important funding source for new development – particularly for hotel developments. It is clearly now part of the "mainstream." It is used by many institutional players, including government entities such as port authorities, major hotel brands like Marriott and Hilton, and some of America's most successful and respected companies, such as Great Wolf Resorts, the Related Companies, and Silverstein Properties.
As lawyers who have worked on more than 100 EB-5 projects all over the country, we have noticed that everyone who investigates EB-5 financing wants answers to 5 big questions about the EB-5 financing opportunity for their project. It should come as no surprise that most of our EB-5 projects involve financing for new hotel development, because hotels are the most popular type of project for EB-5 investors, and we have one of the most prominent hotel law practices in the world. However, our team has also successfully used EB-5 financing for a number of non-hotel projects, including hospitals, senior living, restaurants, solar farms, and infrastructure projects.
The 5 questions every hotel developer is asking about EB-5 financing
Our developer clients say their top concerns in pursuing EB-5 financing is to quickly and reliably determine the answers to the following 5 questions below before they spend substantial time and money or forego other opportunities. They don't want to waste their time on a wild goose chase. We think every developer considering EB-5 financing should be asking the same questions.
Will EB-5 work for me on my project?
How much money can I get?
How much will it cost?
How long will it take?
How can I get certainty of execution?
JMBM helps developers get reliable answers quickly to these questions – addressing threshold feasibility and identifying potential "show stoppers" as the first priority at the very outset. The answers to the questions will vary with the developer, project, and economic conditions in the US and abroad. It is also affected by what Congress may do with the EB-5 law, and the rules and policies of various domestic and foreign regulators (including the SEC, FBI, USCIS, Department of Homeland Security and foreign government rules on capital flows outside their country), as well as foreign investor sentiments about immigration to the US and similar competing expedited paths to residency or citizenship in other countries (such as Canada, Great Britain, and Australia).
We understand what our clients want – quickly determining if EB-5 will work, optimizing EB-5 funding amounts, excellent financing terms, reasonable terms, speedy closings and certainty of execution. We always try to help our clients achieve their goals – it is our legal and ethical duty as lawyers. And our interests are aligned with our clients because we are too busy to waste time on problematic deals, we don't want to damage our reputation for being able to close 100% of the EB-5 financings representations we undertake, and we are motivated by a success fee approach on our engagements.
How to get help evaluating and executing on EB-5 financing.
We have a lot of practical experience in helping our developer clients raise EB-5 funding. If you would like some help to evaluate whether EB-5 could work for you, or what strategy is best for you, then give us a call. There is no cost for an initial discussion.
Jim Butler, +1-310-201-3526 or jbutler@jmbm.com
David Sudeck, +1-310-201-3518 or dsudeck@jmbm.com
For more information about EB-5 financing, including the latest updates, go to www.HotelLawBlog.com, scroll down the right-hand side under LEARN MORE ABOUT and click on "EB-5 Financing" where you will find all the articles on the subject.
For your convenience, here are a few popular EB-5 articles that may be of interest:
---
This is Jim Butler, author of www.HotelLawBlog.com and hotel lawyer, signing off. Please contact us if you would like to discuss any issues that affect your hotel interests or see how our experience might help you create value and avoid unnecessary pitfalls. Who's your hotel lawyer?
---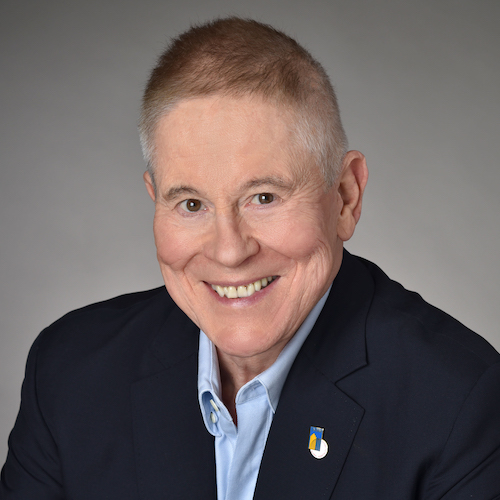 Jim Butler is a founder of the JMBM law firm and chairman of its Real Estate Department. He founded and chairs the Firm's Global Hospitality Group® and its EB-5 Finance Group which provide business and legal advice to owners, developers and investors of commercial real estate, particularly hotels, resorts, restaurants, spas and senior living. This advice covers purchase, sale, development, financing, franchise, management, labor & employment, litigation, ADA, IP, and EB-5 matters for such properties.
Jim is recognized as one of the top hotel lawyers in the world and has led the Global Hospitality Group® in more than $87 billion of hotel transactions and more than 3,900 hotel properties located around the globe. They have helped clients with more than 1,000 hotel management agreements, 1,000 hotel franchise agreements and more than 100 hotel mixed-use projects.
JMBM's EB-5 Finance Group has advised on more than 100 EB-5 projects, closed more than $1.5 billion of EB-5 financing, and sourced more than half of that for our clients. EB-5 Investors Magazine named Jim one of the top 25 EB-5 lawyers in the United States, and Jim serves on the Public Policy Committee of the IIUSA, the EB-5 industry's trade group for regional centers.
Contact Jim at +1-310-201-3526 or JButler@jmbm.com
---

David Sudeck is a partner at JMBM, and a senior member of its Global Hospitality Group® and real estate department with extensive experience handling all types of commercial residential properties, including the complex issues associated with hotels, resorts, vacation ownership properties, restaurants, golf courses and spas. David represents clients in the purchase and sale, development, construction, financing (with extensive experience in EB-5 financing), leasing, and sale-leaseback of properties, and advises them on their operations, including management and ADA compliance issues.
Contact David at +1-310-201-3518 or DSudeck@jmbm.com
---
Hotels we have worked on over the years. Visit our hotel photo gallery to see some of the more than 3,900 properties around the globe that the hotel lawyers of the Global Hospitality Group® have been involved with, on behalf of our clients. For a more comprehensive list of hotels properties and projects we have worked on, see our Credentials.