07 September 2017
Click here for the latest articles on EB-5 Financing. 
President Trump's budget deal with Congress includes extension of EB-5 through December 8, 2017
In a message to members of the Public Policy Committee today, the IIUSA confirmed the extension of the EB-5 regional center program as part of the budget deal struck yesterday by President Trump and Congressional leaders.
IIUSA message on EB-5 extension
The IIUSA is one of the leading EB-5 industry trade groups. Here is the text of the message from the IIUSA we received today:
Dear IIUSA Public Policy Committee,

As we are sure you've seen in media outlets, there is important news regarding government spending, and in turn, EB-5 reauthorization.

EB-5 Extension thru 12/8 Part of Congress/White House Spending Deal

Yesterday, Congress reached a deal with the White House that, once passed at some point this September, would extend existing funding levels and other program authorizations (such as EB-5) included on the last "continuing resolution" ("CR") through 12/8/17.

The EB-5 authorization comes in Section 105 text of the deal released yesterday which:

Continues all authorities, requirements, and limitations from 2017 appropriations Acts through the date in section 106. Allows for valid obligations and expenditures during the period of the Continuing Resolution (CR).

Section 106 verifies the date:

Continues appropriations through December 8, 2017, or the enactment of the pertinent appropriations Act.
What does this mean for the future of EB-5?
We are very optimistic about this development and what it means for the future. Although we are not at liberty to disclose details, we believe that ongoing negotiations with senior members of Congress reflect the serious intention to work out a more permanent resolution of issues surrounding the EB- 5 program. It also appears that major stakeholders in the industry have overcome most of their past divisions and are more united than ever in support of a positive solution to industry issues.
How to get help evaluating and executing on EB-5 financing.
We have a lot of practical experience in helping our developer clients raise EB-5 funding. If you would like some help to evaluate whether EB-5 could work for you, or what strategy is best for you, then give us a call. There is no cost for an initial discussion.
Jim Butler, +1-310-201-3526 or jbutler@jmbm.com
David Sudeck, +1-310-201-3518 or dsudeck@jmbm.com
For more information about EB-5 financing, including the latest updates, go to www.HotelLawBlog.com, scroll down the right-hand side under LEARN MORE ABOUT and click on "EB-5 Financing" where you will find all the articles on the subject.
For your convenience, here are a few popular EB-5 articles that may be of interest:
---
This is Jim Butler, author of www.HotelLawBlog.com and hotel lawyer, signing off. Please contact us if you would like to discuss any issues that affect your hotel interests or see how our experience might help you create value and avoid unnecessary pitfalls. Who's your hotel lawyer?
---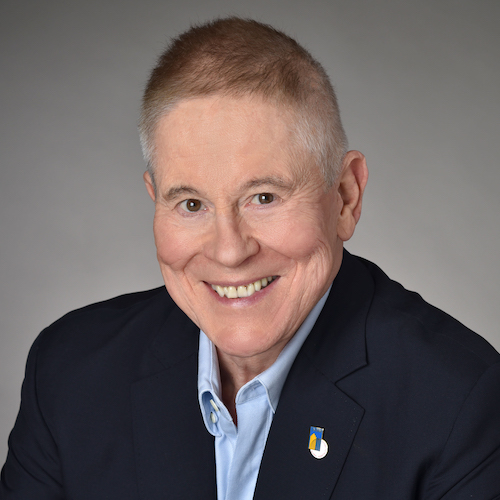 Jim Butler is a founder of the JMBM law firm and chairman of its Real Estate Department. He founded and chairs the Firm's Global Hospitality Group® and its EB-5 Finance Group which provide business and legal advice to owners, developers and investors of commercial real estate, particularly hotels, resorts, restaurants, spas and senior living. This advice covers purchase, sale, development, financing, franchise, management, labor & employment, litigation, ADA, IP, and EB-5 matters for such properties.
Jim is recognized as one of the top hotel lawyers in the world and has led the Global Hospitality Group® in more than $87 billion of hotel transactions and more than 3,900 hotel properties located around the globe. They have helped clients with more than 1,000 hotel management agreements, 1,000 hotel franchise agreements and more than 100 hotel mixed-use projects.
JMBM's EB-5 Finance Group has advised on more than 100 EB-5 projects, closed more than $1.5 billion of EB-5 financing, and sourced more than half of that for our clients. EB-5 Investors Magazine named Jim one of the top 25 EB-5 lawyers in the United States, and Jim serves on the Public Policy Committee of the IIUSA, the EB-5 industry's trade group for regional centers.
Contact Jim at +1-310-201-3526 or JButler@jmbm.com
---

David Sudeck is a partner at JMBM, and a senior member of its Global Hospitality Group® and real estate department with extensive experience handling all types of commercial residential properties, including the complex issues associated with hotels, resorts, vacation ownership properties, restaurants, golf courses and spas. David represents clients in the purchase and sale, development, construction, financing (with extensive experience in EB-5 financing), leasing, and sale-leaseback of properties, and advises them on their operations, including management and ADA compliance issues.
Contact David at +1-310-201-3518 or DSudeck@jmbm.com
---
Hotels we have worked on over the years. Visit our hotel photo gallery to see some of the more than 3,900 properties around the globe that the hotel lawyers of the Global Hospitality Group® have been involved with, on behalf of our clients. For a more comprehensive list of hotels properties and projects we have worked on, see our Credentials.