20 July 2017
Click here for the latest articles on EB-5 Financing. 
The article below is updated as of July 2017. It first appeared on HotelLawBlog.com on 8 May 2017.
EB-5 generates billions of dollars of affordable construction financing for developments located in the United States that create new jobs for US citizens. JMBM's EB-5 financing group has closed more than $1.5 billion of EB-5 financing for our clients' development projects, and we sourced more than half of that amount.
Although there are many exciting success stories, we see developers frequently blundering into a small number of easily avoided mistakes, which can be very costly. So here is our short list of the mistakes and tips to avoid them.

Tips to avoid the 6 most common
mistakes developers make with EB-5
by
Jim Butler, Hotel & EB-5 Finance Lawyer
There are a number of mistakes developers often make with EB-5 financing. Here are a few tips to avoid 6 of the most common mistakes:
Bring in the EB-5 experts as early as possible. All of the common mistakes can be avoided if the developer brings in an experienced advisory team early in the process, rather than blundering around and trying to figure it out themselves. There is a steep learning curve! It is always better to "do it right the first time" rather than trying to untangle a mess.
Document the intention to raise EB-5 money (and replace any early expenditures with EB-5 financing) at the very outset, before you spend any money. Failure to do so may significantly reduce (or eliminate) the amount of EB-5 funding available.
Do not form your own regional center. Most developers should not consider forming their own regional centers. Doing so means going into an entirely new business – the immigration and securities business. This can be time-consuming, frustrating, and nonproductive. Of course, there are exceptions.
Do not make any arrangements with a regional center before you have proper guidance. It is too easy to stumble into the "wrong" regional center and get your shoelaces tied together with early discussions. A regional center is an entity that has received formal approval by the US immigration service (the USCIS) of an application to be designated as such. As of July, 2017, approximately 851 regional centers have been approved by the USCIS, but a small percentage of those have ever raised significant EB-5 financing, much less gotten their immigrant investors' permanent visa approvals through the I-829 process. Virtually all of the successful EB-5 financings to date have been handled by the top 10% of the regional centers. They have been established for some time, have a strong infrastructure in both the United States and places where there is already an awareness of the EB-5 program opportunity and strong interest in using EB-5 to migrate to the United States. Such places include China, Vietnam, Korea, Indonesia, Latin America and parts of the Middle East. These established regional centers have built reliable marketing organizations, and have worked out procedures, documentation, and logistics to evaluate new EB-5 projects.
Do not forget to count all the parts of a mixed use project. In terms of generating the critical jobs count for sizing an EB-5 financing, all elements of a project, and sometimes immediately adjoining projects, should be considered. Just because you want to put all the EB-5 money into a hotel, it may not prevent you from counting the jobs created from other parts of the project (as long as the jobs created by these other elements are not being used for another EB-5 financing).
Due diligence. Due diligence. Due diligence. Do not start talking to anyone about EB-5 financing until you know the right questions to ask and have performed enough due diligence to take the next steps.More information? Time to evaluate the right EB-5 strategy for you?

How to get help evaluating and executing on EB-5 financing.
We have a lot of practical experience in helping our developer clients raise EB-5 funding. If you would like some help to evaluate whether EB-5 could work for you, or what strategy is best for you, then give us a call. There is no cost for an initial discussion.
Jim Butler, +1-310-201-3526 or jbutler@jmbm.com
David Sudeck, +1-310-201-3518 or dsudeck@jmbm.com
For more information about EB-5 financing, including the latest updates, go to www.HotelLawBlog.com, scroll down the right-hand side under LEARN MORE ABOUT and click on "EB-5 Financing" where you will find all the articles on the subject.
For your convenience, here are a few popular EB-5 articles that may be of interest:
---
This is Jim Butler, author of www.HotelLawBlog.com and hotel lawyer, signing off. Please contact us if you would like to discuss any issues that affect your hotel interests or see how our experience might help you create value and avoid unnecessary pitfalls. Who's your hotel lawyer?
---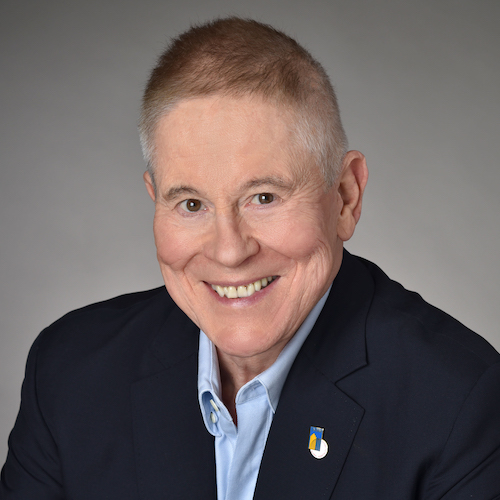 Jim Butler is a founder of the JMBM law firm and chairman of its Real Estate Department. He founded and chairs the Firm's Global Hospitality Group® and its EB-5 Finance Group which provide business and legal advice to owners, developers and investors of commercial real estate, particularly hotels, resorts, restaurants, spas and senior living. This advice covers purchase, sale, development, financing, franchise, management, labor & employment, litigation, ADA, IP, and EB-5 matters for such properties.
Jim is recognized as one of the top hotel lawyers in the world and has led the Global Hospitality Group® in more than $87 billion of hotel transactions and more than 3,900 hotel properties located around the globe. They have helped clients with more than 1,000 hotel management agreements, 1,000 hotel franchise agreements and more than 100 hotel mixed-use projects.
JMBM's EB-5 Finance Group has advised on more than 100 EB-5 projects, closed more than $1.5 billion of EB-5 financing, and sourced more than half of that for our clients. EB-5 Investors Magazine named Jim one of the top 25 EB-5 lawyers in the United States, and Jim serves on the Public Policy Committee of the IIUSA, the EB-5 industry's trade group for regional centers.
Contact Jim at +1-310-201-3526 or JButler@jmbm.com
---

David Sudeck is a partner at JMBM, and a senior member of its Global Hospitality Group® and real estate department with extensive experience handling all types of commercial residential properties, including the complex issues associated with hotels, resorts, vacation ownership properties, restaurants, golf courses and spas. David represents clients in the purchase and sale, development, construction, financing (with extensive experience in EB-5 financing), leasing, and sale-leaseback of properties, and advises them on their operations, including management and ADA compliance issues.
Contact David at +1-310-201-3518 or DSudeck@jmbm.com
---
Hotels we have worked on over the years. Visit our hotel photo gallery to see some of the more than 3,900 properties around the globe that the hotel lawyers of the Global Hospitality Group® have been involved with, on behalf of our clients. For a more comprehensive list of hotels properties and projects we have worked on, see our Credentials.