25 July 2017
Click here for the latest articles on EB-5 Financing. 
The article below was updated in July 2017 based upon an earlier version which appeared on HotelLawBlog.com.
The EB-5 immigrant investor visa program has provided billions of dollars of affordable construction financing for a wide variety of projects ranging from high tech and alternate energy to traditional types of commercial real estate.
Over the last decade, EB-5 investors have overwhelmingly chosen real estate projects, particularly those with hotel, multifamily, senior living, and mixed-use components. While the enabling legislation for the program does not limit the type of project financed, it does require that at least 10 new jobs be created in the United States for each investor seeking a visa.
This article discusses why hotels are consistently among the investments most favored for EB-5 financing, and why they are likely to remain so for some time to come.
Are hotels still the darling of EB-5 financing?
by
Jim Butler, Hotel & EB-5 Finance Lawyer
As EB-5 financing has become an important part of new development and construction financing over the past 5 to 10 years, EB-5 investors and EB-5 lenders have shown a strong preference for hotel projects. Here are some of the reasons that hotels continue to be the "darling" of EB-5 financing:
Hotels are a preferred investment for EB-5 investors. Experts say that more than 80% of foreign EB-5 investors want to invest in real estate, and these investors demonstrate a consistent preference for hotels within the real estate segment. Why? They have hotels in their country. They know what hotels are, and they think they understand how they operate and succeed (heads in beds). The hotel industry has many well-established brand names, and foreign investors have a strong affinity for such brands. Maybe they even get a sense of pride in being able to drive by "their hotel" and point it out to family and friends (or tell them about it). For many reasons, hotel investments just "feel good."
Hotel developers have greater need for EB-5 capital than other developers. After the Great Recession, real estate financing became abundant again for all classes of real estate, except hotel development. Traditional bank and CMBS financing is readily available for hotel acquisitions, rehab, repositioning and refinancing. But financing is very limited for hotel construction. And where construction financing is available, it typically will only provide 45% to 60% of the construction cost. Therefore, hotel developers are more willing to put up with the hassles and delays involved in EB-5 financing, because they have fewer attractive options for construction financing and need the EB-5 financing to help fill in their capital stack.
New hotels create lots of jobs, making it easier to raise more EB-5 money. Under current law, a minimum of 10 new jobs must be created in the United States to support each application for an immigrant investor visa (under EB-5). Because hotels are operating businesses, they tend to create more jobs than other types of real estate development projects. There are a number of technical reasons for this mentioned below, but the practical result is that hotel projects usually make it easier to meet the "new jobs" requirement and raise more money for a development project. For hotels, the jobs count is higher with more direct employees hired by the hotel (W-2), and more indirect and induced jobs (under USCIS formulas). In addition, potentially significant construction jobs can be added to the jobs count if construction takes 24 months or more to complete (which is often the case for hotels). Hotels also generally avoid the USCIS "tenant occupancy" rules that currently exclude from the jobs count any jobs created by tenants in the project. The "tenant occupancy" restriction severely limits the jobs creation count, for EB-5 purposes, on retail and office developments.
Ready source of repayment for EB-5 investors. The dynamics of hotel value and financing create a generally reliable source of repayment to the EB-5 investors in 5 to 7 years, which is a common maturity date for EB-5 financing. This is because hotels typically take 2 to 5 years after the completion of construction to "ramp up" operations from a dead stop to full sustainable levels (stabilization). After opening and stabilizing, the value of the hotel typically jumps a substantial amount above the project cost.And more importantly, hotels can usually access traditional capital markets for favorable financing once they have established cash-flows. For example, today, most hotels could not get any financing from CMBS capital markets for new hotel construction, but if a hotel has a stabilized earnings history, then CMBS lenders compete vigorously to finance or refinance that cash-flowing hotel (offering 10-year, fixed-rate money at low interest rates). This phenomenon is what helps drive hotel developers to EB-5 financing and what makes their projects solid candidates to repay the EB-5 investment on stabilization.
Mature industry, professional management, and third party validation. The lodging industry dates back to ancient times. By the 1950s and 1960s, the industry had undergone huge changes that marked its evolution into a sophisticated business with a plentiful supply of brands, independent third party managers, and industry-specific professional advisors. The involvement of such highly professional and experienced independent parties provides an additional layer of underwriting, validation, and oversight that is independent of the developer. Most such players use their experience, resources and insights to avoid risky deals. This can be a valuable perspective (independent from the developer), and this may provide investors more comfort that the proposed project and business plan are viable. Of course, investors should still perform their own due diligence.
How to get help evaluating and executing on EB-5 financing.
We have a lot of practical experience in helping our developer clients raise EB-5 funding. If you would like some help to evaluate whether EB-5 could work for you, or what strategy is best for you, then give us a call. There is no cost for an initial discussion.
Jim Butler, +1-310-201-3526 or jbutler@jmbm.com
David Sudeck, +1-310-201-3518 or dsudeck@jmbm.com
For more information about EB-5 financing, including the latest updates, go to www.HotelLawBlog.com, scroll down the right-hand side under LEARN MORE ABOUT and click on "EB-5 Financing" where you will find all the articles on the subject.
For your convenience, here are a few popular EB-5 articles that may be of interest:
---
This is Jim Butler, author of www.HotelLawBlog.com and hotel lawyer, signing off. Please contact us if you would like to discuss any issues that affect your hotel interests or see how our experience might help you create value and avoid unnecessary pitfalls. Who's your hotel lawyer?
---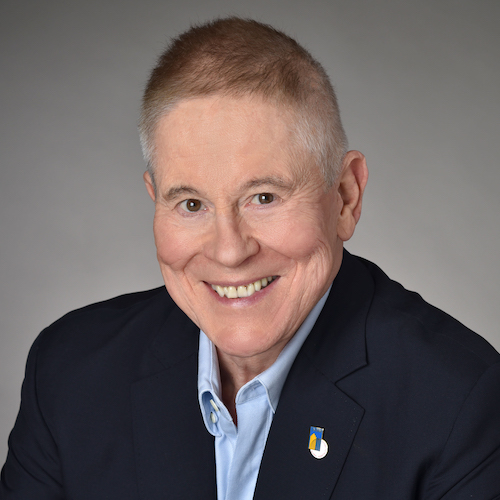 Jim Butler is a founder of the JMBM law firm and chairman of its Real Estate Department. He founded and chairs the Firm's Global Hospitality Group® and its EB-5 Finance Group which provide business and legal advice to owners, developers and investors of commercial real estate, particularly hotels, resorts, restaurants, spas and senior living. This advice covers purchase, sale, development, financing, franchise, management, labor & employment, litigation, ADA, IP, and EB-5 matters for such properties.
Jim is recognized as one of the top hotel lawyers in the world and has led the Global Hospitality Group® in more than $87 billion of hotel transactions and more than 3,900 hotel properties located around the globe. They have helped clients with more than 1,000 hotel management agreements, 1,000 hotel franchise agreements and more than 100 hotel mixed-use projects.
JMBM's EB-5 Finance Group has advised on more than 100 EB-5 projects, closed more than $1.5 billion of EB-5 financing, and sourced more than half of that for our clients. EB-5 Investors Magazine named Jim one of the top 25 EB-5 lawyers in the United States, and Jim serves on the Public Policy Committee of the IIUSA, the EB-5 industry's trade group for regional centers.
Contact Jim at +1-310-201-3526 or JButler@jmbm.com
---

David Sudeck is a partner at JMBM, and a senior member of its Global Hospitality Group® and real estate department with extensive experience handling all types of commercial residential properties, including the complex issues associated with hotels, resorts, vacation ownership properties, restaurants, golf courses and spas. David represents clients in the purchase and sale, development, construction, financing (with extensive experience in EB-5 financing), leasing, and sale-leaseback of properties, and advises them on their operations, including management and ADA compliance issues.
Contact David at +1-310-201-3518 or DSudeck@jmbm.com
---
Hotels we have worked on over the years. Visit our hotel photo gallery to see some of the more than 3,900 properties around the globe that the hotel lawyers of the Global Hospitality Group® have been involved with, on behalf of our clients. For a more comprehensive list of hotels properties and projects we have worked on, see our Credentials.