15 September 2020
See how JMBM's Global Hospitality Group® can help you.
Click here for the latest articles on the coronavirus.
Boutiques may be adapting faster than other hotel sectors, but still hurting
The theme of the Boutique Lifestyle Leaders Association's (BLLA) upcoming Boutique Lifestyle Digital Summit is "Dare to Adapt" and there are some compelling arguments as to why the boutique space may be able to adapt to the current economic crisis faster than other sectors in the hotel industry.
"Boutiques can pivot easily," said Frances Kiradjian, Founder and CEO of the BLLA. "They can make decisions quickly without checking in with brands."
Take cleaning, an area of great to concern to guests in the current COVID-19 environment. As new information and cleaning methods come to light, boutiques can implement them quickly. As Kiradjian said, "By design, some boutiques have a smaller footprint and fewer rooms, smaller elevators, smaller public spaces, and dedicated staff members who care about delivering a customized experience for each guest."
Guy Maisnik, Vice Chair of JMBM's Global Hospitality Group, who will moderate the panel "Protecting Your Assets Amid a Pandemic" at the BLLA's Digital Summit, agrees that boutiques have great flexibility, and being nimble and able to change quickly is critical in this market.
"For one thing, many hotels have gone toward smaller guest rooms and larger indoor communal public spaces," he said. "Obviously, such configuration does not work in this environment."
Maisnik said that many boutiques are heavy on food and beverage, which provides needed income. Those that have outdoor areas, such as rooftop decks will fare even better.
Kiradjian points out that guests wanting a quick getaway to relieve the monotony of sheltering-in-place, are looking for a smaller hotel like a boutique, due to social distancing requirements.
"Boutiques located with an urban area's "drive market" have another advantage," she said, noting that travelers continue to avoid air travel.
Even with these advantages, boutiques are struggling to gain occupancy and stay above water.
"Owners in all hotel sectors are talking to their lenders," said Maisnik, explaining that lenders are refraining from receiverships and foreclosures, as the capital to buy foreclosed properties hasn't come forward. "Right now, lenders are waiting and seeing", he said. "Some borrowers have turned in their keys, but not many."
What does the future look like?
"In normal circumstances, entrepreneurs take risks," said Maisnik. "But this is not a normal circumstance, and the risks are not predictable. No one could possibly predict a global pandemic."
"Wall Street is doing well," he said. "But given the political environment, it is not going to look good for the bankers on Wall Street to shut down the employers on Main Street. Wall Street and Main Street need each other."
As workouts and bankruptcies increase, Maisnik thinks we may see unique applications of existing law that will help borrowers, especially those whose businesses were doing well before COVID.
"When issues are litigated in the courts, we will find some judges very sympathetic to borrowers," he said. "Everything, including force majeure in certain jurisdictions, is on the table."
Other articles and resources on the impact of the coronavirus
Click here for the latest articles on the coronavirus. Select individual articles on these topics are listed below for your convenience.
---
Guy Maisnik has over three decades of commercial real estate transactions with a specialty in hotels and finance. In advising clients in hospitality matters, which includes insurance structured coverages, Guy provides both a practical business and legal focus, representing buyers, sellers, lenders, funds, special servicers, REITs and developers in hotel matters, such as workouts, remedies, joint ventures, hotel management agreements and franchise agreements, buying, selling, ground leasing, development and construction of hotels, complex mixed used development and fractional and timeshare structuring.
Guy's practice is equally domestic and foreign, where he advises on matters throughout the United States, Mexico, Canada, South America, Caribbean, Eastern and Western Europe, Australia, Middle East and Asia. Guy specializes in structuring capital raises through private equity, securitization, qualified opportunity zones, Chinese and EB-5 investments, and structuring workable condo hotel and resort trust solutions for domestic and foreign buyers and investors. A partner and Vice Chair of the JMBM Global Hospitality Group®, Guy is a senior member of the JMBM Chinese Investment Group, and a partner in the JMBM Real Estate Department. Guy is a fellow in the American College of Mortgage Attorneys, has been recognized in The Best Lawyers in America®, California Real Estate Journal's Best Real Estate Lawyers, Los Angeles magazine's Top Southern California Lawyers, as well as a Top Real Estate Lawyer in Real Estate Southern California magazine. For more information, please contact Guy Maisnik at mgm@jmbm.com or +1 (310) 201-3588.
---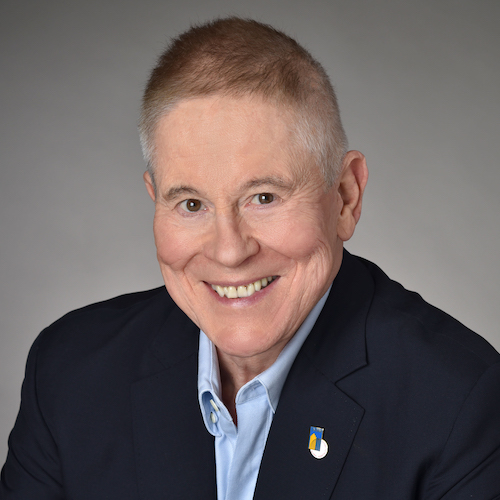 This is Jim Butler, author of www.HotelLawBlog.com and founding partner of JMBM and JMBM's Global Hospitality Group®. We provide business and legal advice to hotel owners, developers, independent operators and investors. This advice covers critical hotel issues such as hotel purchase, sale, development, financing, franchise, management, ADA, and IP matters. We also have compelling experience in hotel litigation, union avoidance and union negotiations, and cybersecurity & data privacy.
JMBM's Global Hospitality Group® has been involved in more than $87 billion of hotel transactions and more than 3,900 hotel properties located around the globe. Contact me at +1-310-201-3526 or jbutler@jmbm.com to discuss how we can help.
---