23 October 2020
See how JMBM's Global Hospitality Group® can help you.
Click here for the latest articles on Hotel Management Agreements and Hotel Franchise & License Agreements, and download our HMA & Franchise Agreement Handbook (3rd ed).
One of the biggest mistakes owners and developers continue to make is negotiating a "nonbinding" term sheet on various hotel arrangements, such as hotel franchise and hotel management agreements. This can be a costly misstep for the reasons Bob Braun points out in this article on a classic but perennial problem.
First Things First – The Letter of Intent in Hotel Agreements
by
Bob Braun, Hotel Lawyer
Love at First Sight?
How hotel developers and owners, on one hand, and hotel brands, on the other, meet and agree to brand a hotel or resort property is a complicated process. Sometimes developers or owners seek out a brand, and sometimes a brand will approach a potential owner. Either way, the developer/owner meets with a development executive from the brand, and the two parties see if they have enough in common to talk seriously about a long-term relationship. During those early stages, each is trying to demonstrate its resources, seriousness, and commitment to a long-term relationship of 20 years or more. They trade pro forma financials, introduce key personnel, and in pre-Covid days, wine and dine each other. Brands will research the background and business history of their potential franchisee, and owners will seek out other owners for references and their real-life experiences. Owners will study the performance of brands throughout the world, especially where the project is in a foreign locale. The process resembles a mating dance: owners are courting brands, and brands are courting owners. And most typically, owners declare the seriousness of their intentions with an application fee – a very large application fee.
At that point, the brand and owner negotiate and enter into a non-binding letter of intent. The letter of intent makes it clear – the terms in the letter are nothing more than a good faith statement of the desire to move forward and discuss the details. Owners negotiate the basic terms in the letter of intent, and after seeing that the letter is, by its terms, not binding, they sign it, believing that they and the lawyers will have another chance to revisit those issues that might concern them.
Reality Sets In
Unfortunately, brands and managers don't take that position. They believe that while the letter of intent may state that it is "not binding," the terms in the letter are not subject to meaningful negotiation once it is signed. More than that, they take the position that if a business or legal term is important to the owner, it must be in the "non-binding" letter of intent; otherwise, the brand will revert to their standard terms and conditions. As becomes painfully clear as the parties negotiate a franchise or management agreement with the brand, there are relatively few points open for negotiation, but if overlooked in the preliminary discussions, it may be impossible to reclaim them no matter how important.
The challenge of negotiating letters of intent in the hospitality industry crosses borders; brands will treat a project in the Caribbean, the Middle East or Asia the same way it approaches a project in New York, Atlanta or San Francisco. This is particularly the case as US hotel brands continue to reach outside of the United States, while brands from Europe, Asia, and elsewhere plant their flags in the United States. While each project is unique in some respects, daily familiarity with global business terms used in the hotel industry has become the key to negotiating hotel agreements, beginning with letters of intent, wherever the project might be.
Is There a Better Way? Bring in the International Hotel Experts Early!
We have, for decades, encouraged hotel owners and developers to engage experts with extensive international hotel experts at the very beginning of a project. We are business and legal architects for your hotel transaction (or, if necessary, litigation). Owners get the most out of our international expertise and experience when they bring us in early ­– at the very outset of a project – long before the "legal" work starts and before term sheets, acquisition offers and due diligence are even contemplated.
Why so early? Why before the "legal" work starts? Because by the time the documentation starts, most of the critical deal points have been won, lost or overlooked. Missed deal points rarely can be salvaged when the brand sends its draft, based on the signed letter of intent.
Wherever you and your hotel are located, we can handle it!
We have, from the inception of our Global Hospitality Group more than thirty years ago, been committed to an international practice. We do not need offices around the globe to bring our international expertise to negotiate hotel agreements because most of our work has been and continues to be done by virtual meetings, email and conference calls. We transparently work across all time zones, making our physical office location immaterial.
We can use our international hotel industry know-how to work with owners to develop the best approach and game plan to set and achieve their goals for hotel projects. With our international hotel business experience, important points will not be missed before the opportunity window closes. We provide guidance on market terms for the hotel industry and offer both time-tested solutions and novel approaches to hotel industry matters.
Unequaled international hotel business and legal experience
At the letter of intent stage, experience counts. We have more than 30 years of international hotel business and legal experience working with lenders, owners, developers, brands and independent management companies. Our experience is built on more than $87 billion of international hotel transactions involving more than 3,900 hotel properties around the world – experience you can benefit from no matter where you are.
We have been engaged by some of the best-known names in the industry, including Disney, MGM Resorts, Trump, Michael Dell and others. We have worked on some of the world's most iconic, luxury and ultra-luxury hotels such as The Plaza in NYC, Turnberry Resort & Spa, Mandarin Oriental Costa Rico, Las Ventanas al Paraiso Cabo, Four Seasons Mexico City, Acapulco Princess Resort, Baja Mar Hotel & Casino Nassau, Porto Montenegro Resort, Residences & Spa, Ritz-Carlton Bali, InterContinental Jakarta, and Regent Hotels in 14 countries.
JMBM's Global Hospitality Group® offers seamless hotel advisory and legal advice. Our hotel team members work on nothing but hotel deals every day, every month, and every year – and has done so for more than 30 years. We know who to call, and how they do business.
Wherever you and your hotel project are located, we can help.
For more information on hotel management agreements
Click for the latest articles on Hotel Management Agreements and Hotel Franchise & License Agreements. Select individual articles on these topics are listed below for your convenience.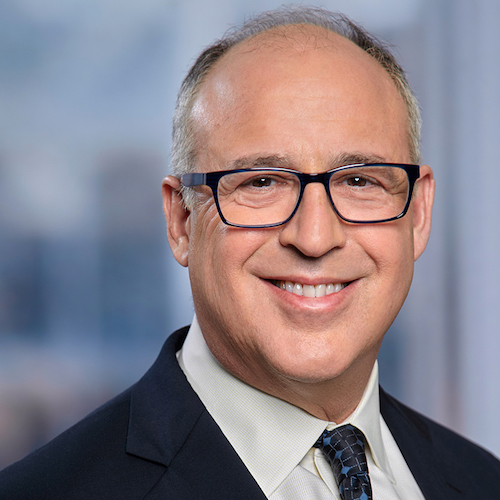 Bob Braun is a Senior Member of JMBM's Global Hospitality Group® and is Co-Chair of the Firm's Cybersecurity & Privacy Group. Bob has more than 20 years of experience in representing hotel owners and developers in their contracts, relationships and disputes with hotel managers, licensors, franchisors and brands, and has negotiated hundreds of hotel management and franchise agreements. His practice includes experience with virtually every significant hotel brand and manager. Bob also advises clients on condo hotel securities issues and many transactional matters, including entity formation, financing, and joint ventures, and works with companies on their data technology, privacy and security matters. These include software licensing, cloud computing, e-commerce, data processing and outsourcing agreements for the hospitality industry.
In addition, Bob is a frequent lecturer as an expert in technology, privacy and data security issues, and is one of only two attorneys in the 2015 listing of SuperLawyers to be recognized for expertise in Information Technology. Bob is on the Advisory Board of the Information Systems Security Association, Los Angeles chapter, and a member of the International Association of Privacy Professionals. Contact Bob Braun at 310.785.5331 or rbraun@jmbm.com.
---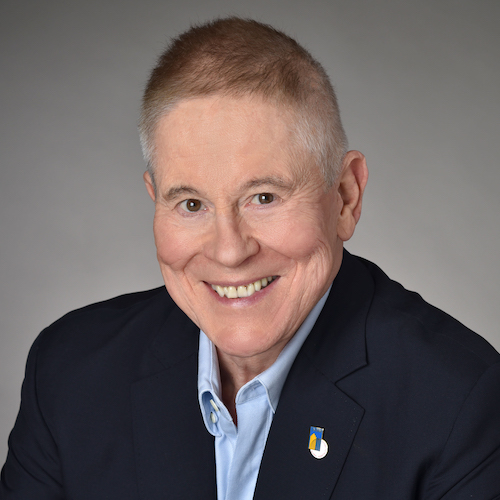 This is Jim Butler, author of www.HotelLawBlog.com and founding partner of JMBM and JMBM's Global Hospitality Group®. We provide business and legal advice to hotel owners, developers, independent operators and investors. This advice covers critical hotel issues such as hotel purchase, sale, development, financing, franchise, management, ADA, and IP matters. We also have compelling experience in hotel litigation, union avoidance and union negotiations, and cybersecurity & data privacy.
JMBM's Global Hospitality Group® has been involved in more than $125 billion of hotel transactions and more than 4,700 hotel properties located around the globe. Contact me at +1-310-201-3526 or jbutler@jmbm.com to discuss how we can help.
---