15 April 2014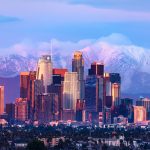 The coolest new downtown in America
If you haven't been to what the cognoscenti now call "DTLA" (downtown Los Angeles) for a while, you might not recognize it. Gone are the days the sidewalks were rolled up at 5:00 pm and you had to go to Hollywood or Santa Monica for drinks or some fun. Earlier this year, Brett Martin of GQ magazine dubbed it "the coolest new downtown in America."
In fact, the introduction to Brett Martin's article is a great summary of the miraculous change in the demographics of DTLA that provide part of the reason that everyone seems to want to buy or build a hotel in Los Angeles today. Here is what it said:
America's Next Great City Is Inside L.A.

For decades, Downtown has been the dark center of L.A.: a wasteland of half-empty office buildings and fully empty streets. But amid the glittering towers and crumbly Art Deco facades, a new generation of adventurous chefs, bartenders, loft dwellers, artists, and developers are creating a neighborhood as electrifying and gritty as New York in the '70s. Brett Martin navigates his way through the coolest new downtown in America.
What does this "renaissance" mean in terms of the LA market for hoteliers?
Expanding markets are good for the hotel business. DTLA has become a destination and a hub of activity and excitement. Los Angeles has had so little hotel development over the past few decades, that it is one of the most underserved markets in the US now. And as hotel room rates jump, it is suddenly feasible to buy or build hotels that made no economic sense just a little while ago.
Marriott has grabbed a big lead in this market with the Ritz-Carlton and JW Marriott dual branded hotel, and a new Residence Inn/Courtyard hotel coming on line soon near the Staples Center and LA LIVE. But others are in hot pursuit.
The City of Los Angeles has called for more than 4,000 new hotel rooms in the DTLA area and is providing incentives where necessary to make this feasible. See "JMBM's Hotel Developer Forum: LA wants 4,000 new hotel rooms stat!."
Does art imitate life or life imitate art?
However you come out on this philosophical question, DTLA is in the movies as a happening place. According to a February 2014 article in the LA times by Richard Verrier:
A bustling community of dog parks, gastropubs and historic lofts where people actually walk to work? That's hardly the typical depiction of Los Angeles, at least in the movies. Yet that is precisely the unconventional image of L.A. that emerges in the upcoming romantic comedy "About Last Night," a remake of the 1986 film starring Rob Lowe, Demi Moore, James Belushi and Elizabeth Perkins that explored the world of dating among four singles.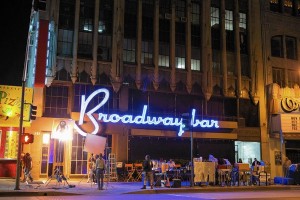 The Broadway Bar was one of the locations for the movie "About Last Night." The film is one of the first to depict the revitalized L.A. downtown, which is enjoying a commercial and cultural renaissance fueled by an influx of residents and merchants. According to producer Will Packer, "There are lofts, gastropubs and night life — a real culture here now — so it felt like the right time to showcase that [as] an organic slice of life, like being on a street corner and seeing the way young people interact, drink, party and eat." Except for Dodger Stadium, the entire movie was shot within a 10-block radius of the corner of 6th and Main streets, where the crew had set up a base camp.
Widespread media recognition of the DTLA phenomenon
The extreme makeover of downtown Los Angeles to a vibrant, 24/7, walking, artsy, residential, community has been widely noticed. Far beyond GQ and a movie remake, a few months ago, a Wall Street Journal article by Tamara Audi entitled "Los Angeles Gets Serious About Its Downtown" summarized the new DTLA as follows:
LOS ANGELES— For decades, "downtown L.A." was a just a punch line in this sprawling city famous for having no real center. Largely ignored by residents— except for office workers who cleared out at 5p.m.— many of the district's store fronts and theaters were vacant. . . Now, downtown Los Angeles is in the midst of a transformation that's no joke. In the last 14 years, its residential population has jumped to 52,000 from 19,000 . . . Abandoned buildings have been transformed into luxury lofts. In the last five years, more than 450 new businesses have opened downtown . . . Many of them are the city's hippest new restaurants and boutiques. Over 5,000 apartment units are under construction. Investors from Israel, Canada and South Korea have commercial or residential projects in the works.
The New York Times named DTLA #5 on its list of "52 places to visit in 2014."
LA Weekly published a provocative article entitled "Six Reasons Why Downtown L.A. Isn't Cool (and Probably Never Will Be)."
And the surging popularity of downtown LA as a great place to live — part of the foundation of the 24/7 work-live-play environment — was well-described by Dawn Wotapka's Wall Street journal article, "In Downtown L.A., a Housing Revival" and an article by Ivanna Paredes on downtown LA real estate, called "DTLA: The New Home Sweet Home?"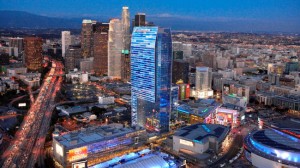 As Ivanna Paredes said in her article, "When thinking of good old Downtown Los Angeles many think of the Staples Center, Pershing Square, Fashion District, Disney Concert Hall, and Olvera Street . . . all of which are very different and iconic to Downtown LA." So with everything that DTLA has going for it (events, nightlife, central location, affordable housing), the question isn't "why are people moving to downtown?" The real question is "Why wouldn't you move downtown?!"
Demographic data
Beyond the anecdotal indicators of the DTLA's rebirth, there is impressive hard data put together by the Downtown Center Business Improvement District (DCBID). As Carol Schatz, President and CEO of the DCBID says in the Introduction to the DCBID Report, "Downtown LA has truly become a vibrant 24/7 urban center. The community welcomes growth and new businesses for all the right reasons."
Here are some highlights of the DCBID Report from the Executive Summary:
The data in the Downtown Los Angeles Demographic Study 2013 confirms Downtown Los Angeles is a growing community that hungers for more of just about everything that a big city center traditionally offers. The Study not only solidly indicates positive and sustainable trends, it also reveals that the Downtown population continues to grow, is highly educated, affluent, and employed at levels that exceed city and county averages.

Median household income in Downtown LA has increased by 10% since 2011

26% of residents earn $150,000+ compared to 20% in 2011

The Downtown LA resident population has grown by 6,880 since 2011 & 23,520 since 2006.

71% of Downtown LA residents are currently renting their primary residence.

80% of DTLA residents have earned a four-year undergraduate or graduate/post-graduate degree.

Live-Work-Play: 56% of residents also work in Downtown LA; almost 55% are Top Management; with 20% in Law, Accounting, Advertising and 17% in Arts & Entertainment; 34% use their home as a primary or secondary office.

THE DOWNTOWN LA RESIDENT 2013

53% Female
34 Median Age
75% Between 23 – 44
41% Married/Partnered
56% Work Downtown
$98,700 Median Household Income
91% Employment Rate
26% Commute via Public Transit
80% College degree or higher

Downtown LA has grown at a faster pace than the rest of the city in terms of employment, business formation, and housing and will most likely continue to do so in the near future.

Since 2011, Downtown LA has welcomed… CityTarget, Sport Chalet, Ross Dress for Less and Smart & Final, with Urban Outfitters, Zara, Acne Studios, and Whole Foods on the way.
To view the entire report, click on this link: DCBID Downtown LA Demographic Study 2013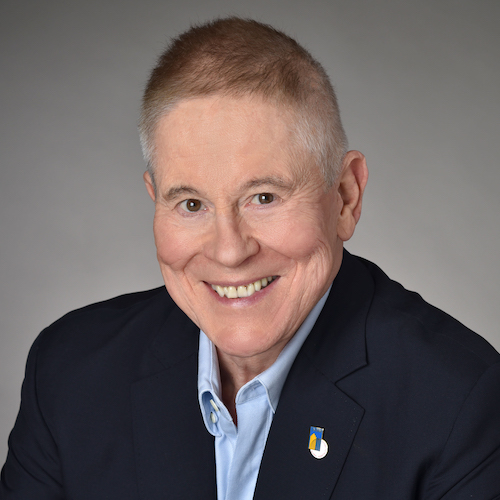 Jim Butler, author of the Hotel Law Blog, is the Chairman of JMBM's Global Hospitality Group® and Chinese Investment Group®. Jim and his team of hotel lawyers represent hotel owners, developers and investors. The group has helped their clients find business and legal solutions for more than $125 billion of hotel transactions, involving more than 4,700 properties around the globe. They are more than "just" great hotel lawyers. They are also hospitality consultants and business advisors. They are deal makers. They can help find the right operator or capital provider. They know who to call and how to reach them. Contact Jim Butler at 310-201-3526 or jbutler@jmbm.com